11 Real Ways to Make Money Working from Home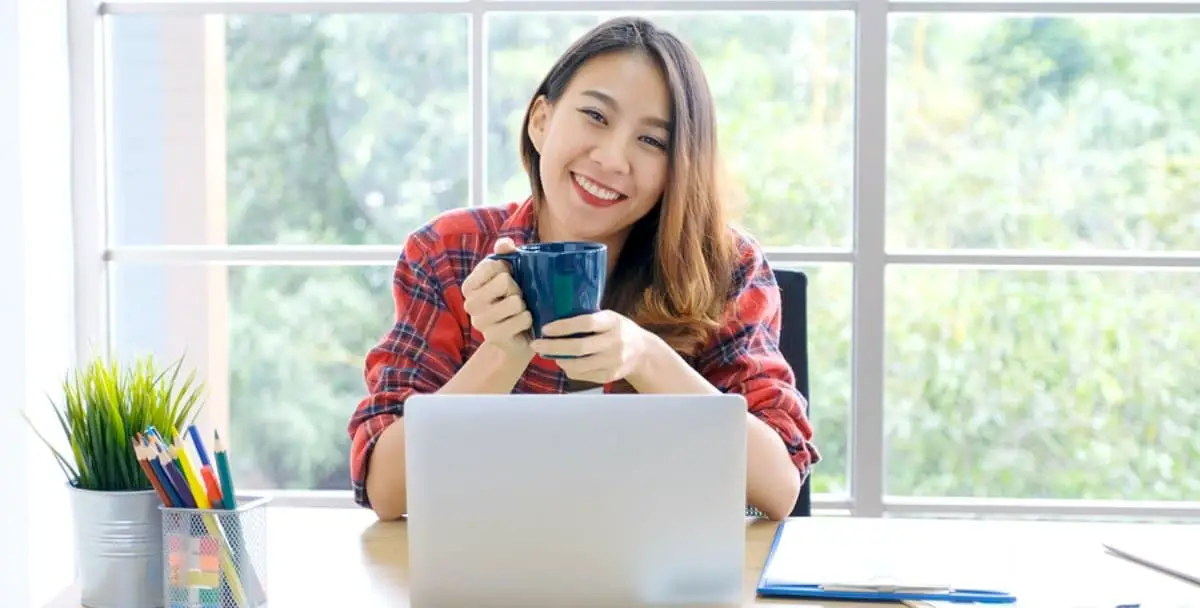 There has never been a better time to work from home than right now. At-home jobs are the perfect way to supplement your income, even if it is just a part-time hustle.
No matter what your profession is, you can find countless opportunities for work from home jobs.
Just remember that the requisites for working from home are similar to those needed for working in an office. To earn more money, you will need both the experience and the skills necessary to do the job.
1. Virtual Assistant
The main job of a virtual assistant is to provide several services to entrepreneurs or businesses from a remote location. Virtual assistants can do things such as:
Note: This post may contain affiliate links, which means if you buy from my link I might make a small commission. This does not affect the price you pay. See the full affiliate disclosure

 

here.
Social media management
Event Management
Managing calendars, appointments, and emails
Prepare reports
If you are wondering how to become a virtual assistant, a great place to start is by taking the $10kVA course, which will show the exact process to scale your business from $0 to $10,000+ per month.
2. Medical Transcription
If you have excellent listening skills and can interpret information accurately, a good option is to become a medical transcriptionist.
A medical transcriptionist will turn into medical reports the voice recordings made by physicians and other healthcare workers when examining patients under their care.
Training for medical transcription can be done online or in a classroom. The program will take from six to nine months for certification.
3. Proofreading
If you are meticulous, proofreading might be the perfect job, as you will need to check for errors in a text before it is published or shared.
Check out the ProofRead Anywhere course to learn how to start your freelance proofreading side hustle.
4. Freelance Writer
Freelance writing is my favorite option on this list. It's how I make a living and support my family!
In a nutshell, freelance writers create content for money. They can cover a variety of topics or specialize in one area.
If you want to build a six-figure writing career, I strongly suggested learning the same way I did: by enrolling in a course. Freelance Writer Academy is a no-nonsense, cut to the chase, hit the ground running course if you're interested in how to become a freelance writer.
Tip: Freelance writers that specialize in one area earn more money than generalists.
5.  Bookkeeping
You can provide financial services from your home as a bookkeeper. In this role, you keep track of important financial information for companies. Choose the services you desire to offer clients such as:
Accounts receivable
Accounts payable
Bank reconciliation
Payroll
Financial report
6. Survey Taker
If you are looking to earn some extra cash, you could answer online paid surveys. This side gig can help you make money, but it won't replace the steady cash flow of a regular job.
Companies such as Survey Junkie pay consumers to take in-person surveys and participate in a focus group.
Warning: There are sites that charge "membership" fees to access a list of online paid survey opportunities. You can find these surveys for free by searching online yourself. 
7. Sell Scented Candles
Everyone loves candles, right? They're a great addition to any room and they make great gifts!
Selling candles is an excellent option to make money from home. It's easier than you might think, especially if you follow this guide to starting a scented candle business from home.
You can sell to your neighbors and people in your community. Also, consider opening an Etsy shop to rack up the sales (and the cash!).
8. Social Media Manager
Most business owners don't spend much time on social media, so they are looking for the right person to handle their company's online presence.
A social media manager is in charge of setting goals, tracking progress, and keeping their followers engaged.
9. Data Entry
Data entry jobs can be done in the office, but many companies offer online data entry positions that you can do from home.
Warning: Data entry jobs are often low paying; if a position offers pay above the market rate, be careful as it can be a scam.
10. Call-Center Representative
You can work as a call-center representative to provide customer services via live chat, telephone, or email services.
Companies may hire call center agents for their business needs, or can contract with business process outsourcing firms who provide call center services.
11. Make Money Blogging
It is possible to make money with a blog, whether it is a hobby blog or a business blog. It will not get you rich quickly, but if you do it right, you could make money to support you.
Some ways to make money blogging, include:
Monetize with CPC or CPM ads
Sell private ads
Include affiliate links on your content
Sell digital products
Sell memberships
Earning money working from home isn't as hard as you think. It can be done on the side or as your full-time job.
You can find a company hiring a remote position or start your own business as a freelance writer or virtual assistant.
Several opportunities exist to make money online. Just remember to keep an eye out for scams. If it sounds too good to be true, it probably is.