4 Easy (and Cheap!) Ways to Decorate Easter Eggs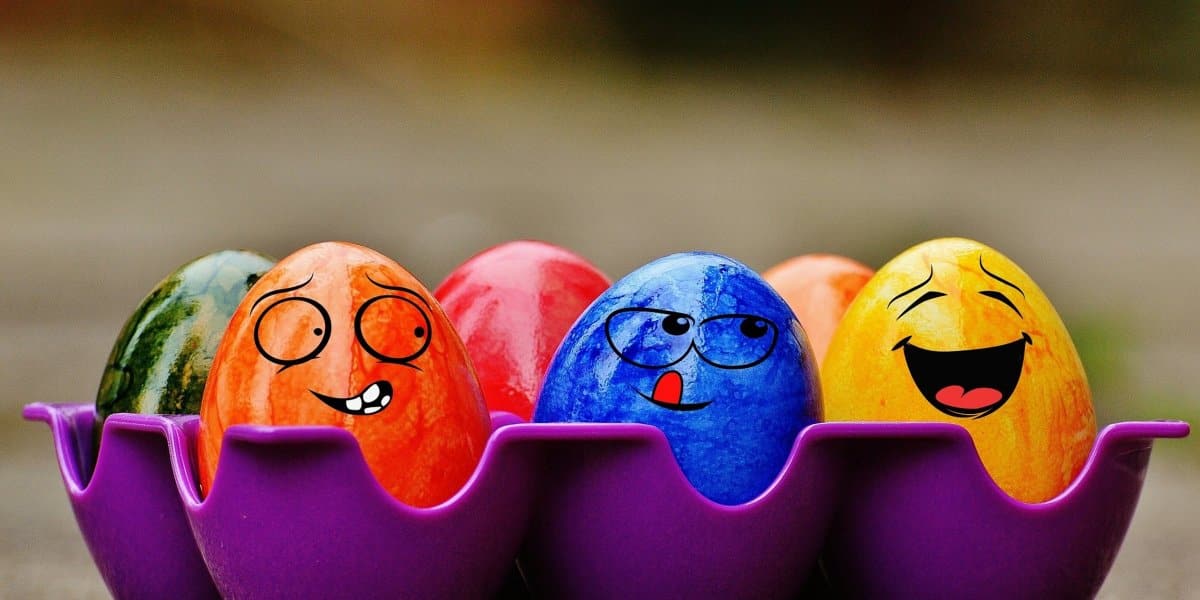 This week I have a very special treat for you all. My daughter Nora wanted to contribute to the blog and she wrote this one completely by herself! (Proud mom moment!)
She's 11 years old and in the fifth grade. And she tells me all the time that "you shouldn't start a sentence with the word 'and'" (and I do vaguely remember that was my academic days) but… I do it anyway. (Sorry Nora!)
Without further ado, here are Nora's best ideas for easy (and cheap!) ways to decorate Easter eggs!
My mom hates decorating Easter eggs. Do you know why? It's because of the mess and how much moola it costs. (She hates cleaning up messes and she's always trying to find ways to not spend money.) In her favor, I decided to write the easiest and most mess-free ways to decorate Easter eggs. I'm sure there are other moms like mine out there who don't like dying Easter eggs, so I decided to help you out and share these ideas with you.
Note: This post may contain affiliate links, which means if you buy from my link I might make a small commission. This does not affect the price you pay. See the full affiliate disclosure

 

here.
Pinata Easter Eggs
My favorite idea is to make the egg look like a pinata with crepe paper. Everyone loves pinatas! This one is good for older kids. Younger kids would cut themselves, glue themselves to something, or make it look like a blob. The complete instructions are found by clicking here.
Easter Egg Tattoos
My next favorite way is using a temporary tattoo to decorate the eggs. It's super simple and easy. Just apply the tattoo like you would to your skin by holding a damp sponge or washcloth on the tattoo for 30-60 seconds. Then you have an awesome tattooed egg. Want more information? Click here.
Painted Brown Easter Eggs
My third favorite idea is using the brown eggs you can buy at the grocery store or from the local farmer and use a white Sharpie paint marker to decorate it. It is extremely simple but it turns out beautifully. I suggest it to mature kids and adults because Sharpie markers are permanent. You can buy the marker here or get more information on exactly how to do it by clicking here.
Kool-Aid Eggs
This next way to decorate Easter eggs is super easy. You probably have everything you need in you cupboard or pantry already. You mix a Kool-Aid mixture and dip the eggs in that to color them. Then, let them dry and *boom* you have Kool-Aid colored and Kool-Aid scented eggs! For complete instructions, click here.
Those are my best tips for decorating Easter eggs with your kids. There are a lot of other ways you can do it, too, but these ways are cheap and (mostly) mess-free – and that makes my mom happy.
What is your favorite way to decorate Easter eggs? Do you hide them and do an Easter egg hunt, too? Share your traditions in the comments below!