5 Legit Work from Home Jobs with No Startup Costs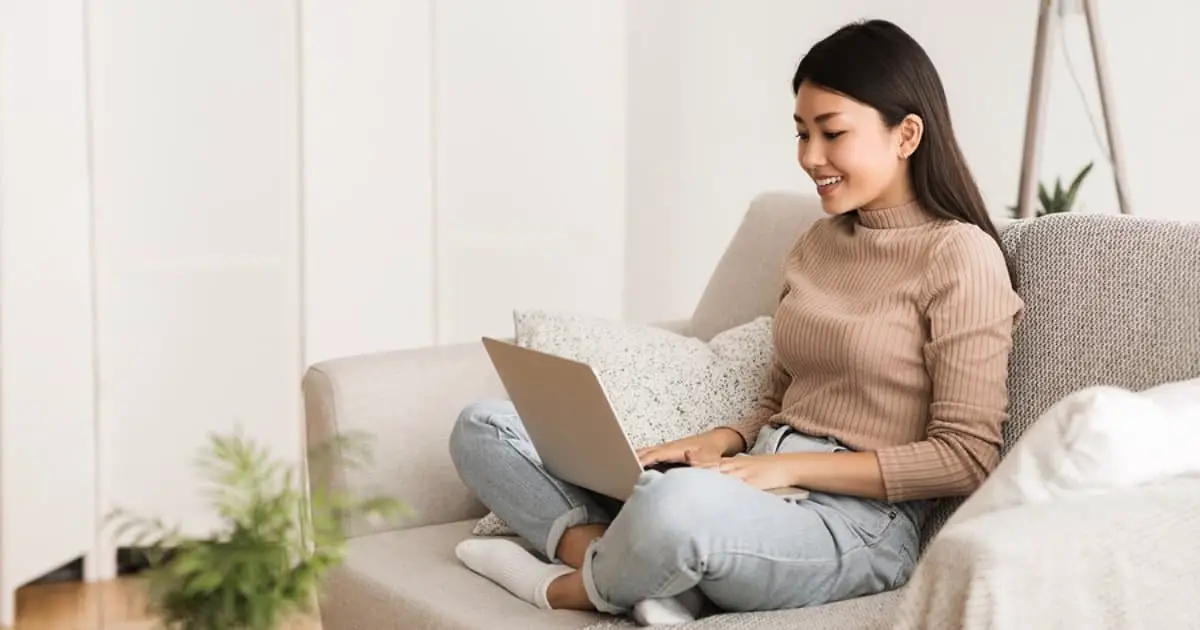 We all have that fortunate friend who works in the perfect profession. It's well suited to their personality, has sufficient income to cover their expenses comfortably, is an ideal commute from their home, and offers intellectual stimulation with room to grow.
Most of us aren't so lucky. Probably, you could use more income, more free time, and a better work-life balance.
The simplest solution to earning more is to work more.
But forty hours a week dealing with obnoxious coworkers, arrogant supervisors, and high-maintenance customers is more than enough.
Note: This post may contain affiliate links, which means if you buy from my link I might make a small commission. This does not affect the price you pay. See the full affiliate disclosure

 

here.
Plus, acquiring a second job means less time for family, friends, adventures, hobbies, and recharging in general.
What we need is a creative solution. How are we going to earn more money on our own time without getting a second job working for someone else?
I have good news for you, my friend. There are a surprising number of ways to earn extra income that don't require a set schedule or LLC designation. And most let you work from the comfort of your own home.
Here are five legit work at home jobs to fatten your wallet in your spare time. The best part? There's zero startup cost.
Freelance Writing
This one works, and I know that from personal experience. I'm doing it right now!
Many companies are looking for technical or creative writing but don't have a set department from which to source it.
Most of my work comes from websites needing writers to pen their articles and blogs posts on an ongoing basis.
Writing poems or rhyming sentences for use in greeting cards and children's books is a real job, too.
If creative writing isn't your jam, getting paid to write and edit resumes is another option. People looking to get a leg up in the job market will pay for your expertise.
Virtual Assistant
If you're a highly organized individual able to multitask and stay on top of deadlines, you may be an ideal virtual assistant (VA) candidate.
A VA essentially accomplishes remotely from their home computer what a personal assistant would achieve in an office setting in person.
Any job experience in related fields or relevant skill sets to work in an administrative or receptionist position can get you a paid gig.
Some aspects include scheduling, contacting customers, making phone calls, composing emails, creating and sharing financial reports, solving marketing or technology issues, and bookkeeping.
If you're not sure what skills you could offer, check out this $10k VA course to see how Kayla turned her business into a full-time income.
The quantity and specificity of work hours will vary from company to company.
Some require their virtual assistant to commit to a specific time slot on certain days to do the job, such as Monday through Friday from 8 a.m. to 2 p.m.
Others are flexible and merely want their VAs to be reachable and on top of their needs as they arise.
Small companies like cleaning services, landscaping, or even medical offices often would benefit from a VA.
If you know someone (or someone who knows someone who knows someone) that needs some administrative assistance within their small business, offer your services to see if they are interested.
Resell Items
If you have items to resell, or love flea markets and tag sales, this might be for you. All it takes is quickly sourcing things to buy at a discount and selling them at a higher price.
Sites like Ebay makes this easy. Accounts are free and you don't pay anything to post items for sale. This is a safer way to sell your items than Craigslist since it offers both buyer and seller protection.
Using PayPal to receive payment is yet another layer of protection against fraud and theft.
As you sell more items, positive feedback, and high ratings add up. That can help your online store earn the credentials and reputation it needs to be successful.
Are you crafty? Take it a step further and make some handmade gifts to sell on Etsy. Products range from coat hooks created from tree branches to hand-painted glassware and jewelry.
Etsy, as I am sure you know, is an online marketplace utterly devoted to selling the quality work of artists. It works much the same as eBay and is free to join.
Pet Sitting
Going to state the obvious here, we love our pets. If you have a lot going on schedule-wise, it's tough to be a responsible pet owner. Meeting the physical and social needs of your fur babies requires time we sometimes don't have.
As a result, many people are now hiring private care for their pets.
Becoming a pet sitter is a great way for animal lovers to earn extra income. After all, who doesn't want to spend more of their day with some adorable pets?
How do you do it? For this one, I say "local" is your watchword.
Create a flier advertising your service with your availability, name, and contact information. Next, scour your local grocery stores, coffee shops, libraries, and retail locations for community boards.
Online Tutoring
This one is for the experts! Are you a math whiz, really good at doing your own taxes, a master essayist, or someone proficient in a second language?
Why not offer your knowledge to earn some income? Remote tutoring is becoming very popular. With so many ways to video chat, it is easier than ever to connect with folks anywhere in the world.
Sites like Guru.com, Fiverr, and Upwork are good online communities to join in offering your services as an online tutor. You can also check out VIPKid, iTutor, Elevate K-12, and Skooli.
Are You Ready?
I hope this has inspired you to go boldly forth and seize all the tremendous entrepreneurial opportunities online and in your community.
Working for yourself on your own terms is not only a great way to earn more capital, but also does wonders for your self-confidence.
It can even be a way to save a few bucks since you save on commuting when working from home.
Also, making productive use of your time is a great way to curb boredom spending. You are much less likely to go out for an impulsive six-dollar caramel mocha frappuccino if you are busy watching the neighbor's pet or embroidering tea towels to sell on Etsy.