6 Easy Ways to Get Cash When You Need Money Now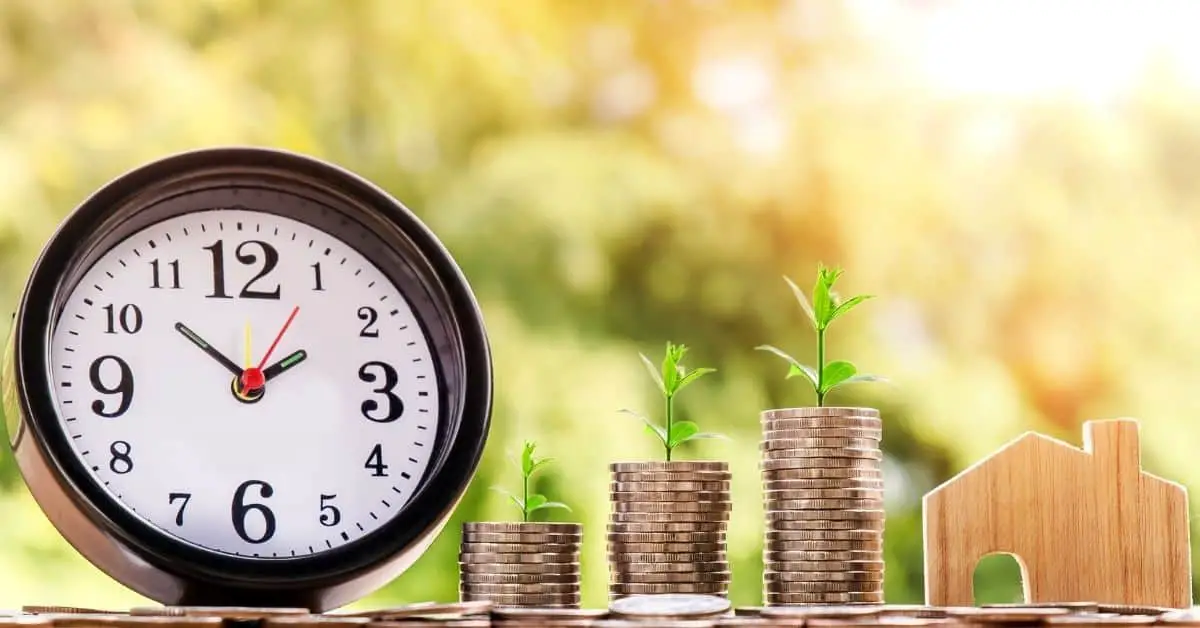 Money is tight –  I get it. Whether it's a major expense like your car needing a repair or something smaller (you know, like that time you forgot you ordered that stuff from the neighbor kid's school fundraiser?), sometimes there isn't enough cash to go around.
And money is one of those things that when you need it – you need it now.
What options do we have when the bills come calling?
It's tempting to ignore the issue. And it's even more tempting to get out that handy piece of plastic, close our eyes and swipe it when money is tight.
Note: This post may contain affiliate links, which means if you buy from my link I might make a small commission. This does not affect the price you pay. See the full affiliate disclosure

 

here.
I'm speaking from experience when I say neither of those is a good option.
So, we can bury our heads in the sand and hope our money woes go away or we can face life's challenges head-on and build ourselves a better future.
I choose the latter. And I hope you do, too. To give you a head start on getting free cash when you need money now, here are the top six easy ways to get it.
1. Sell your clothes
We are very fortunate in today's economy to have more clothes than we could ever need. And I know your kids do, too! In fact, I bet they have more clothes than you do (at least, that's the way it is in my house).
Selling clothes is an easy way to get cash fast. And, thanks to technology, there are tons of ways to do it.
There are a dozen or so online Facebook yard sale groups in my area – and I live in a rural town! Take a picture of that top you just had to have (but never wear) and post it online for sale. Or, if you're based in the U.S., use the app Offer Up to quickly sell it. (Bonus: LetGo lets you sell pretty much anything – making it easy to liquidate your stuff and earn some extra cash!)
You can even have a good ol' fashioned yard sale next weekend by hanging up a few fliers around town.
2. Get hired by your family or friends
We all have a special talent that no one else has. Find something you're good at that people will pay you for and start advertising!
One of my friends sells specialty cheesecakes right from her Facebook page, and another makes soy candles using beautiful vintage cups and containers she finds at thrift stores. My mom is awesome in the kitchen and loves to cook and bake, and she caters small events and helps out with bake sales. I'm a whiz when it comes to writing, so that is my side hustle.
The point is, we all have a skill that will help us make a few extra bucks.
Even something as simple as raking leaves, running errands, and shoveling snow can bring in cash quickly. What are you waiting for – go get started!
3. Return recent purchases
Do you ever buy stuff you don't need? (I do… more often than I'd like to admit.) Or maybe that new dress you had to have at the store no longer appeals to you?
Gather it all up and take it back to the store. You don't need it anyway, and it's quick cash back in your pocket.
4. Sell your unused gift cards
I always have at least one gift card in my wallet. Some I'm holding on to for a reason (that Red Robin gift card will be great for a date with my husband next month!) but sometimes you get a gift card that you don't think you'll ever use. Instead of letting it waste away in your wallet, now there's a quick way to turn that gift card into cash.
There are lots of online options to sell your unwanted gift cards. At Raise.com, you can set your own price when you sell those old, unused gift cards.
A few other sites to look at are CardPool, CardCash, and Gift Card Bin. Check them out and see where you can get the best price for selling your unwanted gift card.
If you're in the market to buy a gift card, these sites are a great way to get them at a discounted price, too!
5. Get $10 for shopping online
Shopping online is easier than ever. And now you can get paid for it! If you haven't tried Rakuten yet, you need to. It's the easiest way to make money when shopping online.
There's no waiting in line and you don't have to worry about that lady who took the very last shirt in your size that was on sale.  And since you buy stuff online anyway, why not get paid for it?
6. Rent a friend
Yes, this is really a thing. In a world of smartphones and hiding behind social media, we've become disconnected. Here, you can create an account and get paid to be someone's friend!
Maybe they're traveling and looking for someone (you!) to hang out with in a new town or they don't want to sit alone in the theater to see that new movie.
Either way, you can get paid when they rent you as a friend to do it with.
So, even if being someone's rent-a-friend is out of your comfort zone, there are plenty of other options to make quick cash when you need it.
What's the best way you have for making quick cash when money is tight?