14 Best Items To Flip for A Profit: Buy Low, Sell High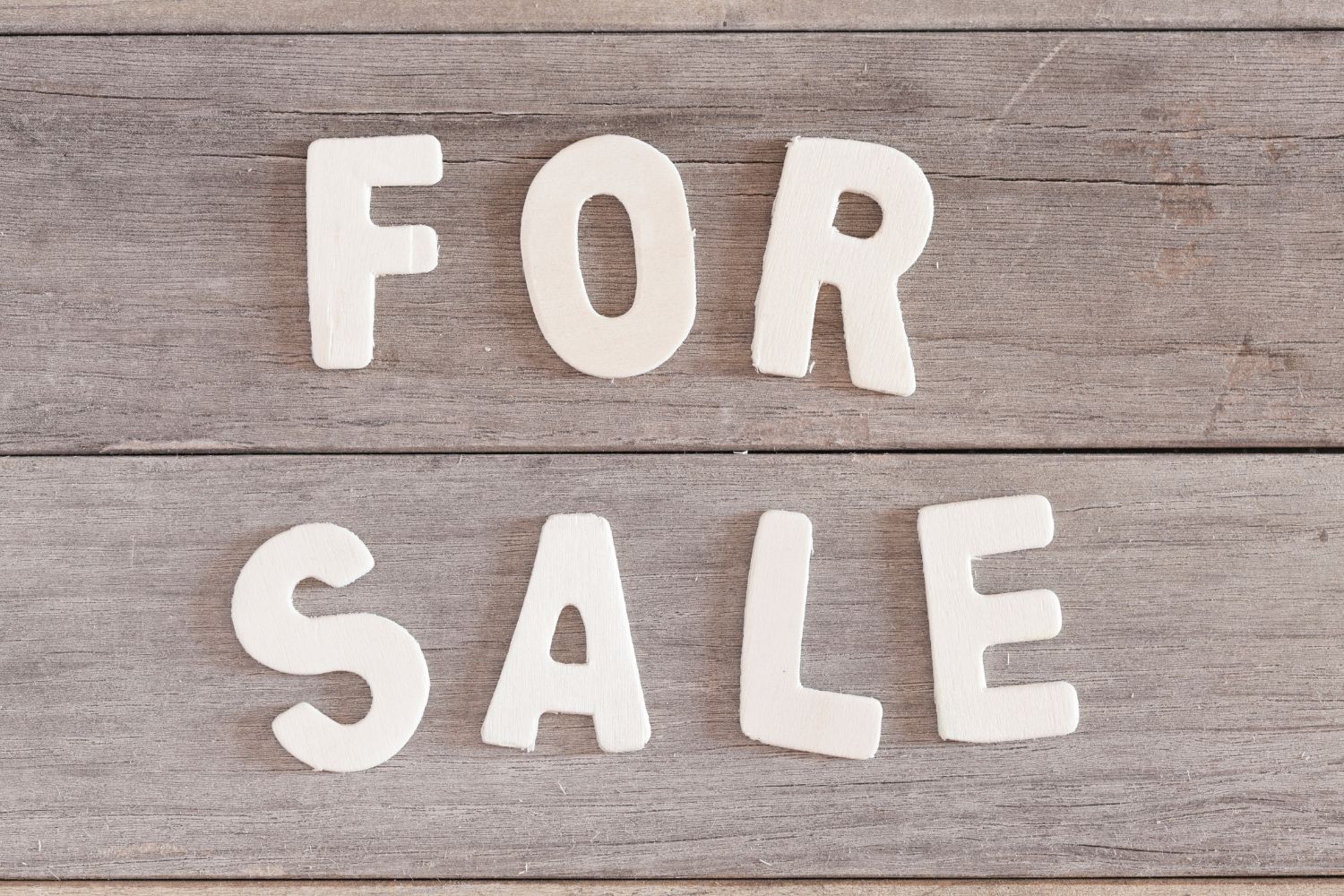 So I heard you want to make a little money on the side, hey? Well, luckily for you, you've come to the right place, my friends. 
What if I told you that you could make quick and easy money buying and reselling items? Would you believe me? No, I'm not going crazy. This is a real thing, and people are making bank by doing so! 
So, if you want to learn how to buy and resell items and learn about the best items to flip, then stick around because I will give you the full low down! Let's get into it and start making some money! 
What Does Flipping Items Mean?
Okay, before we get into the best items to flip, let's break down what flipping items are. 
Note: This post may contain affiliate links, which means if you buy from my link I might make a small commission. This does not affect the price you pay. See the full affiliate disclosure

 

here.
Simply put, flipping items is when you go to a thrift store or garage sale looking for valuable items for sale for super cheap, buying the items, and reselling them online for way more than what you paid for. Seems pretty straightforward, hey? It is! 
Once you get the hang of it, of course! Some items are obviously going to be harder to track down than others. However, with this list, you should be able to get a head start and start making that cash money! 
14 Best Items To Flip for A Profit
Okay, now that we're on the same page, let's get into some of the best items to flip that are going to help you get rich! 
1. Wood Furniture 
Okay, first on our list, we have wood furniture. Why wood furniture, you may ask? Well, because wood is a classic material that never goes out of style and typically has a useful life span, most of the furniture pieces you do find are more likely going to be in good shape. 
While you will have to put in more of an upfront investment, you can potentially flip them for hundreds of dollars with the right pieces. 
If you want, you can also sand down the finish, put some new stain on it, and some new hardware to make the pieces more valuable so you can get a greater return on your investment! 
As you can see, the possibilities are endless!
As a matter of fact, you might also come across a business model based around buying and selling couches called – couch flipping. A lot of people are earning a decent side income reselling couches on the internet.
Here's a video to learn more about this business model and how profitable it can be:
2. Clearance Items 
If you prefer to buy newer items rather than used, another fantastic way to make money flipping items is to go to the department store's clearance items and see what they have. 
You can usually find items that are on clearance because they are trying to get rid of the stock. 
What you are going to want to do is look for appliances or cleaning items. Once you buy up their stock, you will put it on Amazon for people to buy for the original price!
3. Antique Items 
Okay, you guys, if you know, you know. Antique items are super valuable these days and for a good reason! 
You can find antiques at any thrift store these days because people tend to clear out their closets or homes without actually realizing that what they have is worth anything. Now, you're probably thinking, "well, how do I know if something is valuable or not?" 
And that is a good question! To find out if an item is valuable or not, what you will want to do is go online to eBay and type in the product into the search bar. You will then be able to see many hits that will pop up with other people trying to sell the same item! 
You can then determine by the price that other people are selling whether the items are worth anything! 
4. Vintage Clothing and Shoes 
Fashionistas! This one's for you! Vintage clothing is in fashion these days, and all the little hype beasts around the world know that you can find some cool vintage clothing at thrift stores! 
Ideally, you will want to be looking for vintage luxury clothing or sportswear such as Champion, Adidas, Fila – you get the point! What you will want to do next is go onto depop, set up a profile, and then start selling these one-off pieces! 
Just make sure that the clothing is in good condition, doesn't have any rips or tears, and still looks like someone else would buy it, and then you are good to go. 
5. Power Tools 
Let me just start off by saying that power tools are expensive. This is why people would rather purchase used power tools such as drills and hand saws if that can get the job done. 
No one wants to spend a couple hundred dollars on power tools that they are just going to be using for a couple projects around the house. 
Therefore, if you can find power tools (most likely at a garage sale), then you should purchase them asap! They will never go out of demand, and you will typically get a good return on these items!
Additionally, instead of reselling, you can also start a side hustle renting these power tools to your neighbors. This can quickly add up to become a smart passive income that requires you to do nothing.
6. Collectible Items 
Collectables is one of the best items to flip for many reasons. For starters, when something is collectible, it is usually a name brand item that everyone knows from that time period. 
The next good thing about collectible items is that there doesn't tend to be a lot of them available. Meaning that they will be even rarer and more valuable at the end of the day. 
I'm talking about baseball cards, Pokémon cards, possibly some antique figurines, all that kind of stuff! 
Remember, if you are contemplating whether or not an item is valuable or not, just check it against other items on eBay as you would do for any other item, and voila!
7. Musical Instrument
Another one of the best items to flip are musical instruments. People are always looking to buy musical instruments, whether it be for themselves or for their kids. 
And here's the funny thing about musical instruments, they are expensive! 
This is why people tend to purchase used instruments instead of new ones. Especially if their child has decided to pick up a new hobby. 
There is a chance that they may not want to play an instrument a couple of months down the road. 
So, to save money, they will purchase a used one, so they save themselves a couple hundred dollars in the long run. 
8. Old Records and Record Players 
And while we're on the subject of music, if you can find old records and record players that are in good shape for their age, these are also hot ticketed items that people will gladly buy from you! 
Just go online, see what kinds of records people are looking for, and then hit the music store and thrift shop! You can always find a rare record here and there, but you will definitely have to put the work in! 
Nonetheless, People are still using record players today. They sell them everywhere! So, if you can find a vintage record player that still works, you can easily get hundreds of dollars for it. 
Which is a great return considering you will only have to spend $50 – $100 to purchase it in the first place. 
9. Bicycles 
Bikes are another fantastic item to flip for many reasons. First of all, they are one of those items that are never going to go out of style. 
Second of all, these are the types of items that people typically tend to get rid of at garage sales even if they are in good condition. 
Why? Because people are cleaning out their homes to make room or moving, and they don't want to take all that stuff with them! 
You can usually find relatively newer bikes and then sell them for their regular price online relatively quickly.
10. Work Out Equipment 
Work out equipment is also one of the best items to flip. Again, this is one thing that people are continually getting rid of at garage sales if they are trying to clear out their home if they are moving properties. 
Now, the trick with work out equipment is that you want to make sure to look for the type of bike, the model, how old it is, and if there are any mechanical issues. 
Don't be afraid to ask and test it out if you want to! If you hit the jackpot with a newer model, then you can usually get a couple hundred to a thousand if you are lucky! You may even one day find a Pelton!
11.  Books
Books are classics! And if you are a bookworm like me, then this will be one of the best items to flip on the list. 
Thrift stores are always selling books for very cheap. I'm talking like $1 or even less, depending on the type of book. You may even find classic series of books that are worth a lot of money. 
Again, people tend to realize how valuable the items they have are, leading them to donate or throw out hot ticket items! If you are interested in flipping books, you should get the app ScoutIQ. 
This app allows you to scan the book's barcode, and it will show you how much it is worth! Seriously you guys, it does not get much easier than this, I am telling you! 
12. Vintage Jewelry 
Most jewelry is timeless! So if you can find designer vintage jewelry laying around at the thrift shop, you have hit the big money jackpot, my friends! 
Just do some research before purchasing so you know that you are getting a good deal. Also, if you can have the item appraised for its authenticity, then you should do it! 
You never want to be stuck paying for something and trying to flip it while it's actually fake. 
Some fake jewelry is easy to spot, while others are not so much. So it's better to be safe than sorry!
13. Electronics: Computers, Phones, Tablets, TVs
Electronics are another fantastic item to flip. Whether it be TVs, tablets, computers, or even iPhones, you can typically get a couple hundred dollars from them. 
I don't know how many times I used to lose my phone when I was younger, and the first thing I would do is hit Craigslist to see if I could find a cheap iPhone from someone because of my purse desperation to have my phone back. 
People are always looking for deals on electronics. So if you can find relatively old ones but not that old, I would suggest maybe 1 -3 generations behind, you can put them up for sale and get some good money! 
14. Photography Equipment 
Whether relatively new or vintage, people love to buy things for photography! You can resell camera lenses, tripods, carrying cases, and even vintage cameras and polaroid and people will pay through the roof for it!
While these items may be difficult to find, if you put in the effort, you should be able to come across one or two during your thrifting excursions! 
Final Thoughts 
As you can see, there is money to be made, people! Times are changing, and people are getting more and more creative when it comes to making money for themselves! 
While flipping items isn't always the most effortless and most secure job to have if you are looking for money on the side, why not try this out! Once you get the hang of it, you can start working less and less at your typical job and spend all your days shopping around! 
Seriously, getting paid to shop does not seem like a bad idea to me, you guys! Stop wasting time when you could be making bank! 
And there you have it! After reading throughout the list, you should have a relatively good idea of what items you should be looking for! Remember to always check online to see if other people are selling your item and see how much money you could make on your return! 
That's it for today, friends! As usual, it has been a slice –catch you on the flip side! 
Read More: Ways for Females to Make Money Online From Home