8 Best Paying Micro Job Sites To Make Money in 2023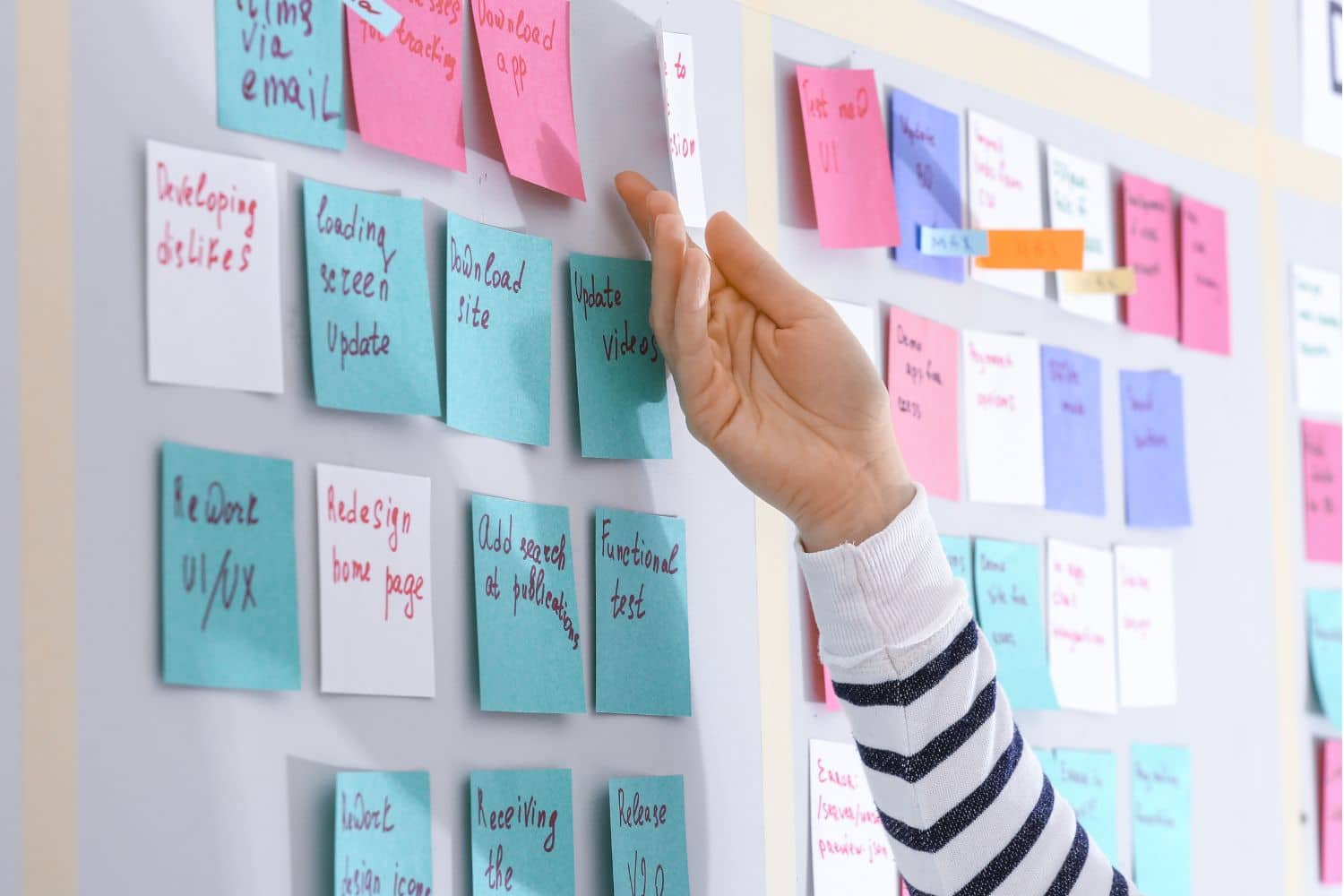 Hello, beautiful friends of the internet! Welcome back to another blog post. Today we are going to be talking all about the best paying micro job sites on the internet right now. 
Now before you go saying, "I don't need another job." Let's just remember how many unnecessary things we bought based off of straight boredom last year. I think a lot of us are in this boat.
So, if you have a couple of extra hours on your hands, instead of watching Netflix and playing Animal Crossing (is that still a thing?), why not make a little extra cash on the side? With that being said, let's get right into it!
What Are Micro Job Sites & Are They Worth It?
For those of you who have never heard of micro-jobs sites, let alone know what they are, you're going to want to pay attention to this next little bit!
Note: This post may contain affiliate links, which means if you buy from my link I might make a small commission. This does not affect the price you pay. See the full affiliate disclosure

 

here.
Essentially, micro job sites are online platforms that allow employers to post jobs and have workers on the site complete the job or task for them. Workers are able to set up an account and pick and choose which jobs or tasks they want to take! 
It's pretty simple and straightforward! And it's a super easy, foolproof way to make money here and there when you are bored and need to make some extra cash!
The best part of this is that there are virtually no requirements to sign up for these websites that I am going to be talking about!
Now that we've gotten that out of the way, let's take a look at some of the best paying micro job sites that you should sign up for if you are looking to make a little extra money on the side.
Best Paying Micro Job Sites
1. Fiverr
First, on the list, we have Fiverr. For those of you who have never heard of Fiverr before is an online marketplace where people can buy and sell services for money! It is also one of the most popular freelancing sites on the internet to date!
In fact, they have over 2.4 million buyers on the website and counting, as well as over a million sellers on there.
Essentially, if you are going to be selling your service, all you need to do is sign up for the platform and create your profile. The next thing you want to do is create a gig and price it. You can choose any type of gig you want.
Seriously you can do anything from writing to translating, to making videos, graphic design, singing –the list goes on!
If you have a talent, I guarantee that someone from Fiverr is willing to pay for your services. Once you choose your gig or multiple gigs you want to do, you then choose your prices. 
Prices start at a minimum of $5 and can go all the way up to $10,000. When starting out, you will want to price your gigs as low as possible so you can attract buyers to your profile.
Once you have gotten a couple jobs and some 5-star reviews (yes, you can rate your buyer and seller on this platform), you can start to raise your prices!
2. Amazon Mechanical Turk
Ever wanted to work for Jeff Bezos? Here is your chance! Amazon Mechanical Turk or MTurk is another micro job site that offers users small, random tasks to complete such as writing and editing, doing online surveys, transcribing, and so much more!
All you have to do is sign up and start getting paid! 
You can either get paid in US dollars or Amazon gift cards! You get to choose which tasks you take every day by going through the list they post (trust me, there are thousands posted a day).
After you finish the task, you submit your work, and then once it is accepted by the person who requested the job, you get paid!
3. Task Rabbit
Task Rabbit is for people who are looking to do more hands-on tasks for people in their area. Essentially, the Task Rabbit platform connects customers with people in their area who are looking for tasks.
These tasks can range from helping them assemble furniture, pack up boxes, mount a TV –you get the point! All you need to do is submit an application form to apply for the website.
Once you have been accepted onto the site, the platform will notify you if there are any tasks in your area available for you to choose from! These jobs can pay anywhere from $30 to $150 on average per task, which doesn't sound too bad if you ask me!
4. User Testing
If you are someone who likes all things technology, this might be the perfect site for you. User Testing will pay you money to try out apps, websites, and other software platforms and provide them with honest feedback on their experiences! This is truly one of the easiest ways to make money these days! 
Plus, you get to try out new apps and websites before anyone else gets to see it, which is also pretty cool if you ask me! 
You make $10 per 20-minute video that you make. Which when you calculate that, it works itself out to $60 per hour!
Hello people, this site is fantastic! All you need to do is apply with a video sample and then wait for your application to be approved by the site!
5. Scribie
If you are a good typist and do well with typing and listening to audio simultaneously, this website is perfect!
Scribie will pay you to transcribe audio files and video files for them. It's really that easy! All you have to do to sign up is do a test transcription test to qualify to work for them.
You can make anywhere from $5 to $25 per hour of content that you transcribe! You can even get your wage increased once you have mastered your performance on the site!
6. ClickWorker
ClickWorker is another one of those best paying micro job sites that you will love. It is very similar to Fiverr in the sense that you can do tasks right from your phone and computer.
While on the platform, you can choose to do tasks such as copy editing, proofreading, surveys, and so much more! The payment per task will vary on the task that you have been asked to do. 
All you need to do is sign up for the platform and complete a quick assessment that qualifies you to do specific tasks on the platform. Once that is done, you can start making money!
7. Freelancer
Freelancer is another fantastic micro job site. Like Fiverr, the site hosts both buyers and sellers looking to purchase and sell their services!
There are currently 1300 categories that you can sell your specific skills under for money! All you have to do is sign up for the platform and then verify your skills and resume. 
Then you can start bidding for jobs! Once you have been chosen to complete the task, you will be able to speak with the buyer directly and start collaborating together. Once your work has been accepted by the buyer, you then get paid!
Related: How to Get Freelance Clients: 13 Proven Ways To Land More Clients
8. Microworkers
Last on our list, we have Microworkers, which is one of my favorite micro jobs sites! You can sign up for free and begin working with real businesses that need simple tasks such as product testing, research, surveys, annotations, translations, and video tagging. The options are truly endless. 
If you are looking for jobs that don't take that much skill and have no requirements attached to them, Microworkers is definitely an excellent choice for you!
How Much Can You Earn on Microworkers?
If you are looking to work on Microworkers, you can expect to be paid around $5 to $7 per hour.
Although the pay isn't that much, many tasks do not require any prerequisites, and the more tasks you do a day, the more money you will receive! If you are looking to be paid more for your microtasks, all the other platforms I mentioned will pay you way more for less time. 
However, the tasks will be way more detailed. The application processes may be a little more intense than the tasks on Microworkers.
Final Thoughts
As you can see, there are so many online platforms that will pay you to do random tasks here and there! If you have some extra time on your hands, I definitely suggest signing up for a couple of the sites mentioned to see where it takes you! 
I know a lot of people who do micro tasks for their full-time jobs and have no trouble making a lot of money! If you are looking for something more relaxed, you can do that as well! That is, the great thing about microtasks, you can choose your own hours!
And there you have it, my friends. We have made it to the end of our blog for today! Let me know If you end up signing up for any of the microsites above, and let me know what you think!
Thanks again for stopping by. It's been a slice as always! Until next time friends!
Read More: Ways for Females to Make Money Online From Home