Can You Really Make Money with Ebates?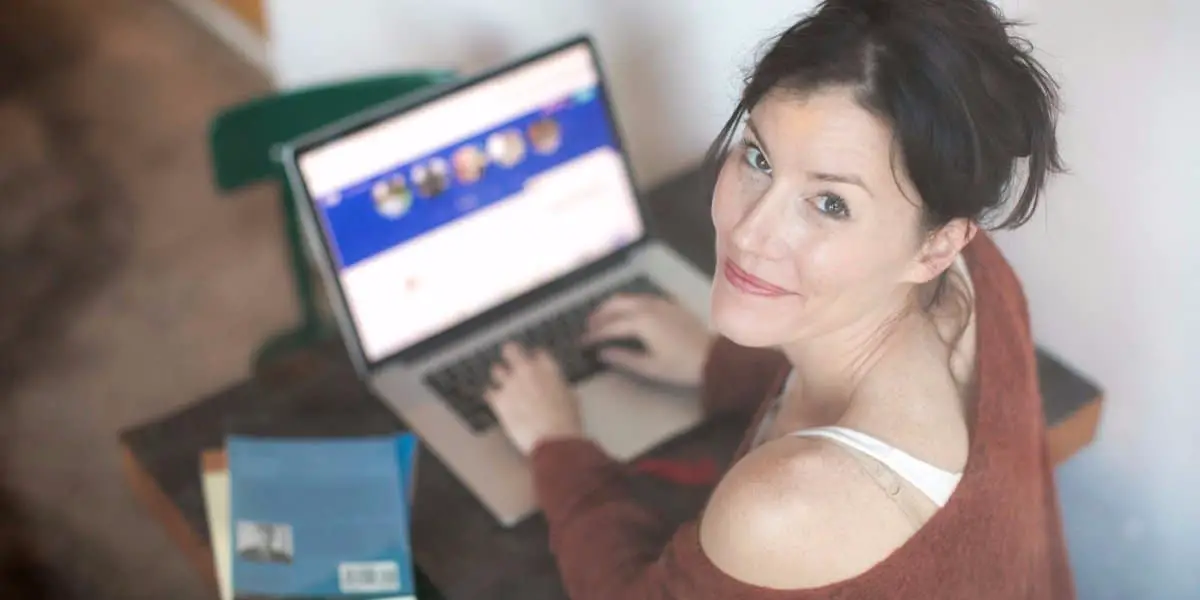 With all of the "easy ways to make money" articles you read, it's hard to know which ones are legit. For sites like Ebates, making money by simply shopping online can seem too good to be true.  But even for a crazy budgeter like me, who doesn't do a lot of shopping outside of the normal groceries and household goods, I found a way to make money shopping online with Ebates.
It's one of my favorite ways to earn passive income, stash away extra cash, and finance our Christmas shopping. And it can work for you, too.
How does it work?
Ebates is free to use and has been giving shoppers cash back for online purchases since 1998. Shoppers can earn cash for buying stuff online that they were going to buy anyway. And you don't have to sign up for another credit card or even take a survey to earn money.
It's as easy as opening the Ebates.com website and clicking on the link for the retailer you'd like to shop – Walmart, Kohl's, Groupon, and many more – and then completing your qualifying purchase.
Note: This post may contain affiliate links, which means if you buy from my link I might make a small commission. This does not affect the price you pay. See the full affiliate disclosure

 

here.
Operating on the basis of affiliate marketing, businesses partner with Ebates to give kickbacks for customer referrals. On a much smaller scale, here at Early Morning Money, we use affiliate marketing to help fund the overhead costs associated with keeping our site up and running. Ebates does the same thing except they partner with over 2,000 online retailers to refer customers through affiliate links.
Ebates gets a commission from the retailer and they share a part of that commission with you.
And that's how you earn money back for shopping online. There are no tricks or pyramid schemes, no credit cards, and no endless surveys to complete. Just a simple profit sharing, referral program.
Getting the most cash back online
The best tip for making money with Ebates is to only buy the stuff you were going to buy anyway. If you can get 7% cash back at Omaha Steaks but you don't usually shop there and weren't planning on buying from there in the first place, you're not doing yourself any favors and you sure aren't saving any money.
But Ebates is an awesome opportunity to save on Christmas gifts, birthday gifts, family vacations, business trips, and all the stuff you were going to buy anyway – like a new bookshelf from Walmart for your daughter's room or that fancy Keurig you decided to treat yourself to.
We earn the bulk of our cash back during the Christmas season. While I used to be big on Black Friday shopping – I'd get up at 3 a.m. and hit the stores to find the best deals – I don't do that anymore. The trouble I found is that it's easy to get tricked into buying what you don't need on impulse just to save money when shopping in-store.
It's much easier to stick to your list when you shop online.
That's why I love Ebates! Just like every other retailer, Ebates has sales to give you more cash back for shopping on Black Friday. Plus, I skip all the flashing signs tempting me to buy more than I budgeted for.
These days, whether it's for Christmas, birthday shopping, or just buying a new set of Rubbermaid storage containers, I sit at home in my PJs and get all the great deals without worrying about overspending or blowing my budget.
Earn money in-store, too
Because sometimes you just want to go shopping, Ebates lets you earn cash back in-store, too. This is great when you're shopping at the last minute or want to match a specific color scheme or just see what's available because you're not exactly sure what you're looking for.
In the Ebates app, tap on the "In-store" tab to see deals near you. If you're not an app person, you can do everything you need on the In-store section of the website, too.
Once you find the store you're shopping at, you turn on your in-store cash back offer by hitting the "Link" button in the Ebates app (or on the website). Because it works by tracking your completed purchase through your credit or debit card, you'll need to add one to your account the first time you link an offer.
Remember, the in-store cash back offers are exclusive to Ebates members only and store employees likely won't know anything about these special savings. With everything happening behind the scenes, earning cash back is as simple as linking an offer to your card and going shopping!
How to get started
Getting starting with Ebates is easy. You go to the site and create an account by submitting your email address and a password. Or, you can join using your Google account, too.
The hardest part for me is remembering to use Ebates when doing my online shopping. It's so easy to punch in "walmart.com" that I sometimes forget to start with Ebates.com. But that's an essential first step to getting the cash back bonuses for shopping online! But there is an easy fix for this! If you use Google Chrome, there is an Ebates extension you can install. It's completely free and anytime you visit a website, it automatically connects you to that merchant through your Ebates account.
Plus, it'll automatically apply promo codes and coupons to save you even more money when shopping online.
So, does it really work?
The bottom line is that I do make money by doing my shopping through Ebates. If you use it to earn cash back on the stuff you're going to buy anyway, it doesn't make sense to shop without it!
Like when I booked my recent trip to Dallas for a conference, I used Ebates. I logged into Ebates to book my flight through Expedia, where you can get up to 10% cash back.
I also used it to book a hotel for a quick overnight trip last November. But instead of using Expedia.com, I went directly through Holiday Inn's link on Ebates to earn even more cash back!
If you do any shopping online, I highly recommend signing up for an Ebates account. It's free to sign up and free to use.