20+ Fun Part Time Jobs for Retirees Who Want to Go Back to Work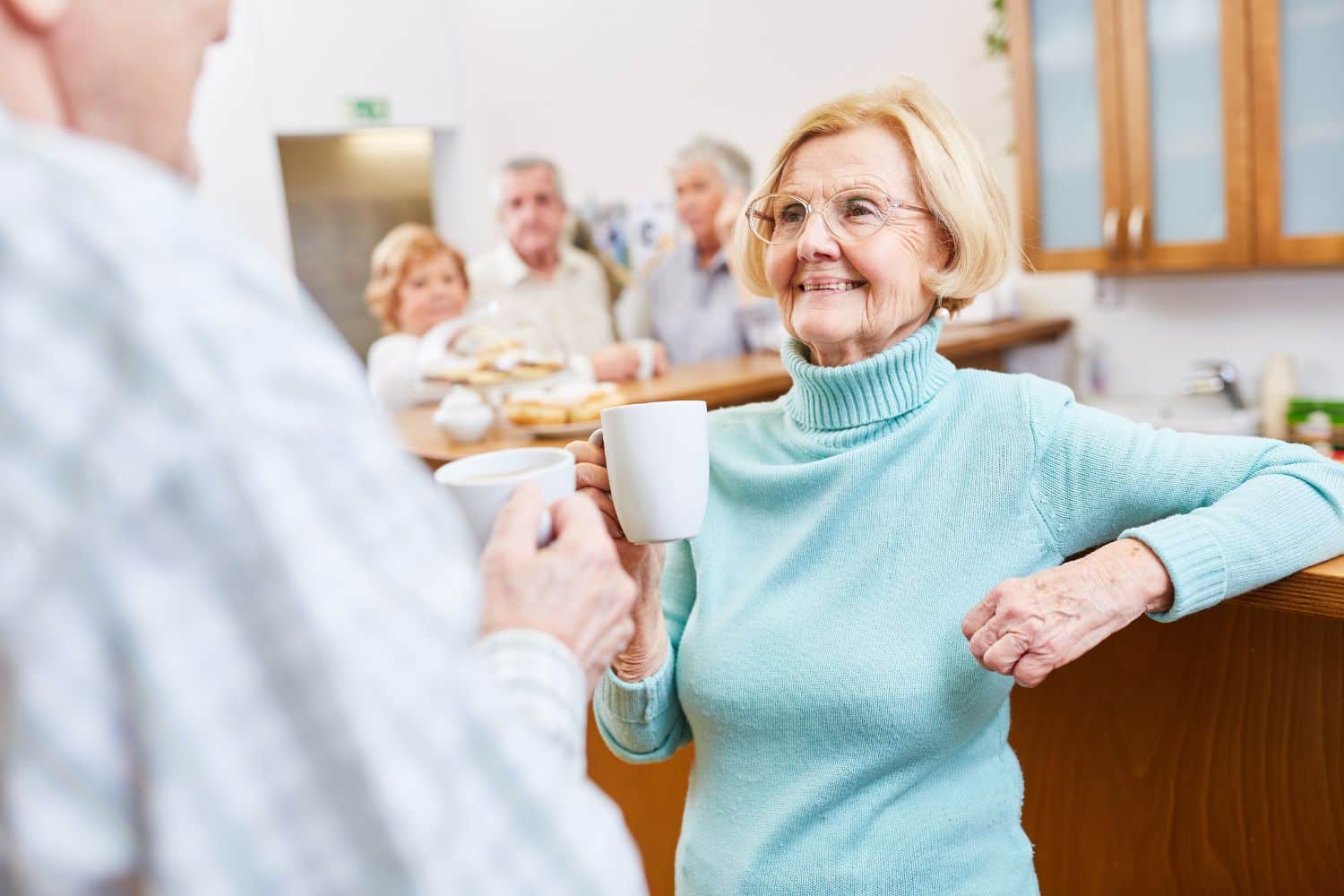 Hello, my seniors; welcome to our money-making blog. It's nice to have you here with us! Whether you have just started your retirement or are looking for a way to fill some of your time after a couple years of being in retirement, you have come across the right blog!
Here, we talk about all the different ways you can make money online or in-person! Many retirees can begin to feel restless after a couple months into retirement. I get it; you go from working 5 days a week to not working at all.
The transition can feel a little weird and uncomfortable, and that's okay! You aren't alone; if you want to start making some money again, here are some fun part time jobs for retirees that just might fit your preferences! Let's take a look, shall we?
1. Pet Sitter/ Dog Walker
If you are looking for a great way to pass your days in retirement and make money, why not try walking dogs? Not only can you make money, but you get to experience the company of different furry friends!
Note: This post may contain affiliate links, which means if you buy from my link I might make a small commission. This does not affect the price you pay. See the full affiliate disclosure

 

here.
The nice thing about this job is that it doesn't require any previous requirements, and you can pick your own schedule!
The same goes for pet sitting! This one is definitely one of the perfect and fun part time jobs for retirees who are animal lovers! You may even be convinced to buy your own pet after a few jobs!
2. Sell Your Knitting
Knitting is not only a great way to make money, but it is also a great way to kill time during your retirement! For retirees who are already knitting experts, why not sell your knitted items at a craft fair or even online!
You'd be surprised at how many people would buy your knitted items! They make the perfect gift for friends and family, and you can really get creative with the different types of knitting items you can make!
3. Babysitting
Whether it be your grandkids or some kids in your neighborhood, babysitting is a great way to keep busy and make some extra cash during your retirement! If you love kids, then this is the perfect job for you!
Kids have a way of brightening up other people's days! If you are looking for some company, why not make a little extra money on the side as well!
4. Rent Your Home with Airbnb
Renting your home with Airbnb is also one of the fantastic and fun part time jobs for retirees! If you are wanting to travel the world after you have retired, renting your home out while you're away is the perfect way to make money without any work being involved!
Depending on your home's features, you can charge anywhere from $100 – $500 a night to host other people in your home while you are away! Seriously, it doesn't get much better than this, trust me!
5. Seamstress/Tailor
If you have been sewing for years, and are quite good at what you do, becoming a part-time seamstress or tailor during retirement is the perfect way to make some money here and there!
People will pay good money to have their clothes tailored to fit them, so this is the ideal job for you! Tailor anything from suits, grad dress to everyday clothing! You are also guaranteed to get cash away, which is an extra bonus!
6. Become an Uber Driver
Driving for Uber and Lyft is another tremendous and fun part time jobs for retirees that is flexible and guaranteed to make you good money each time you drive.
Suppose you are an excellent driver after all these years and feel comfortable driving other people around your community. In that case, you should definitely look into driving for Uber or Lyft!
7. Freelance Online
If you have always had a passion for writing, art, or any other type of creative activity, becoming a freelancer online is a great way to make money during your retirement from the comfort of your own home or during your travels around the world!
Fiverr and Upwork are great freelancing platforms online that have thousands of jobs posted every day!
The great thing about these platforms is that you get to choose your hours and pick how much money you will sell your services!
Related: Legit Online Jobs That Pay Weekly
8. Sales Associate
Retail stores are always looking for people to help them run their businesses. If you have a love for sales and fashion, becoming a part-time sales associate may be the perfect job for you! Sales associates make a decent wage.
They are also almost guaranteed to receive store discounts depending on where they work! If you're looking for a lively environment, this is the perfect option for all retirees!
9. Housekeeping
People are always looking for help cleaning their houses when they are too busy to carry out the tasks of keeping a clean household!
If you are looking for a simple and fun part time jobs for retirees that allows you to pick your own hours and work on your own terms, hose keeping might be the perfect part-time job!
10. Become a school bus driver
If you love kids and want to work part-time during the week, becoming a school bus driver may be the perfect job for you!
Not only will you receive a decent wage from the school district and benefits as well, but you will also get to interact with all the little school children every day and feel the warmth of their welcoming smiles!
This is such a genuine and fulfilling position for all retirees!
11. Start your own business!
Have you had an idea at the back of your mind for the past couple of years that you have been too busy to even think about committing to in terms of starting your own business? If the answer is yes, then this might be the perfect time to start!
Many people who are retired realize that the best time to start their own business doing something they have had a passion for years is when you are retired! Think of it as a passion project!
You can sell your products or services online or open your own store! The options are endless, and this is the perfect time to follow your dreams and do something that you love doing!
Related: How To Make Money Without A Job
12. Become a Dance Instructor
Have you had a passion for dancing since you were a young child but never had the opportunity to pursue your dreams? Why not become a dance instructor for adults and other seniors?
Whether it's ballroom or hip-hop, you'd be surprised as to how many older folks still enjoy the love of dancing! This is the perfect opportunity for any retiree who is wanting to stay active and enjoy their passion!
13. Teach Music Lessons
Have you played a specific instrument for years and consider yourself an expert? If the answer is yes, teaching other people how to play an instrument is the perfect part-time job for you during your retirement!
People will pay big money for others to teach them how to play instruments, so this is definitely an opportunity you should look into! You never know, you could be the teacher of the never Beethoven and not even know it!
14. Become a part-time librarian
If you're anything like me and have a serious obsession with reading books, becoming a part-time librarian during your retirement may be the perfect opportunity for you to do what you love and read all the books you can get your hands on!
Librarians make a decent wage, which is the perfect job for you to interact with other avid book readers in your community! You might even have the opportunity to start your own monthly book club!
15. Work with a non-profit organization
Suppose you aren't necessarily looking for a way to make extra money but are instead looking to do something meaningful in your retirement. Why not join a non-profit charity in your community?
You can start off as a volunteer, and once you gain more experience working with the organization, you have the option to transfer to paid working opportunities.
The nice thing about non-profits is that there are many different charities to choose from, so pick one the speaks to you and your values!
16. Become a part-time gardener
Do you have a green thumb and a love for all things in nature? Why not start working as a part-time gardener in your community?
You can even have your own garden at your house and sell the produce you grow at a local farmers' market! This is not only a great way to not only keep busy, but it is also a great way to live a sustainable lifestyle!
17. Become a Tutor
Becoming a tutor is also another way to make part-time money during your retirement! If you have an exceptional mind for learning, tutoring young children after school is the perfect job to make money and remain active in your community!
Teaching other people to learn can be such a rewarding and fulfilling job, especially when you retire!
Related: Online Tutoring Jobs for Teens
18. Write a Biography
Do you have an incredible life story that is worth global attention? Why not begin writing your life story!
This is not only a great way to reminisce on your life, but you also can gain recognition from people around the world! You might even make it onto the New York Times Best-Sellers List! I am totally manifesting this for you –trust me!
19. Become a focus group member
Becoming a focus group member in different surveys and research studies around your community is another excellent way to make money during your retirement.
All you have to do is look online for additional surveys and research studies in your area and see if you meet the demographic requirements!
If you do, sign up and dedicate a couple hours of your time to the study while making a decent wage every now and then!
20. Become a Handy Man
If you are good with your hands and consider yourself a handyman who can fix anything that goes wrong around the house, why not sell your services to other people?
Not only can you make your own hours, but you are also able to choose your wage! The options are endless with this gig, so you are guaranteed to have a handy skill that people are willing to pay for!
21. Become a translator
If you are blessed with speaking more than two languages, you can definitely find a job here and there translating for people during meetings or important events!
Whether you translate through an institution or on your own, you are definitely guaranteed to make a decent part-time wage during your retirement!
22. Become a Substitute Teacher
This is one of the best and fun part time jobs for all my retirees (teachers) out there! If you are looking for part-time work during your retirement, why not stay within your industry and work as a substitute teacher here and there!
Not only are you guaranteed to make a decent wage, but you also get to interact with kids during the day, which is sure to be beneficial for everyone!
Final Thoughts
And there you have it, seniors! Retirement is sure to be a mix of emotions. Of course, you are happy to finally finish working; on the other hand, it is easy to become sad and feel as though you are not getting meaningful interactions with other people from the community.
Having a part-time job is a great way to make some extra money here and there and feel like you are still an active part of your community. After reading this post, you are sure to find at least one or two different part-time job opportunities that feel right to you!
Remember, there is nothing to be scared of. People in the community would be happy to welcome you back in after your retirement, so take the leap and step out of your comfort zone!
Read More: Ways to Make Money During Quarantine