How to Earn $3,000 A Month with Freelance Transcription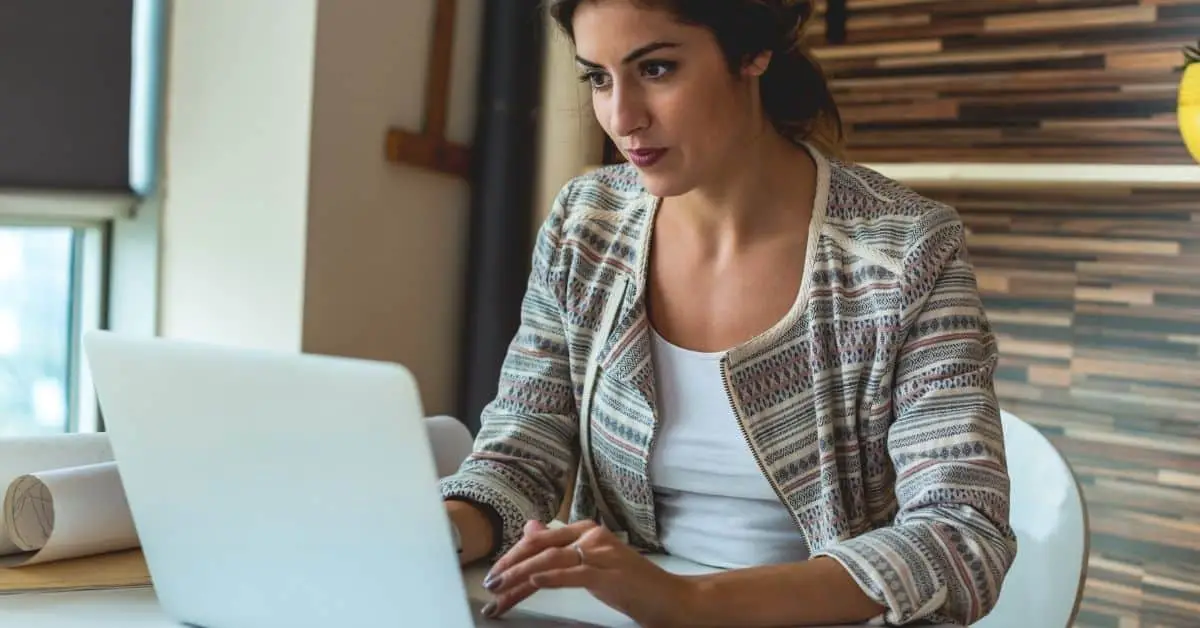 If you're looking for a flexible option to work from home, consider freelance transcription.
It gives you the freedom to set your own schedule and is a lucrative way to rake in cash with a side hustle. You work as little or as much as you want, charge your own rates, and provide a service many businesses are willing to outsource to freelancers like you.
It doesn't take a lot of money or training to get started. If you can type and have the dedication, you can do it.
Are you ready to learn how to create a successful transcribing business? Read on to learn more. 
Note: This post may contain affiliate links, which means if you buy from my link I might make a small commission. This does not affect the price you pay. See the full affiliate disclosure

 

here.
What is a transcriber?
A transcriber listens to an audio or video file and types what is said. It's a straightforward concept but is a valuable service to businesses.
It sounds simple, but understand that it takes a specific skill.
Depending on your client and their needs, you may not type the conversation word for word – they may ask you to correct the grammar and make it easier to understand.
If you are good at paying attention to details and understand grammar, transcription could be just what you're looking for in a side hustle.
How much do transcribers make?
Like any career, the more experience you have, the more money you can make with work from home transcription. According to PayScale.com, new transcribers make an average of $15 per hour while experienced transcribers earn $27 per hour.
You could bring in an extra $3,000 a month from working just five hours a day, five days a week – all from the comfort of your own home.
Remember: it's your business, so you set the rates. If you start on the lower end to gain clients and experience, you can increase your rates as you work your way up in your freelance transcription business. 
Where to learn transcription?
The best part about transcribing is taking a course from home and learning everything you need to know to start and grow a profitable business. 
I recommend the course Transcribe Anywhere to learn the ins and outs of what being a transcriptionist is all about.
The course teaches you everything, including:
How to get started with the equipment you already have
The best shortcuts to save you time
Transcription software basics and what the pros use to earn more money
How to find clients and market your services
Practice audio for hands-on-learning of being a transcriber
And so much more
It's everything you need to go from having a dream of being a transcriptionist to making it happen.
How to Get Started as a Freelance Transcriber
Once you have the tools in place, it's time to set yourself up for success. Here's what to do to grow a profitable work from home transcription business.
Get the right equipment and software
In the Transcribe Anywhere course, you learn the right equipment and top software options that most freelance transcribers use. Today, many freelancers work with their laptops and high-speed internet, but investing in a high-quality foot pedal can make things easier.
Since you're spending a lot of time listening, you'll want high-quality headphones. It's okay to use your regular earbuds to start (that's what I did!). I also recommend using Express Scribe – it's free software that most transcribers use.
Make the time to work from home
Here's the most challenging part: finding the time to work from home.  Starting a side hustle from home sounds great until your to-do list grows and you feel overwhelmed.
It's important to set boundaries. Schedule your work times and make them known throughout the house – just like you would if you left the house to go to a job. 
It helps to set your hours when you know you can focus solely on your job without distractions. 
New moms may work during naptime or after the kids go to bed. If you have school-aged kids, consider using for a few hours while they're in school. 
There is no right or wrong answer to when you work. As long as you meet your deadlines, you'll be fine. 
Dealing with taxes
As a freelancer, your taxes look different. You don't have an employer paying the 'employer side of taxes,' so you must keep careful track of not only your income but your expenses, too.
Business expenses can be a write-off at the end of the year. That means any equipment, software, or courses you buy for the business can be written off. If you use a cellphone to talk to clients, it's a business expense. If you use a part of your house exclusively for business, it's a business expense. 
Talk with your tax consultant about how to handle your taxes. Most offer a free consultation to ask any questions you might have.
Taxes as a freelance transcriber aren't a huge burden – it just requires a little tracking.
Find your first client
Getting your first client may seem like a giant hill to climb – but it's not! You don't even have to work for a transcription company, although there are plenty of those out there, too.
If you want to start your own gig, try the following:
Tell anyone and everyone that you're starting a transcription business. Post it on your social media account to spread the word – there's no better way to use word-of-mouth than free social media.
Set up a social media account just for your business. Advertise your services to your target audience on Facebook, Twitter, and LinkedIn. It's a great way to get your services in front of more people (plus, it's free!).
Offer referral bonuses to anyone who refers business to you, whether it's a current client or a friend or family member. When people hear of someone in need of transcription services, they'll likely remember you if there's money involved.
Is a freelance transcription business right for you?
If you have excellent attention to detail, type fast, and love grammar, a freelance transcription business may be your calling.
You don't need specialized equipment or training. All it takes is a course like Transcribe Anywhere to teach you the ropes to get you on your way to earning a decent income from home.
Being a transcriber can be the perfect work-from-home gig – and it has the potential to grow to $3,000 per month or more. 
What could you do with an extra $3,000 per month? Let's find out! Take the Transcribe Anywhere course and get started today!