Holiday Gift Guide: What to Get the Woman Who Works from Home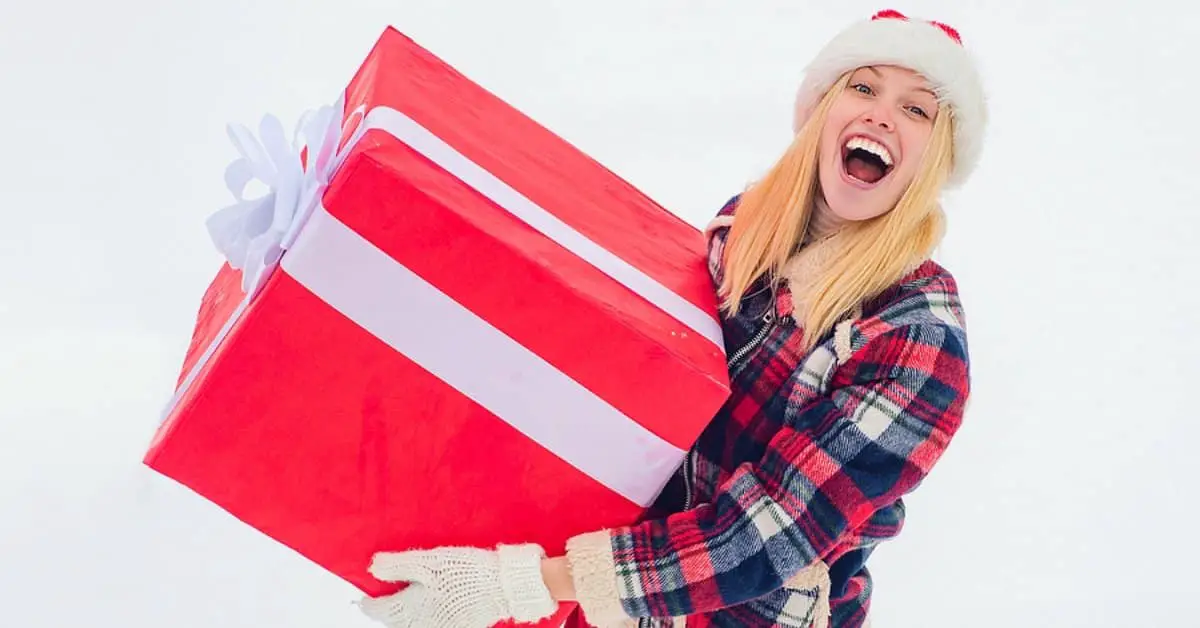 As a side hustler, you probably have your eye on a goodie or two this Christmas. Or maybe you're shopping for someone with a side hustle this Christmas, and you're stumped with what to buy.
If you're looking for ideas on what to wrap under the tree this year, we've got the inside scoop with this holiday gift guide.
1. Amazon Echo
The Amazon Echo is a smart speaker, and it's pretty popular every holiday season. It's a perfect gift for anyone with a side hustle.
Here's why:
Note: This post may contain affiliate links, which means if you buy from my link I might make a small commission. This does not affect the price you pay. See the full affiliate disclosure

 

here.
First, the built-in Alexa assistant can get your day off on the right foot with the "start my day†skill. It'll give you a quick weather update, calendar event announcements, task reminders and more. 
I have the inexpensive Echo Dot, and my favorite way to use it is for voice reminders. It's not uncommon for me to dive into a project and lose all track of time. Because I often have meetings on my calendar, that just can't happen. 
A simple, "Alexa, set an alarm for 1:45 p.m.†will alert me to an upcoming two o'clock meeting. 
I also add grocery items to my shopping list as I think of them throughout the day ("Alexa, add bread to my shopping listâ€). It's the perfect assistant!
2. Bullet Journal
I love planners, but they often leave me disappointed. I can't tell you how many I've bought and tried to use over the years. Nothing stuck until I found the Bullet Journal.
If you've not heard of it, it's a paper and pen system of intentional organization, and it has quite a large following behind it. 
The idea is for you to keep track of the past, plan for the present and narrate the future. It can be as simple or complex as you need it to be, but it's a great and smart way to just "get stuff done.†
I'm partial to the official Bullet Journal, which is a high-quality Leuchtturm1917 notebook – but any notebook will do.
Having a Bullet Journal helps me get and stay organized. I plan my days, weekly meals and grocery lists, blogging goals and so much more. 
This would make an excellent gift for the side hustler with big plans. Help them reach "all the goals†by getting them started with a Bullet Journal.
3. Standing Desk
As a work at home professional, you likely spend more time on your computer and behind a desk. If so, wouldn't it be nice to have the option to stand?
There are several standing desks to choose from, and they span an array of price ranges. 
You might choose an elaborate pneumatic lift desk that quickly and easily adjusts from sitting to standing height with the press of a button.
Or for the more budget conscious, a simple desk you manually adjust throughout your day to go from sitting to standing is a good option.
4. Laptop Bag or Backpack
If you're like me, you like to step away from home now and then to get your work done. It's amazing what a change in atmosphere or setting can do for productivity!
For the side hustler who ventures out with their trusty laptop, a nice laptop bag or backpack is the perfect gift to carry and safeguard their laptop.
If you're looking to gift one, think of what your recipient likes in terms of color, design or texture. 
Then get a sweet bag that shows you understand how important their side hustle is.
5. Lap Desk 
The great thing about having a side hustle is the ability to work from anywhere. But having the right equipment can make you more comfortable, and that can mean you're able to check off more from your to-do list.
Maybe you want to do some late-night work on the couch or in bed – a lap desk will hold your laptop at a good height to keep you productive on the go.
I have this lap desk and I keep it in my living room. When I need a change of scenery, I take my laptop from my office to the living room where there's much more natural light.
6. Postmates eGift Card
Busy side hustlers sometimes don't have time to cook. But a Postmates eGift card can be a nice and reliable delivery option. With Postmates, you gift the ecards directly through email. 
It's a great way to do work remotely (and stay fed) without having to worry about cooking and cleaning afterward.
7. New Laptop
Depending on how big your budget is, a new laptop might be just what the side hustler on your list would most appreciate this year. 
Really, any size laptop will do. But if they're doing a side hustle on a 14-inch screen, upgrading to a 17-inch can make them squeal with delight.
I don't think you can disappoint here. Try searching for hot holiday laptop deals locally or online. 
8. The Side Hustle Book
The Side Hustle book is written by popular side hustle advocate Nick Loper. It's a great read and is full of ideas, insight and tips on how to start, build and maintain a side hustle. 
If you're thinking of starting a side hustle but are wrestling with fear and uncertainty, this book is for you. 
Whether you're looking to start a new side hustle gig or want tips on improving an existing one, this book makes an excellent Christmas gift.
9. Brain.fm App
With all of the digital social distractions, focus apps have sprouted all over the place to help keep our concentration where it needs to be.
There are quite a few free focus apps, but my favorite is Brain.fm. It isn't free, but at $6.99 per month, you get your money's worth. 
I've bought an annual subscription the past two years – which equals just $4.16 per month – and it's a lifesaver, especially now that everyone is working from home because of COVID!
It works on your laptop, computer or smartphone, so you can focus no matter where you're at.
Plus, Brain.fm offers gift subscriptions so you can give the gift of focus to the favorite side hustler in your life.
Christmas will be here before you know it. To have a stress-free Christmas, now is a great time to think of what to get that side hustling guy or gal on your list. The holiday gift guide ideas above are a great starting point, and I hope it helps you check off your shopping list this year!