How to Get Freelance Clients: 13 Proven Ways To Land More Clients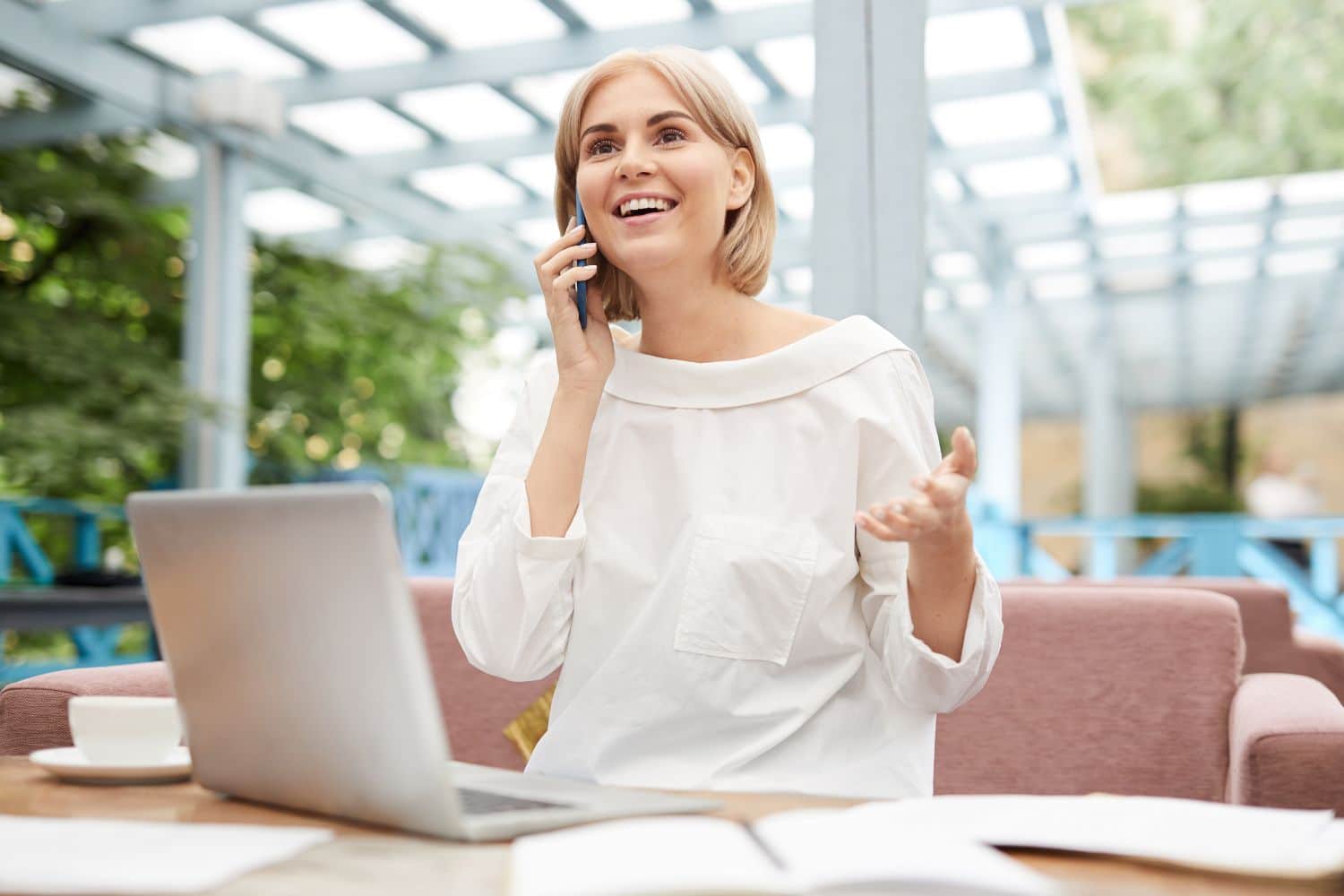 So, you want to be a freelancer, hey? Well, lucky for you, I know a thing or two about the subject, so you have yet again come to the right place! Hello and welcome back, people of the internet thanks for tuning in with us this week! Today, we are going to talk about how to get freelance clients.
One of the most challenging aspects of being a freelance, especially when you start out, can be extremely challenging. And some days, it is going to feel like you are spending more time looking for clients than actually working and making money. 
That's why I have put together a list of tips and tricks of how to get freelance clients that work and will help you make money no matter what stage of your freelancing career you are at. Let's get right into it, peeps! 
How to Get Freelance Clients: Tips & Tricks
I've put together an extensive list of ways to get freelancing clients that I have used myself that work! Let's look below! 
Note: This post may contain affiliate links, which means if you buy from my link I might make a small commission. This does not affect the price you pay. See the full affiliate disclosure

 

here.
1. Self-Promotion
I know it can be sometimes hard to showcase to other people what you have been accomplishing in your life. I get it. I think for a lot of us, it can be embarrassing or even awkward to promote ourselves to our friends.
However, word or mouth self-promotion works, and it has for years, which is why you need to use this method! Posting about what you are doing online to your friends and family is a great way to get freelance clients.
You would be surprised to know how many people you are friends with online could actually benefit from your services as a freelancer! 
The most important aspect of this is that you have nothing to lose by posting and promoting yourself online.
You miss 100% of the shots you don't take, so you need to muster up the courage to tell other people what you are doing with your life and feel proud of what you're doing! It's really that simple.
2. Make the Most of Online Freelancing Platforms 
This tip is for every freelancer, whether you're new to the industry or have been a freelancer for years. The future is now, people! This is why if you are not signed up on at least one freelancing website, you are doing it wrong; my friends, let me tell you!
Especially now, with the COVID-19 pandemic, a lot of businesses from around the world are turning to online methods of business operations. 
Websites such as Fiverr, Upwork, and People Per Hour are some of the best freelancing platforms you can come by. And the best part of these platforms is that no matter what type of freelancing work you do, you are guaranteed to get business.
I suggest signing up for one or two sites, make your profile pop, and wait to see which platform provides you with more business! You are guaranteed to get a couple of clients a week on each platform.
The nice thing about these platforms is that once you have a bit of a successful track record on them, you will begin to get more and more clients naturally by having great reviews! 
3. Network Network Network! 
Networking is one of the best ways you can begin getting clients as a freelancer. Whether it be online or in-person, never miss out on an opportunity to showcase your talents to other people in your industry that could benefit from the services you provide.
Businesses are always hosting in-person events that allow people to meet part of their team and other industry professionals.
If you are looking for a way to meet new people and potentially get a couple new clients out of it, this is the best thing you can do! Alternatively, you can always look on forums on the internet and network online!
4. Make Sure Your LinkedIn Is Popping 
LinkedIn is holy ground for all things business. This is why you should be keeping your profile up to date as much as possible.
Showcase your skills, what business ventures you have been up to; you can even post samples of your work on your profile for potential clients to view before contacting you.
Recruiters are always online looking for new talent to help businesses with projects, so make sure to stay on top of this when you are freelancers. 
5. Get Your Freelancing Business Listed 
Another great way to get clients as a freelancer is to get your business listed on Google! You want to be as searchable as possible when companies look for someone who can provide the services that you do.
The best way to do this is by starting your own website to showcase your portfolio of past projects you have worked on and note some businesses that you have worked successfully with in the past! You can also list your rates and the services you provide!
This will make it easier for people right off the bat to decide whether or not you have what they are looking for. Keep your website as clear and concise as possible, and make sure to optimize your SEO! 
6. Improve Your Skills Wherever You Can 
One of the great things about freelancing is the ability to improve the skills you have continuously and learn new skills.
The more skills you keep up to date and the newer ones you know, means more money in your pocket at the end of the day. If you think about it, the more skills you have, the more types of projects you can work on in different industries.
So, take advantage of this where you can as much as possible! It is always best to offer a spectrum of skills rather than just one! 
7. Check Job Posting Sites
Let's take it back to the old school methods of finding jobs –craigslist. Or any other job posting site that you can find online. There are frequently people posting jobs online. You just must know where the right places are to look for them!
The nice thing about job posting sites is that you can find industry-specific ones and ones that are more generic.
It is also a great place to post your services as well. There is nothing wrong with offering your services to online forums, and you're more than likely to get at least a couple potential clients that give you a call based on your listing! 
8. Offer Your Services for Free 
Now, this may sound crazy, but this can actually work in specific scenarios –especially on freelancing sites such as Fiverr and Upwork. Suppose you want to get clients and you are just starting out and have no previous work to show people.
In that case, it is okay to offer your services for free for a couple jobs, so you at least have something to put in your portfolio. This is also an excellent opportunity to show people what you can do.
If you do a good enough job when offering your services for free, you might even get the chance to work with those people again and get paid for it! They might even pay you anyway, regardless!
Just offer your services and say that you are just starting out in the industry, and you would like to build your portfolio. Be honest with people upfront, and you will be surprised with the results –I promise!
9. Word of Mouth Marketing
This trick worked back in the day, and it sure as heck still works now! Word of mouth is another excellent way to get clients as a freelancer, especially when your previous clients are the ones speaking positively about you to other people!
There is nothing wrong with asking your previous clients to spread the word about your services –mostly when you have done an excellent job for them!
You can do this face-to-face or ask them via email if they have any other work for you or know of people looking for the services you provide! The worst thing they can say is no, and that's totally okay!
10. Set up Your Own Affiliate Program
Remember, you are your business, which means that you can provide incentives to previous clients and new clients when referring people to your services.
For example, for every person that brings you a new referral, they get something in return, whether it be one free project or a discount on their next order!
Trust me, people will go for this! It's a great sales tool, and it's guaranteed to bring you more clients.
11. Try Out Paid Media
There is nothing wrong with publishing an article about yourself and paying an online platform or news site to post an article about your services!
Remember that marketing is key to driving your success as a freelancer. This is the perfect way to get your name out there to a larger audience!
You can choose the different media outlets you want to place a paid ad depending on the services you provide! Invest a little money in yourself now and watch the money flow to you quickly in the future! Who wouldn't want that?
12. Try and Land a Speaking Gig
Speaking gigs are a great way to put your name and the services you offer in front of many people. And the nice part about this is that event planners are always looking for people to speak at their events.
Try and look up some speaking opportunities in your niche and apply for the gig! If you end up landing it, this could be an excellent opportunity for you!
13. Reach Out to Other Freelancers
Reaching out to other freelancers and asking them if they want to team up for a couple gigs is not only a great way to elevate your services, but it is also a great way to reach new clients that they may have.
Collaborating with professionals in your industry is great because there is always something that you could learn from others that you may not have already known before.
Remember, it is always important to update your skills and keep up with current trends in your industry, and this is the perfect way to do so! It's also a great way to make new connections within your industry.
You never know what kind of project you'll come across and who you may end up working with! I would definitely keep this one on your radar if I was you!
Final Thoughts
Suppose you are a freelancer and you're thinking about becoming a freelancer. In that case, I understand how difficult and unsettling it can be at times when you aren't getting the work or recognition that you deserve.
With these 13 tips and tricks listed, however, you will be on your way to wracking in that cash flow in no time! Rather than just sticking to one item on the list, try out a couple and see which ones work and don't work for you! 
There is nothing wrong with a little trial and error at the end of the day until you find out what works best! Freelancing is a tough gig, and it's not for everyone. 
But with a little marketing strategy and a little confidence in yourself and your skills, no one can say you are not successful! Don't give up now! You got this! 
And that's it for the rest of this blog, my friends! I hope you have found a couple of items on the list that you can connect with and try out! Let me know if the comments which ones you liked and didn't like! 
If you have any more suggestions as well, we would all love to hear from you! Until next time my friends. It has been a real slice like always! Bye for now!