How to Make 20 Dollars Fast in 2023 (20+ Legit Ways)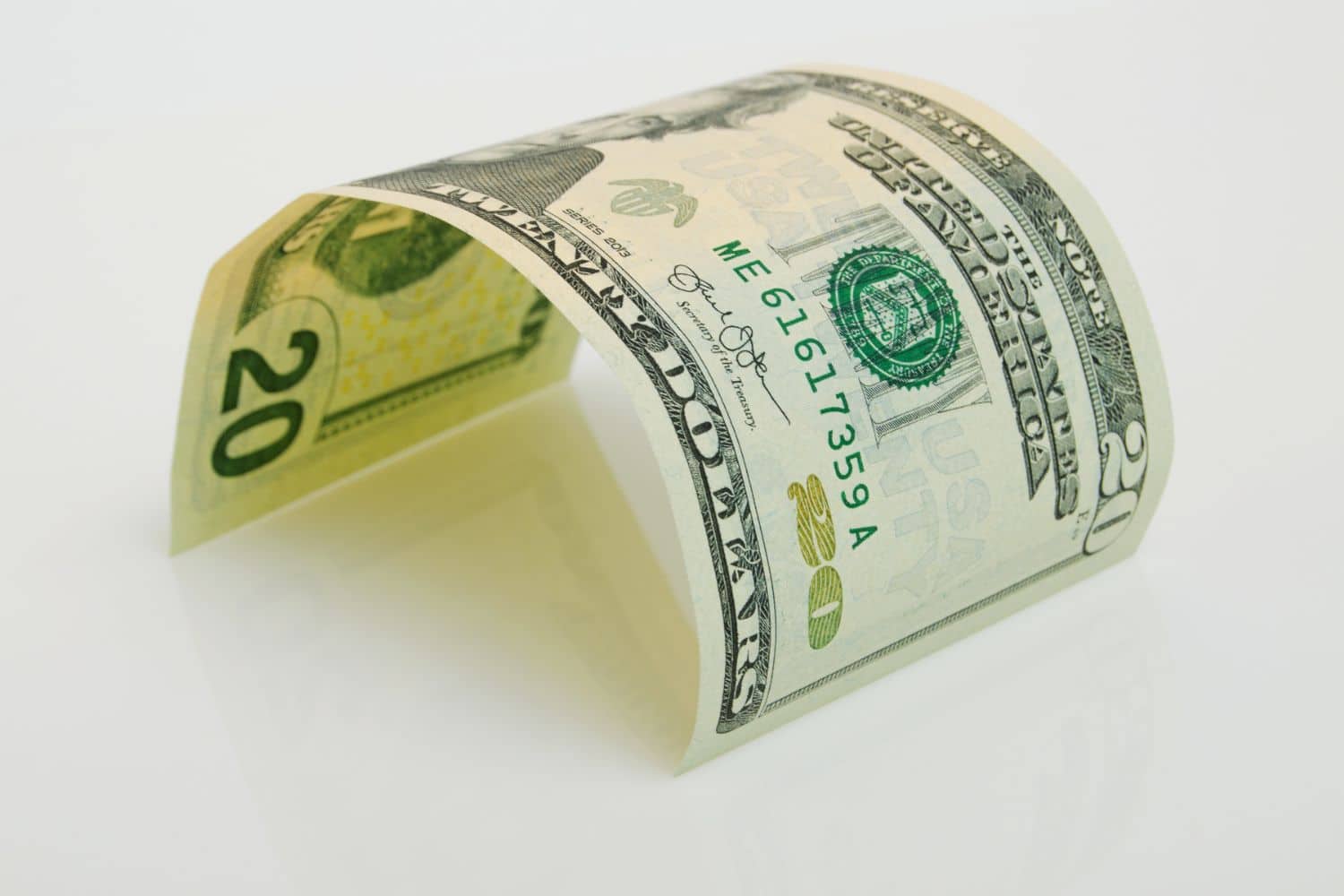 Let me take a wild guess, you've got some extra time on your hands this year…don't worry about it. 
I think I can safely say that we're all in the same boat here. 
Rather than sitting at home all day wallowing in your bed while you binge-watch Netflix and reminisce about how horrible 2020 was, why not put your time to fair use and make some extra cash flow instead?
Look who's come to save the day once again. Can you guess who it is? Oh, right – it's me!
Note: This post may contain affiliate links, which means if you buy from my link I might make a small commission. This does not affect the price you pay. See the full affiliate disclosure

 

here.
I know, I know, hold the applause. Instead, quit procrastinating, and let's learn how to make 20 dollars fast!
1. Swagbucks
One of the best ways you can make an extra 20 dollars is by taking online surveys. 
Swagbucks is a website that offers users to earn digital rewards and cashback options. Users can make anywhere from $0.05 to $2.50 per survey you complete. 
Before you start complaining about how that isn't a lot of money, may I just add that each survey takes no more than 10 minutes of your time.
Swagbucks also offers premium surveys that pay around $25 to $35 as well. If you meet the specific demographic market researchers are looking for, you can definitely make more than $20 within the hour. 
This is seriously such a great to make extra cash while you're snuggled up in your bed on a rainy day  – trust me!
2. InboxDollar 
Another website that is similar to Swagbucks is InboxDollar. 
The only difference is that this site offers users the option of getting paid to watch videos. If you aren't into taking surveys, then you should check this website out! 
Not to mention that this site pays more than Swagbucks does! 
People can make anywhere from $0.50 to $5.00 for 3 to 25 minutes of their time. 
And if you thought this gig couldn't get any better, InboxDollar will give you an extra $5.00 just for signing up with them. 
Free money, people! I repeat FREE money!
3. SurveyJunkie 
I could go on for hours about how much I love what SurveyJunkie has to offer. 
However, for your sake and mine, I'll let you in on some of the coolest features of all. SurveyJunkie gives users the option to participate in focus groups and share their digital browsing history to market researchers to exchange money and rewards.
Some of the rewards they offer include iTunes, Amazon, and pre-paid visa cards. Another significant aspect of this website platform is that they pay their users way more money than Swag Bucks and InboxDollar, which is always exciting.
4. Rent Your Care with HyreCar 
Okay, suppose you're stuck at home with no intention of doing anything but watching Netflix and TikTok all day.
In that case, you might as well be renting out your car to Uber and Lyft drivers with HyreCar. People who use this platform can make anywhere from $8 000 to $12 000 extra a year!
HyreCar connects you with trustworthy and reliable drivers and allows you to pick when you want to lend your car out for ridesharing. Seriously who doesn't want to make that much extra cash just by sitting at home all day?
HyreCar also offers users the option of renting out their car on a long-term basis, which is an excellent way to make some passive income when you are out of town. 
It almost seems too good to be accurate, but you should know me by now. I only give legit advice!
5. Freelance on Websites Like Fiverr and Upwork
Fiverr and Upwork are two significant online marketplaces that allow you to buy and sell services like writing, digital design, market, and more. 
One of the great things I love about Fiverr is that every service you offer costs at least $5. 
Similarly, with Upwork, users can choose their own hourly rate that they expect to get paid.  Users are also granted the flexibility of choosing what projects they want to take on. 
And the best part of all, you may ask? It's completely free to sign up and setting up your profile should take you no more than 30 minutes.
Come on, what are you waiting for?
Read More: Fun Part Time Jobs for Retirees
6. Sell a Piece of Clothing on Facebook Marketplace 
Look, if you're really in a bind for money, why not sell an item of clothing online? I'm not talking about your favorite jacket or lucky songs you've only washed once in the last five months. 
Pick a piece of clothing that you haven't worn in a while, still in good condition! You'd be surprised at how many people will be willing to pay for used clothing, so why not cash in the benefits!
Related: Best Items to Flip: Buy and Sell
7. Get Paid to Write Book Reviews 
Where are all my avid readers and book worms at? This one's for you! 
If you love reading as much as I do, why haven't you started getting paid to read and write book reviews? Seriously it's that easy! 
Sites such as Online Book Club will pay you anywhere from $5 – $60 for your review, depending on how long the book is.
And the best part of all… They will send you the books you are reviewing for FREE. No, you aren't dreaming. This gig is legit!
8. Redeem Your Recycling 
Do you ever walk past a pile of empty bottles in your garage that stare at you as you walk past them every day waiting for you to take them to the recycling depot? 
I know I'm not the only one who procrastinates on tasks like this, right? 
Seriously, though – stop procrastinating and go cash in that money! 
Although this might not be the most glamourous gig on the list, this is still an easy solution for making 20 dollars fast!
9. Wash Your Neighbor's Car 
Is it a hot summer day? Are you looking for an extra couple of bucks to go to the corner store and get some slushies and ice cream to cool off? 
If the answer is yes, then why not offer to wash your neighbor's cars?
Trust me, people are willing to pay people to do pretty much anything they are too lazy to do. And this is defiantly one of them!
10. Write for Listverse 
Why only make 20 dollars when you can make $100? Yes, you definitely read that correctly! 
If you are a writer and are looking for a quick way to make extra cash, then this is the site for you.
Listverse is an entertainment website that publishes exciting listicle articles.
Submit a unique piece and get approved by the site, and go buy yourself something expensive!
11. Start Selling Logos on 99design 
Are you an artist who is tech-savvy and knows their way around photoshop? 
Then, you should definitely be checking out 99design. This online platform is another perfect website for freelance graphic design gigs. 
And you can defiantly earn more than 20 dollars or more on the platform in no time! It's really that easy!
12. Sell Your Unused Gift Cards 
Do you have old gift cards lying around the house you haven't had a chance to use yet? Why not sell them online and get cashback instead! 
People on Marketplace and Craigslist are always selling gift cards that they haven't redeemed previously. 
Although you may not get the gift card's actual value, this is still a great way of making 20 dollars fast (or more) in no time.
13. Get Paid to Test App Games  
Getting paid to test games on your phone? Say no more! Many companies will pay you to try their game before they begin selling on the app store. 
Popular sites such as Usertesting will pay you $10 per session (10-20 minutes). This is by far, one of the easiest ways to make 20 dollars fast. Not to mention how fun this can actually be!
14. Amazon Mechanical Turk 
Amazon Mechanical Turk hires freelancers to complete online jobs such as tagging objects found in an image to improve search results or answering questions from your computer or cellphone on any topic of your choosing.
Starting out, you can make anywhere from $20-$25 an hour!
15. Sell Your Stock Photos 
If you're good at photography and you haven't started charging people for your photos, then let me tell you, you have been missing out on some serious cash flow! 
Websites like Shutterstock will pay people to sell their stock photos to them. 
One of the best features of this website is that they will even pay for images taken on your iPhone! No professional equipment is required.  
16. Task Rabbit 
Task Rabbit is an online job forum where users can get small one-time jobs around their neighborhoods. 
Users can choose from tasks such as cleaning, delivery, moving, or even being someone's personal assistant for the day. 
The best part about Task Rabbit is that you choose what tasks to take on, and you are almost guaranteed to make more than 20 dollars per job. Sign me up!
17. Have A Yard Sale
If you're in a bind for money and are searching for how to make 20 dollars fast, why not host a garage sale! 
This is the perfect way to get rid of items that have been collecting dust in the back of your closet for the last couple of years and make some extra cash. 
And you know what they say, someone's trash is anthers treasure! You'd be surprised what people are willing to pay for!
18. Drive for Uber/ Lyft 
If you're a good driver and are looking to make a couple of extra bucks now and then, driving for Uber or Lyft is the perfect way to do so. 
These companies offer flexible scheduling, and you're almost guaranteed to get tipped by people you drive places every single time. Cha-ching!
19. Deliver Food 
Delivering food for Uber Eats or Skip the Dishes is the perfect way to make 20 dollars quickly. 
In fact, delivery personnel can make 20 dollars easily within one hour on their shift. 
What's great about working for companies like this is that you get to pick your own hours, and most people are more than willing to tip their delivery driver generously. 
Which means more money in your back pocket at the end of the day. Seriously, can it get any better than this!
20. Sell Your Used Books and Textbooks 
Trust me when I tell you that college and university students are always searching for cheap textbooks. 
I mean, can you blame them? Who wants to pay hundreds of dollars for a textbook that they are barely going to use for the semester? 
Posting your used books in Facebook groups or Craigslist is the perfect way to make 20 dollars or more without having to lift a finger.
21. Transcribe on Scribie
Scribie is an online transcription company that hires freelance transcribers from every level of experience to transcribe videos, audios, and so much more. 
The best part of this website is that no file is longer than 6 minutes long. Meaning, that if you're an efficient typist and a good listener, this job is perfect for you. 
Scribie pays people anywhere from $5-$25 per audio hour. And realistically, you can be making absolute bank in as little as a couple of hours. This is definitely a site you should be checking out!
22. Get Paid to Scan Your Receipts 
Fetch Reward is an online platform that works directly with well-known brands to bring user savings on products in any grocery store. 
What's excellent about Fetch Rewards is that you get a bonus of $3 when you sign up for free and a $3 referral bonus if you get your friends and family on the app as well! 
This is one of the easiest ways to earn back money when you spend it. How perfect is that!
Final Thoughts
Adding a couple of these gigs to a part of your daily schedule is a great way to begin making extra cash on the side.
All of the gigs listed offer something for everyone, so let's get out there and start making some money for 2022!
No excuses to be heard. Let's do this.
Read More: How To Make Money As a Kid: 40+ Easy Ways to Try!