How To Make Money As a Kid: 40+ Easy Ways to Try!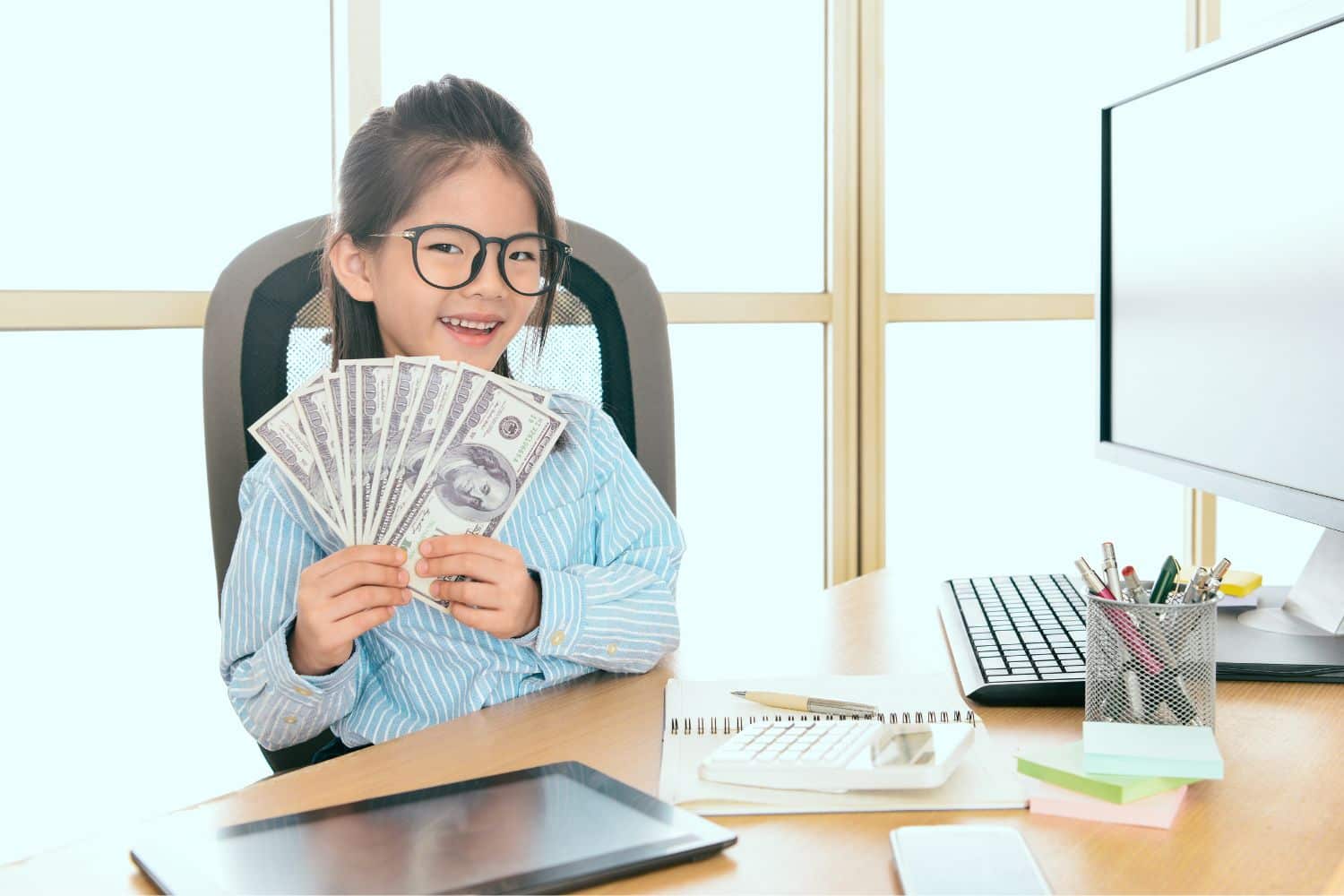 Young entrepreneurs, welcome to your new favorite money-making website on the internet. Today we are going to talk about how to make money as a kid. While you may think that because you are a kid that there is no way for you to make money, let me change your mind.
After reading my extensive list of ways to make money, you are going to be rolling in that cash flow. Think of me like your money, godmother. I am here to give you guys the best advice when it comes to making money.
So, before I get carried away here, let's take a look at how to make money as a kid! Buckle up; it's a long ride to financial freedom!
1. Babysitting
Babysitting is an excellent way for kids to make money these days! All you have to do is watch the kids for a couple hours, eat some snacks and watch some TV when the parents are out doing their own thing!
Note: This post may contain affiliate links, which means if you buy from my link I might make a small commission. This does not affect the price you pay. See the full affiliate disclosure

 

here.
The nice thing about babysitting is that it only takes a couple hours out of your day, and you are guaranteed to make cash money! Who doesn't love cash money?
2. Do Online Surveys
Online surveys are another great way for kids to make money. If you have some extra time on your hands while you are watching TV at the weekend. Download survey apps onto your phone from the app store.
Each survey you take will pay you anywhere from $2 – $5, depending on the length of the survey! Popular survey apps include Swagbucks and Survey Junkie! Do a couple surveys once in a while, and you can easily make some extra spending cash here and there!
3. Run Errands for your parents
If you are looking for some extra cash as a kid, try asking your parents if they will pay you to do some extra errands for them around the house! Most parents would be more than happy to have their kids help out around the house more, which is a great way to make money!
4. Mowing Lawns
If you are okay with doing physical labor jobs, mowing lawns may be the job for you! You can set up signs around your neighborhood and go door to door asking people whether they need their lawn to be cut or not!
Most people would be happy to pay a kid looking for some extra cash instead of doing it themselves! This is definitely a job you need to take advantage of, especially in the summer! 
5. Have a garage sale
Looking through your room and selling any old toys and clothing items you don't use any more is another great way to make money as a kid.
Set up a little garage sale outside your house on the weekend and wait for people to come by and check out your exclusive merchandise for sale!
6. Start a dog walking service
Do you love furry friends? If you answered yes, then why not start a dog walking services in your community?
Many people would be happy to pay someone else to walk their pets when they are too busy to do so! You can even get paid in cash with this gig as well!
7. Sell Your Art Online
If you are a talented artist or like to make cool crafts that people would buy, why not try selling them on Etsy! Esty is a great online platform that sells homemade items from across the world. All you have to do is set up your own Etsy shop and start making sales!
8. Get a paper route
Another excellent way for kids to make money is to apply to get a paper route around their neighborhood. Once or twice a week, you will be responsible for delivering the newspaper to the doorsteps of people's homes.
The nice thing about this job is that it is perfect for when you are in school, and it makes you a decent amount of money every month!
9. Wash cars
Washing cars is great for kids who are looking to make money. Wait for a sunny weekend day and put some posters up around your neighborhood, selling your car washing services!
You can charge anywhere from $5 – $10 per car! This is a great way to make money in the summer! You'd be surprised to see how many people call you for your services!
10. Shovel snow
In the wintertime, you can offer to shovel people's driveways around your neighborhood for extra money. Not only is it a great way to make money, but it's also a great way to stay fit as well!
Most people cringe at the sign of any snow. This is definitely an opportunity that you should look into if you want to make quick money!
11. Do landscaping
If you are old enough, you can try and work landscaping jobs around your neighborhood.
You would be responsible for getting rid of weeds, mowing lawns, and planting trees and other plants around the city and in people's yards! Landscaping is quite a physical job. However, you are guaranteed to make quick and easy money.
12. Become a referee
Do you play any sports? Do you know the rules of the sports you play? If you answered yes, then becoming a referee is the perfect job for kids looking to make money.
All you have to do is ask the league organizers if you would be able to referee, show them your qualifications, and start making some extra money on the weekends!
13. Start a lemonade stand
This job is for our tiniest of kids who are looking to make some money. If you know how to make a delicious lemonade drink, you should sell it with your friends to your neighbors!
Lots of people would love to pay for a nice glass of fresh lemonade –especially on a hot summer's day!
14. Start a YouTube Channel
If you think you have the star factor in making a successful YouTube channel, you should definitely start!
The nice thing about YouTube is you can make money talking about your favorite items like toys, movies, or music! Just make sure to ask your parents first before posting any videos online, only to be safe!
Related: Best Time to Upload to YouTube
15. Become a tutor
Are you super smart at a particular subject? If the answer is yes, then why don't you start tutoring younger children!
This is such a fun and fulfilling way to make money when you are a kid! The nice thing about becoming a tutor is that you can charge big bucks as well!
16. Paint houses
This job is for the older kids reading this. And the ones that don't mind working manual labor jobs. Painting houses is an excellent job for kids and teenagers to make some extra money.
You can post signs around your neighborhood and online. The pay is pretty decent as well!
17. Recycle bottles
Recycling bottles and cans for money is an excellent way for kids to make money every once in a while. When you return your bottles to the recycle depot, you can earn anywhere between $10 – $30, depending on how many bottles you collect!
You can even go around to your neighbors' homes and see if they are willing to give you any empty bottles and cans as well!
18. Sell some baked goods
Instead of selling lemonade, you can also hold a baked goods stand in your neighborhood! Get your parents to help you bake cookies, brownies, and rice crispy squares, and then sell them to people who love sweets!
You are definitely going to make some sales with this baked goods stand! I might even pop guy to purchase your entire stockpile for myself.
19. Test apps
If you are super techy and love testing new digital items, why not become an app tester? App testers download unreleased software before it hits the market.
Your job is to test out the apps or computer games for any problems and give your feedback on what types of things could make the software better before it launches on the market for people to buy.
20. Sell your books online
A great way to make money is to sell your books online. Many online websites will pay you to sell the books that you no longer read.
If you are willing to depart with some books that have been collecting dust on your bookshelf, this is the perfect job for you!
21. Sell chopped firewood
This is also an excellent way for kids who are okay with doing manual labor when it comes to making money. All you have to do is collect wood and cut it into firewood pieces.
You can sell the bundles in your community for their homes or for when they are going camping. Just remember to ask your parents for permission before doing this and have a parent present to supervise you when cutting the wood.
22. Teach kids music
If you are super talented a playing an instrument and want to make money as a kind, teaching music to others is a great way to make some money! Music lessons are typically super expensive.
So, if you offer an affordable rate in your neighborhood, I am just that your will gets some clients who are wanting to learn an instrument!
23. Cleaning houses
While this isn't the most glamourous job on the planet, many people will pay others to wash their homes for them as they are too busy with work to take care of things around the house.
You can start your own company and put up signs around your neighborhood to see if you get any clients! Just make sure to ask your parent's permission before doing this!
24. Re-Sell things from the thrift store online
If you have an eye for all things fashion and antiques, re-selling old items and clothing is the perfect way for you to make money as a child.
Depending on the items you are selling, and if you know what you are doing, a lot of people can make a decent amount of money just by re-selling items!
25. Sell fresh chicken eggs at your local farmers' market
If you have chickens or are looking to buy a couple chickens as pets for your farm, why not take their eggs and sell them at your local's farmers' market?
You would be surprised to see how much people are willing to pay for local fresh produce products instead of store-bought products.
26. Start a blog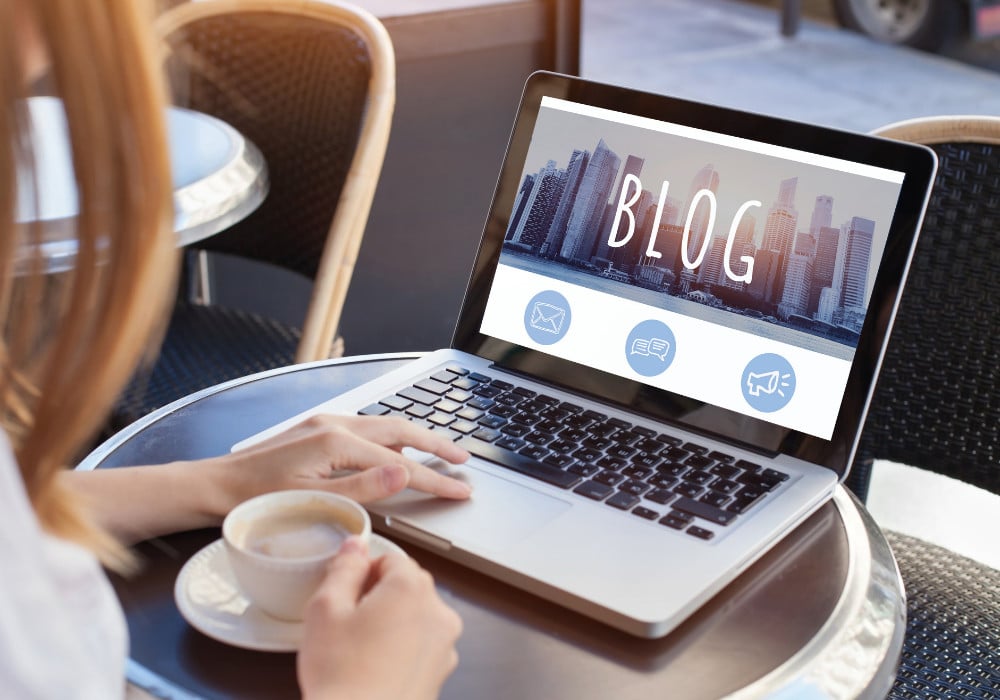 If you have a passion for writing and love talking about a specific topic, starting a blog is another super great choice for kids who want to make money.
While this one can be fulfilling in the future, you will have to put in some work before seeing any monetary returns. However, if you are in it for the long run, this is the perfect job for you to check out!
27. Give swim lessons to younger kids
If you are a great natural swimmer and love little kids, why not teach them how to swim at your local pool? To do this job, you will have to pass a series of swim tests to make sure you are qualified for the position.
However, if you do end up getting the job, not only do you get to hang out with cute little kiddos, you also get to make money as well!
28. Become a freelancer
If you have a skill that you think people would pay for, such as writing, art, or even voice overs, why not try freelancing!
Fiverr and Upwork are two of the best freelancing websites online. Just sign up with your parents' permission, make a profile, and start posting your gigs!
Related: 21 Legit Online Jobs That Pay Weekly (Or Bi-Weekly)
29.  Washing exterior windows
Homeowners always seem to miss their windows when they are cleaning their homes. You can set up posters around the community and wash people's front windows if they are too lazy to do it themselves!
I am sure a lot of people would pay for this position (myself included), so make sure to take advantage of this if you can!
30. Write a children's book and sell it online
All you have to do is write a 50 -100 word children's book. Have someone from Fiverr going forward and then post the book to Amazon!
Many people are doing this already, and it is a great way to make a stable income without having to do anything besides writing the book in the first place! Easy peasy if you ask me!
31. Make and sell jewelry
If you have an eye for detail and enjoy making jewelry, you should try selling them at the feal markets in your community! You can start your own little story and get as creative as you want with your jewelry collection!
32. Sell your photography photos online
Suppose you love photography and believe that your photos are worth making money off of. In that case, you can sell your stock photos online to websites such as Shutter Stock who will pay you cash in exchange for the rights to your photos.
This is not only a great way to make money, but it is also a great way to continuously take photos and upgrade your skills through all your practicing.
33. Become a social media influencer
Becoming a child influencer online has been growing immensely in the last couple of years. If you are a charismatic person and love creating content for people, you should try becoming a social media influencer.
Post videos and other content on your social media accounts, interact with your audience, and grow your personal brand! Who knows, you might even get to be as big as Charlie D'Amelio!
Related: Best Vlogging Cameras with Flip Screen: Reviews and Buying Guide
34. Become a gaming streamer on twitch
So many young kids are becoming famous online for playing video games on the platform twitch. This is a great way to interact with people. You have a tremendous opportunity to make a lot of money if you end up going viral!
35. Sign up to be part of a focus group
A focus group is a type of research method that scientists use to collect data as part of their research goals. Researchers are always looking for people to participate in their research.
You can find local focus groups around your area by searching on Google. Just remember to be safe and ask your parents first before signing up for anything that is online.
You might even want to bring your parent with you if you do end up participating in the focus group just to be extra safe.
36. Enter a contest
Believe it or not, there are always different types of contests that are going on in your community, whether you know about them or not! You can even find competitions to enter online as well!
If you have a specific skill such as drawing or inventing something, you might just be the lucky winner!
37. Sell t-shirts online
If you have an eye for fashion and design, why not develop a couple t-shirt designs to sell online! You can put whatever you want on the t-shirts, and you might even sell out your collection!
38. Build an App
This one is for all my little geniuses out there! Suppose you are interested in coding and developing technology. Why not try creating an app to sell to Apple or Google?
You never know, your little idea may turn out to be one of the most popular apps in the app store one day!
Related: How to Make Money Programming From Home: 10+ Income Ideas for Coders
39. Review products
A lot of businesses will pay people to review their product or service online to an audience. If you have a lot of social media followers, it is definitely worth looking into doing brand reviews.
The nice thing about reviewing products is that businesses will usually pay for the product to be shipped to you to test for free. They will also pay you afterward once your attention has generated some sales at their store.
40. Look for odd jobs on Craigslist
A lot of the time, people will post odd jobs on Craigslist that they do not have the time or energy to do themselves.
If you want to make money as a kid, take a look online on the Craigslist website and see if any jobs there may interest you!
You may find something that is pretty cool and pays well! Just remember to always bring your parent along with you for safety precautions. It's still better to be safe than sorry.
41. Grow your own fruits and vegetables in your garden
If you want to make some extra money, why not grow some fruits and vegetables in your garden and then sell them at your local farmer's market! People love buying fresh produce from smaller local businesses!
You are sure to make some great money doing this job. Choose what kinds of fruits and vegetables you want to grow throughout each season so you can make money all year round!
Final Thoughts
And there you have it, kiddos! Different ways of how you can make money as a kid! This list is pretty extensive, and there is definitely something on there for everyone!
Just remember to be safe with some of the ones that I mentioned so you can stay safe at all times. You should also ask your parents' permission first before doing any of these jobs as well!
Making your own money is a part of growing up! With the right mindset and work ethic, you can begin making money right away! Good luck, my friends! Thanks for being here with me this week! Until next time kiddos! It's been an absolute blast.
Bye for now!
Read More: Ways to Make Money During Quarantine