How to Make Money Selling Photos of Yourself [Websites + Apps]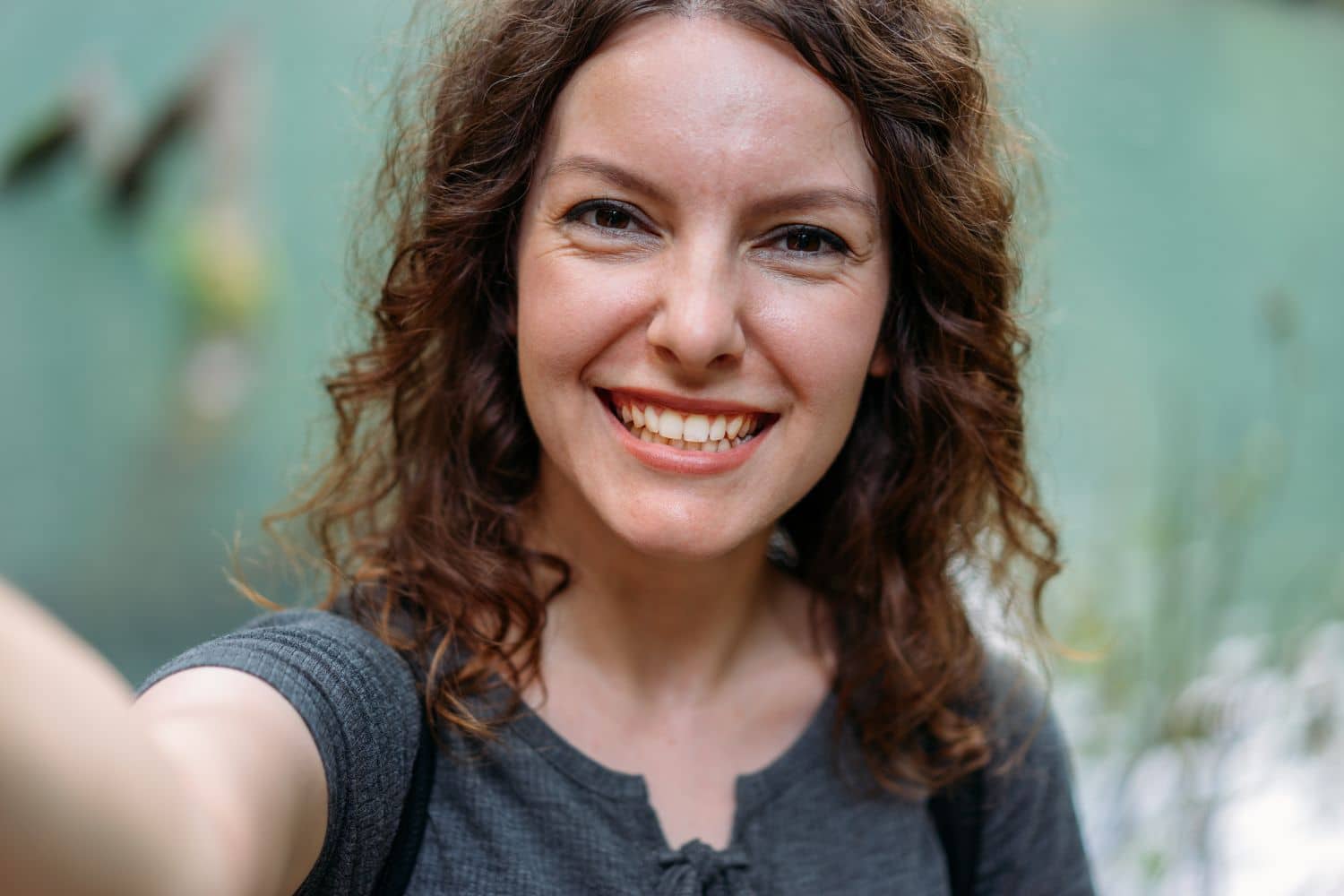 My friends, do you want to make some money selling photos of yourself online? Are you a photographer, or perhaps you think you are the next big social media influencer?
Hey, it's good to dream big! While you're on your way to stardom, why not make a little bit of extra cash on the side. And when I mean a little bit, I really mean A LOT. Does this sound like something you are interested in?
If you answered yes, then stick around because I will be letting you in on a couple little secrets that you may not have been aware of before! Let's get right into it! 
How to Make Money Selling Photos of Yourself 
Okay, friends, today, I will start us off by giving you some of the best websites that will pay you to sell photos of yourself to them. Then we are going to go into some tips and tricks so you can make the most out of your dollar, dollar bills opportunity.
Note: This post may contain affiliate links, which means if you buy from my link I might make a small commission. This does not affect the price you pay. See the full affiliate disclosure

 

here.
Sound good? Alrighty, let's do this. 
1. SmugMug 
First, on our list, we have SmugMug, which is arguably one of the most famous websites to sell stock photos of yourself online today.
All you have to do is sign up with an account and then set up your profile. The only downside to this website is that you have to pay to be on it.
They have three different payment plans: Basic, Power, and Pro. While this is one of the best websites to sell photos of yourself online, you will have to weigh the choice of paying for a membership with them to make money.
Additionally, the website does take 15% of your earnings, which is not bad compared to other sites! 
2. Shutterstock 
Next on our list, we have the excellent old Shutterstock. If you have ever tried to find non-copyrighted images, you have probably come across this website a couple of times before.
This is one of the OG platforms, and you can make up to relatively $120 PER PHOTO. Yes, that is correct. PER PHOTO PEOPLE. While there is the possibility to make that much, Shutterstock does take 60% of your earnings.
That being said, you don't need to pay for a membership. You can also make up to $200 per person you refer to them as well. So, all in all, this is not a bad little gig at all! 
3. GettyImages 
GettyImages is a classic. Genuinely iconic, if you will! All those celebrity photos you see online are from GettyImages.
However, the nice thing is that regular joes like you and me can also sell photos of ourselves on there. The more photos you sell to them, the more money that you get.
Their payment plans work in stages, so you have to provide them with more photos if you want to make money. Which isn't that terrible if you think about it. Just go outside and take fake paparazzi photos of yourself and your friends, and voila! 
4. PicFair 
PicFair is a good website to make money selling photos of yourself because, unlike other websites, you can actually choose the amount you want to charge people.
The best part about this as well is that the website only takes 20% of your commission, which is not bad at all compared to other websites! 
5. Crestock 
SEO fanatics, this one is for you! Crestock is another website that you can make money selling your photos on.
Yes, however, the website allows you to enter specific keywords to attract more people and buyers to your profile! How incredible is that? Seriously if you are an SEO pro then you should seriously be considering doing this!
The money you make is determined by a scale based on the total number of photos you have sold. You will typically get around 20% all the way up to 40% of the commission.
While this doesn't seem like a lot, the SEO keyword feature can be used to your advantage to attract more people to your profile! You just have to market yourself accordingly! 
6. Alamay 
Alamay is another excellent site if you are looking for ways to make money selling photos of yourself. With each photo, you post you can make relatively 50% to 70% of the commission, which is not too shabby if you ask me!
All payments are made through PayPal, so it will be easy to collect your money at the end of the day! 
7. Stylinity 
Fashionistas, this may be the perfect site for you! STYLINITY is an online platform and app with a community of different brands, consumers, and influencers on it!
So how do you make money you, may ask? Well, STYLINITY will pay you money to take photos of yourself wearing clothes that the company is partnered with.
Each image you take, and post, will have the link to each individual item that you are wearing so people on the app can find wear to purchase the clothes for themselves! How fun is that! 
Apps You Can Use To Sell Your Photos 
Let's now take a look at some apps that you can use to sell pictures! 
1. Pay Your Selfie 
Selfie kings and queens, I have the perfect app for you! This is one of the most well-known photo apps that will pay you to take photos of yourself. That being said, you will only be making around $.20 to $1.00 per photo.
However, if you got a couple of hours on your hand, you might as well try it out! What do you have to lose?
The app will give you tasks or instructions on how to take yourself, and then once approved you get paid! It's really that simple! 
2. ScoopShot 
ScoopShot is very similar to Pay Your Selfie. However, instead of the app buying your photos, other people on the app who buy them means that you aren't guaranteed to make money.
That being said, they always hold cool contests on the apps, and you can make more money than the Pay Your Selfie app. So if you are interested, then try this one out! 
Tips & Tricks to Make Your Photos Look Better 
Okay, my friends, now that you have a couple of websites and apps that will help you make money by selling photos of yourself, let's now look at how to make your photos look POPPIN.
Take it from me, the selfie queen. I have a couple of tips and tricks up my sleeve. Pen and papers ready? 
Okay, let's get right into it! 
Do Your Hair and Makeup 
You guys, we have to be looking cute in the photos that we take. Therefore let's do up our makeup, style our hair and put on a cute outfit that makes you feel confident! 
Lighting is Key 
If you know, you know. Natural lighting is the key to taking good photos. Not only will it help illuminate your face, but it's also going to smooth out your skin and make you look incredible. 
Put on Some Music 
When you're taking selfies, make sure to put on some of your favorite music to pump yourself. It will also help loosen the tension and get you feeling confident.
The more confident you look in your selfies the more likely people will buy your photos, people! 
Make Sure You have a Good Camera 
Now you don't necessarily need to have a professional camera to take selfies, however, you should have a good phone camera at the very least.
You want to make sure that your photos come out as clear and high quality as possible and avoid grainy and blurry images at all costs. 
Set Up a Tri Pod If Possible 
The last thing that you are going to want to do is set up a tripod to hold your camera or your phone. If you can get one of those buttons that takes the photo for you without having to position your hand all weirdly then take advantage of this!
It's going to make your photos look more natural and you can also get up and move around to take pictures of your outfit if you need to without looking awkward. 
Final Thoughts 
And there you have it my friends, how to make money selling photos of yourself! All of the websites and apps have something different to offer, so choose one you like.
You can always sign up for a couple and see which site or app you do better on and then go from there. While I like the idea of making a lot on my photos, I don't know how I feel about having to pay a membership fee.
That being said, if you are taking a lot of photos and you are making that money back and more, then it will definitely be worth your time and money! 
If you have any more suggestions of goods sites that will help you make money selling your photos, then leave a comment down below. I would love to hear what you guys think! Until next time my dudes –it's been a slice!
Read More: 20 Low-Stress Jobs for People With Anxiety