How to Make Money Without a Job in 2023 (25+ Legit Ways)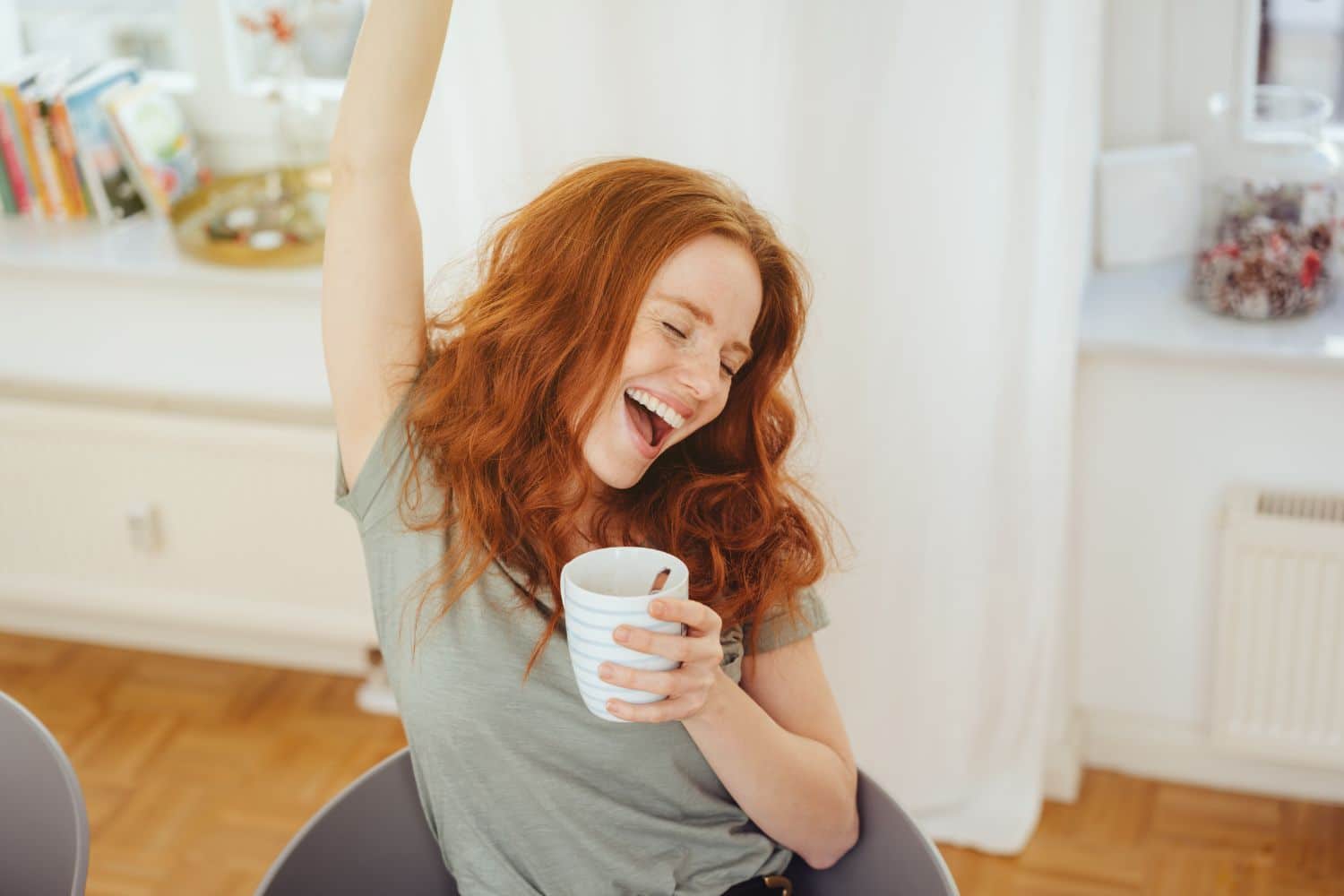 I think we can all agree that this year has absolutely been nothing like what we were expecting. 
And I'll be the first to say it, between the lockdowns, restrictions, and layoffs, it really got me thinking about how to make money without a job in 2023. 
With that being said, I think if there's anything we can learn from this year, it's that there are many other ways to make money and earn a stable income without committing to a 9-5 job. 
Lucky for you, I've done my research and compiled an extensive list of how to make money without a job, so you don't have to (you're welcome). 
Note: This post may contain affiliate links, which means if you buy from my link I might make a small commission. This does not affect the price you pay. See the full affiliate disclosure

 

here.
Let's begin, shall we! 
1. Start A Blog 
Starting a blog is one of the best ways to make money without a job these days. 
Although the money won't flow to you overnight, it is definitely something to invest in for the long term. Blogging is a great way to attract business opportunities. 
How so, you might ask? 
Well, if your site has lots of monthly viewers, brands will, without a doubt, approach you to become brand ambassadors for their products and services. B
logging is also a fantastic way to promote your own products and build an online brand. 
Believe it or not, some of the world's top bloggers are making at least $40,000 a month just by blogging. This job is seriously legit, I promise
Take a look at this blogger named Abby Lawson. She runs a popular lifestyle blog titled, Just a Girl and Her Blog and as far back as December of 2016, was making at least $41,000 a month.
I love Abby's blog because she maintains a transparent relationship with her followers and posts a monthly blog income report that allows people to see what she is making with no questions. 
And if you think that's impressive, you'd be shocked to know that Tim Skyes, a former penny stock trader who now blogs about marketing, makes a whopping $1,000,000 a month. 
Am I dreaming? I must be dreaming! 
If those numbers alone are beginning to pique your interest in the world of blogging, then let me tell you about this fantastic blogging platform called BlueHost. 
For as low as $3.95 a month, BlueHost offers its users excellent premium features such as a free domain, free SSL certificates, hassle-free WordPress installation, and 24/7 support.
Users are also able to get access to marketing services and paid ad credits to boost viewership. 
BlueHost also offers new users a 30-day money-back guarantee that many blogging platforms don't provide. I think it is fantastic if you're not entirely sold on blogging initially.  
Suppose you're genuinely passionate about a specific subject and are ready to become an authority in your niche. In that case, you're one click away from making your long-term dreams of success a reality with BlueHost.
2. Take Online Surveys 
You're probably sitting here, reading this and thinking, "yup, she's lost it. There's no way you can make actual money taking online surveys." 
And look, you're totally right. Taking online surveys isn't going to earn you a steady income. 
However, dedicate a couple of hours a week to sites. You can absolutely make an extra $50 – $100 a month to put towards your groceries (or those cute boots you've had in your online shopping cart for the last couple of weeks). 
Here are three online survey websites you can check out. Trust me, they're legit! 
1. Swagbucks 
Swagbucks is a free online platform that offers its users digital rewards and cashback options. Brands and market research companies worldwide are continually searching for people to provide opinions on products and services. 
Once the survey is complete, Swagbucks pays its users $0.05 to $2.50. Although this doesn't seem like a lot of money, each survey takes around 5 to 10 minutes of your time. 
However, there are surveys on the website that pay approximately $25 – $35. 
The only catch to this is that not everyone can qualify as market researchers are often searching for users who match a specific demographic. 
2. InboxDollar 
InboxDollar is very similar to Swagbucks; however, users are also offered the option of watching video snippets and reading emails created by marketing companies. 
Users can earn anywhere from $0.50 to $5.00 for 3 to 25 minutes of their time. One of the things I love about Inbox is that it gives you a $5.00 incentive just for signing up. 
Another great feature of this platform is that you can earn cashback when you shop online (getting paid to shop, say no more) and get free samples and discounts from well-known brands!
3. SurveyJunkie 
SurveyJunkie is another excellent platform for making quick and easy money. This website offers users the option to share their choice in surveys and focus groups and share their digital browsing behaviors in exchange for rewards such as Amazon, iTunes, pre-paid visas, and bank transfers.
I recommend this website over the others as the pay is significantly higher, with some surveys paying people $75.00! Count me in. 
Read More: 15 Easy Ways To Make $10 a Day Online [Legit]
3. Become a Social Media Manager 
This job option should come as no surprise to you –social media practically runs the show these days! 
If you're a creative person, this job is for you. Social media managers are in charge of representing businesses across all social media platforms as the brand's voice. 
What's nice about this job position is that brands are continually looking for people to run their social media accounts. 
Plus, there are always job postings online. Not to mention that this is a great way to market yourself to lead you to work with some prestigious brands! 
Another significant aspect of this job is that you can learn everything you need to know about running social media effectively within a couple of hours online. 
I recommend you use the website Social Money Business. They offer free online webinars to teach you everything you need to know about social media management within a matter of hours, no payment required. 
Seriously though, who doesn't love free things! 
4. Rent Your Car with HyreCar
Do you want to make an extra $8,000 to $12,000 a year just by renting your car to a carsharing service? It seriously sounds too good to be true. 
But trust me, this is one of the best ways to make a passive income –especially if you're someone who doesn't rely on their car 7 days a week! 
HyreCar is an app-based carsharing platform that allows car owners to post their vehicles for rent to Uber and Lyft drivers whenever they want. 
It's as simple as that, my friends. Why not make extra cash when you've sat at home all day! 
I love HyreCar because they connect you with reliable drivers and allow you to customize your own protection plan with no strings attached. 
The app also lets you choose your own rental schedule and offers long term rental plans just in case you want to make extra cash when you're out of the country vacationing on a tropical beach! 
5. Become A Virtual Assistant
Are you a well-organized person who can follow simple directions? 
If you answered yes, then why not become a virtual assistant? 
You'd be surprised at how much people are willing to pay others to do simple administrative tasks! 
Reply to emails, set up meetings, and keep someone else's calendar up to date. It's really that easy! 
The best part of being a virtual assistant, you may ask – that it's virtual, meaning you can make money in your pajamas from the comfort of your own bed. Sign me up!
Check out these 13 best work at home jobs to get more ideas.
6. Make Money Writing for Cash
If you're anything like I am, writing comes easy to you. So why not get paid to do something you love! 
Websites such as Fiverr and Upwork are great platforms that allow you to choose your schedule and work from anywhere you, please. 
They also allow you to choose your own rates and what kind of writing gigs you want to do. 
And depending on how much experience you have you can wrack in that cash while you're cozied up in your bed.
7. Affiliate Marketing
What if I told you, you could make money in your sleep–would you believe me? 
Seriously, Affiliate marketing is how to make money without a job in 2022. Affiliates earn a commission for marketing other people's products or services. 
By simply putting a link in your bio and promoting a product you love on social media, you can begin to make some serious cash no matter what time of day it is.
8. Become a Beta Tester
Do you love technology? Do you want to try the latest products in the tech industry before they drop on the market? 
Then becoming a Beta tester is the job for you! 
Before products are released to the public, beta testers evaluate the unfinished work one final time to ensure its practicality and reliability in a real environment setting. 
The best part about becoming a beta tester is that there is no previous experience required, and you can sign up for free!
Here are a few places to begin your beta testing career::
9. Become a Transcriptionist
Suppose you're efficient with a keyboard and have a robust set of grammar and spelling skills. 
In that case, you should definitely look into becoming a transcriptionist. Although the work can be tedious, you can pick your own hours and work from wherever you want. 
This is seriously one of the best ways of how to make money without a job these days. Transcribe videos, audios, and more while making substantial money –count me in!
10. Sell Vintage Clothing Online
Fashionistas, did you really think I would forget about you? I could never. This one for you! 
If you love to thrift clothes and have an eye for all things fashion, then selling vintage clothing online might just be what you've been searching for. 
You never know what fantastic clothing you can discover at your local thrift shop.
Websites such as Depop allow users to post clothing items for free. You choose the price and sell as many items as you want.
11. Become a Ghost Shopper
And you thought I was going to leave you with just one option of how to make without a job. 
Come on, my fashion-forward friends. 
You should know by now that I don't disappoint! Have you ever heard of ghost shopping? If you haven't, then you've been missing out on this sweet gig. 
Ghost shopping is an online service that people seek out when they're low on time but have money to spend. 
Trust me, if I could get paid to shop daily, I totally would. But then what would you guys do without me!  
12. Work as a Translator
Calling all my bilingual individuals! It's time to take advantage of this opportunity to make money! 
There is a massive demand for people who can translate documents, audios, and other media forms. If you can speak another language fluently, this the job for you!
You can also consider becoming an online tutor and teach students from around the globe.
13. Sell on Etsy
If I was even remotely half as crafty as the people reading this, you better believe that I would be selling Etsy products! 
If you love to create art, why not sell your products to people who would appreciate them! 
The options are endless with this gig. Sell anything from custom t-shirts to stickers. 
I bet you'd surprise yourself at how much money you could make.
14. Start a Dropshipping Website
One of the reasons why I love the idea of dropshipping is because of its low-risk business model. 
Not to mention that it can literally take you as little as 30 minutes to set up a primary shop on Shopify and Oberlo.
That being said, some market research is required in the beginning before you set up anything online.
Take this free Dropshipping course from Oberlo to help you get started.
It's essential to find a niche product that you know is going to sell. 
I suggest you spend some money on Facebook and Pinterest ads (no more than $50). After that, just sit back and relax as your sales roll in.
15. Become an Online Tutor
I've said it once, I'll repeat it: tutors make big money! Students are always looking for extra help with their homework. 
You might as well get paid to do a nice thing for younger students! 
This job offers flexible hours and a high paying wage. So, what's stopping you?
Check out my list of 11 best online tutoring jobs that pay up to $30 per hour.
16. Bake for Others During the Holiday
If you love baking and have an eye for detail, why not bake for other people during the holidays? 
You'd be surprised at how many people are in search of some quality homemade baked goods without having to do the work themselves (me included).
Bakers can make a steady income, and the best part is that you can use your own kitchen. 
No need to rent out space! Just make sure not to overeat the batter.
17. Meal Prep for Others
While we're still on the subject of food, if you can make a mean meal without burning any of the ingredients, you may have just landed the sweetest gig of all. 
People love it when they don't have to cook. And many people who are busy and have the money will find someone else to make their meals for them.
Again, you can use your own kitchen and charge a reasonable price for your services.
18. Become A Dog Walker
Believe it, or not some people just don't have a lot of time to dedicate to their four-legged friends, which is the perfect scenario for you if you have a passion for animals. 
Trust me when I say that people will pay other big bucks just to walk their dogs for 30 minutes every day.
Not to mention that the best part of this gig is that you can walk multiple dogs at once, which means more cash in your wallet every hour than what a 9-5 could offer you any day!
19. Sell Your Used Books 
If you're an avid reader but don't have enough space on your already overcrowded bookshelf, then you should defiantly look into selling your books on Cash4Books. 
Simply type in the book's ISBN number. The site will instantly let you know if your book is something they would purchase. 
I like this website because you get paid immediately, and they cover the shipping for you! You can also sell your old college textbooks to them!
20. Rent Out your Space to Airbnb  
If you like to travel a lot and aren't home a lot of the time, then why not rent out your space on Airbnb! 
Depending on your home's location and the amenities that you offer, you can charge anywhere from $50 – $500 a night!
On the flip side, if you don't have a place you can rent out, you can always work as a neighbor co-host with Airbnb. 
This allows you to act as a concierge for people around you who are renting out their place but don't have the time to communicate with the guests.
21. Rent Out Your Parking Spot
Do you live downtown where parking spaces are a hot commodity? 
Do you possibly own a parking spot but not a car? 
If you answered yes, then we have a winner! 
You can make some serious bank just by renting out your parking space to a neighbor in your building who has more than one car every month.
22. Sell Stock Photos
Calling all my photographers! 
If you've ever tried to buy a stock photo for a project, you'll know that these things don't come cheap! 
Not to mention that there is and will always be a high demand for stock photos on the internet. 
Photo websites such as Shutterstock and iStock allow you to sign up for free and start making money instantly.
23. Become a Ride-Share Driver
Did you know that Uber and Lyft drivers are making serious bank? 
If you're over the age of 21 and have a clean driving record, you should defiantly look into this! Drivers can earn anywhere between $25-$30 an hour, plus tips. 
You can pick your days and hours, and who knows, maybe one day you pick up a famous celebrity and hit it off (a girl can dream, okay.)
24. Invest in Mutual Funds
Look, I'm not saying for you to go and live out your Wolf of Wallstreet fantasies. 
All I'm saying is that if you have some money to invest in mutual funds, then this is a great way to get consistent money returns throughout the year without lifting a finger.
25. Make Money Posting on Forums
This one is one of my favorites. Start-up websites will pay you to post quality content on their forums to promote and increase their web traffic. 
Although the posting doesn't spend a lot, add this in with another gig or two from the list and watch as the money begins to flow into your bank account!
26. Mow Lawns
Simply put, people are lazy, which is why this is the perfect job for the summertime! 
If you're willing to bear the heat and work a physical job, then this is perfect for you. Most households pay in cash, and you might even get a glass of lemonade if you're lucky.
27. Participate in Clinical Trials
Universities and hospitals are continually searching for people to participate in their research studies in exchange for payment. 
And a lot of studies will pay you pretty well depending on what is being researched. 
Just make sure to do your research and know precisely what you're getting yourself into before you sign the release forms (seriously!)
Final Thoughts
Congratulations, you made it to the end! 
Hopefully, by now, you've found at least a couple of jobs that have piqued your interest. And remember, don't get discouraged because a 9-5 job isn't what you want to do to make money anymore. 
If you should learn anything after this, it's that people can make money without having to work in a traditional job setting.