How to Sell Water and Make Money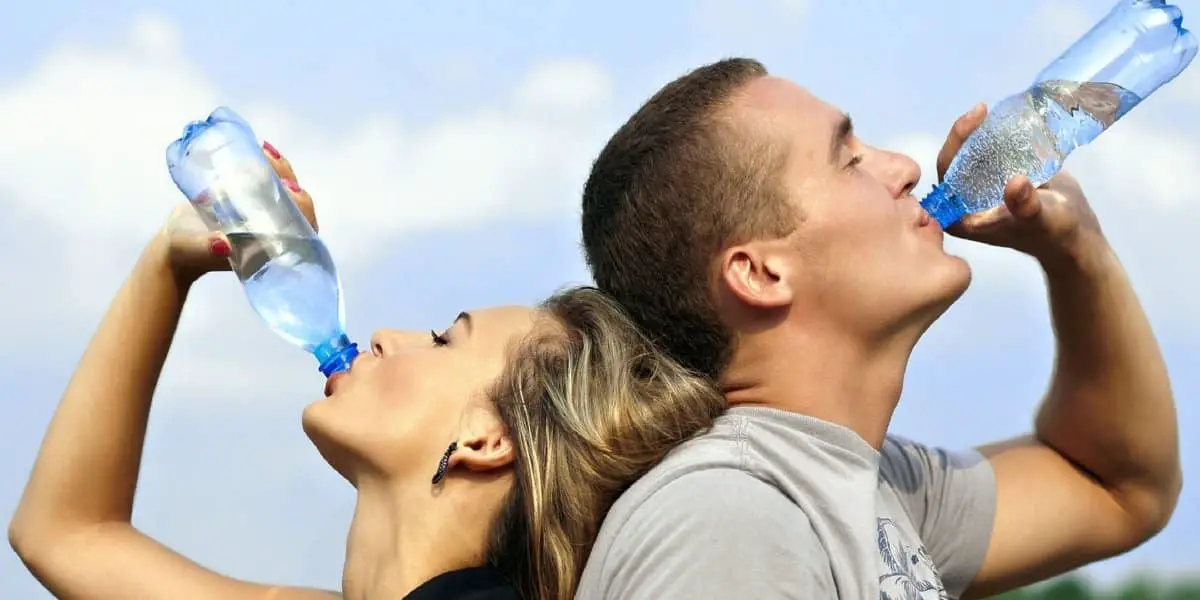 Nothing beats an ice-cold water when the sun is beating down and the heat is getting to you. 
You can make money selling water to thirsty people because the demand is perpetual. It's not a fad because water is essential for life. Best of all, there is a healthy profit margin on bottled water.
Selling water as a side hustle doesn't cost much money to start. Better yet? It can put quick cash in your hands. Here's how to make money selling water.
Where to sell water
You'll have to go to the customers with a water sales business. Ideally, you want to go out on hot days when people are most likely to feel dehydrated. Convenience is the justification for your profits, so find a place where they will need water the most:
Note: This post may contain affiliate links, which means if you buy from my link I might make a small commission. This does not affect the price you pay. See the full affiliate disclosure

 

here.
Single-day, multi-day and weekend events (find in local the newspaper, Facebook and Craigslist)
Festivals, parades and food truck rodeos
Parks where people are picnicking, playing sports or using the playground
Busy streets and intersections (might need a permit)
Rec centers, sports arenas and professional sporting events
Beach and pool areas
Concerts
Parties
Schools
Get Permission or Permits Required By Your Local Government
Depending on where you sell, you might need permission or a business permit. For example, you are very visible if you sell water at a busy intersection on a hot day. Your city might require a permit for that. 
On the other hand, if you go to a private event, you might not need one.
Buy your product and supplies
To get started making money selling water, you'll need to buy some water to resell and a few other supplies to help keep it cool.
Water
Look for coupons for large packs of bottled water, shop discount retailers like Walmart, or join a warehouse club like Sam's Club or Costco. 
You can buy three or four packs to get started. Walmart sells Great Value 40-pack bottled water for about $5.40 (14 cents per bottle) and Target has 24-packs for $3.60 (15 cents per bottle).
Once you're making more money, consider buying in bulk. Buying bottled water in bulk can reduce your cost and increase your profits. For example, Sam's Club 80-packs are $9.36 (12 cents per bottle) and Costco 40-packs run $4.29 (11 cents per bottle).
Cooler
Next, you'll need a place to store the water and keep it cold. If you don't have one on hand, you'll need to buy one. Walmart has a 120-quart cooler for $84. You can also look for used coolers on Facebook and Craigslist to save money.
Ice
Add ice to the cooler the morning you plan to sell water. If you have an ice maker at home, you can use that to cut down on costs. 
Alternatively, a 10-pound bag of ice runs between $5 to $10, depending on where you get it. 
Signs
Make a sign to put in front of your cooler. Some cardboard and a marker will do the trick.
If you set up in one place for a while, consider investing in a sandwich board. Then, you can write custom messages and put the price of water on it.
Upsells
If you are selling water somewhere a little more casual, consider selling aluminum water bottles along with the water. Offer free bottled water if they buy an upgraded bottle from you. Make sure to get a good profit margin from the aluminum bottle.
Reusable bottles on Amazon cost about $3.50 each. If you sell them for $10 or $15 each, you'll see your profits soar. 
Set up shop
Now that you have your supplies and a spot picked out to sell, it's time to set up your water stand.
The night before, chill or freeze as many water bottles as possible. Then, they will stay cold longer and won't melt the cooler ice as quickly.
Decide how much you're going to ask for your water. You might charge $1 or $2 each. It will depend on your customers and where you sell it. 
On the street, $1 is probably better, but you could probably get $1.50 or $2 at a sporting event.
Track profits and expenses
Find out how much money you make by tracking your return on investment (ROI) with a spreadsheet. 
You don't need anything fancy. Just enter a column for the date, supplier (e.g., where you buy supplies, the location you set up shop, how much you spent and how much you made that day. 
If you plan to do this more than a few times, consider opening a separate bank account to keep your water business income and side hustle expenses separate from your personal money.
Ready to sell water for cash?
Selling water is one of the most straightforward businesses you can start, and best of all, you can get this side hustle up and running with very little money and time upfront.
Track all of your money, income and expenses, and reinvest in your business by buying more inventory (water). It's an excellent way to earn cash on the side!