20 Low-Stress Jobs for People With Anxiety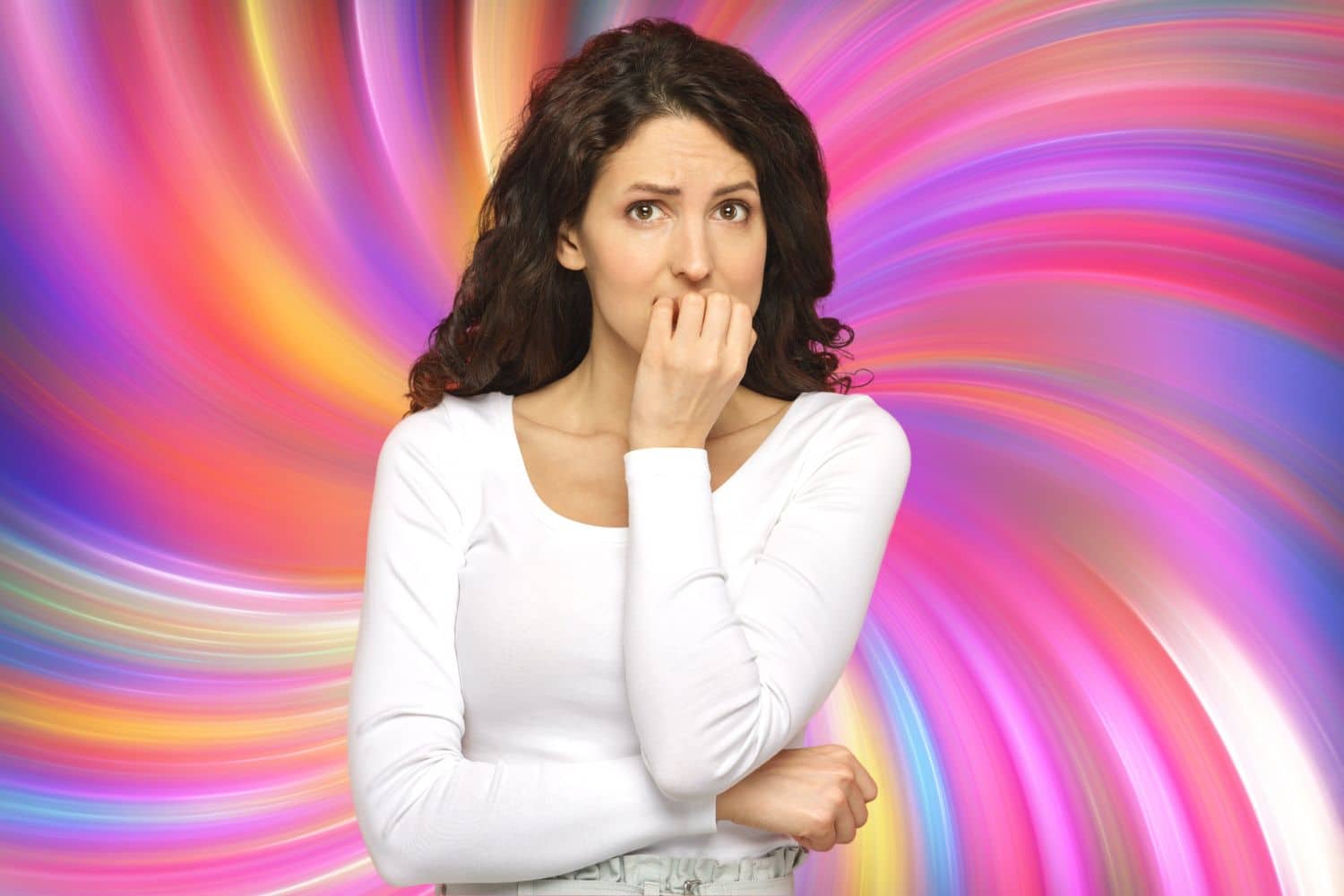 Hello, people of the internet! Welcome to another blog where we talk all about money. Thank you for joining us! Today, we are going to be talking all about jobs for people with anxiety.
We all have to make a living somehow, so we must still be able to pay our bills even if we're dealing with anxiety and other mental health conditions.
 If you are dealing with anxiety and are looking for jobs to work on the side, stick around and join the conversation! Here are some of the best jobs for people with Anxiety! Let's get right into it! 
What is Anxiety? 
Before we get into some jobs for people with anxiety, let's talk about what anxiety is rapid so that we are all on the same page.
Note: This post may contain affiliate links, which means if you buy from my link I might make a small commission. This does not affect the price you pay. See the full affiliate disclosure

 

here.
Everyone experiences anxiety in their life daily. It's a natural human response that we all experience day to day that usually subsides. 
However, people with anxiety deal with an overwhelming amount of worry and nervousness during the day that often causes them to be unable to complete their day to day tasks and responsibilities. 
Top Jobs for People With Anxiety 
Now that we understand what anxiety is let's look at what kind of jobs would be suitable for people with anxiety. 
1. Graphic Designer 
One of the best jobs for people with anxiety is a graphic designer. Art can be very therapeutic for a lot of people. And what a better way to make money if you have anxiety than to design logos and other graphics types.
This is a great way to work at your own pace, but it can also help people with anxiety relax and focus on one task instead of having to do multiple tasks at a time. 
This, in turn, is going to help people stress less and feel comfortable in their environment. The nice thing about a graphic designer is that you can work for yourself at home if you choose to and be a freelance! 
2. Librarian or Book Store Keeper 
Becoming a librarian or bookstore keeper is another fantastic job for people who have anxiety –especially if you love books as much as I do! Libraries and bookstores are typically tranquil places with rarely any stressful job components.
So, this would be the perfect job for someone looking to spend their time looking at books all day and helping people find a book they will love!
The conversations are typically brief, and you will most likely be doing self-directed work all day! It's the perfect scenario! 
3. Pet CareTaker 
There is nothing more loveable and relaxing than hanging out with pets all day! Seriously you guys, one minute with cute little pets, and you can begin to feel better in no time!
If you are looking to avoid people at all costs, but love animals, then this is definitely the job for you! You can work at a daycare for pets or even be a dog walker or sitter! 
The point is, you'll be making money hanging out with pets all day and not having to worry about any deadlines! It seems too good to be accurate, but it's not! 
4. Writer 
Suppose you are the type of person who doesn't know how to express how they feel when it comes to their anxiety but has a way of writing and captivating others with their words. In that case, becoming a writer may be the perfect job for you!
As a freelance writer, you have the ability to make your own hours and work from home! 
While you will have deadlines here and there from the people you work for, you can choose how many projects you take at a time and are in control of your workload.
This helps people who have anxiety as they can work at their own pace without feeling the pressure from others. 
5. Start An Etsy 
If you are artistic and have anxiety but are still trying to make money, why not try starting an Etsy shop? Etsy is a fantastic platform for people to sell their art and goods that they make and sell them to people from around the world. 
You can make anything from a sticker to sweaters to keychains –the options are really endless!
You get to work from home, and you are your boss at the end of the day! Some so many people make it big on the platform! You could be the next! 
6. Plant Nursery Worker 
People who love plants and greenery but do not particularly enjoy being around others will love working at a nursery! You will spend most of your time looking after the plants, ensuring they are fed and watered at your own pace.
Most of the work will be self-directed, and you won't have to interact with a lot of people throughout the day. 
This is a fantastic option for people who experience social anxiety. Does this sound like something that would interest you? 
7. Landscaper 
Landscaping is a fantastic job for people who have anxiety because most of the work is very self-directed. You will get to spend most of your time outside instead of locked away in an office all day!
Landscaping is also a great way to get creative, and there are typically no deadlines that you will have to follow. 
There is also very minimal contact with other people besides the small team of people you work with. 
8. Fitness Trainer 
One of the best ways to deal with symptoms of anxiety is to exercise! So why not become a fitness trainer and help others reach their fitness goals? 
Not only will you be able to work out whenever you want throughout the day, but you also only be working with a select group of people and clients that you can get to know and feel comfortable with. 
9. Yoga Instructor 
Yoga is also another fantastic way to reduce anxiety and practice mindfulness. If you are someone who deals with anxiety, teaching yoga may be the perfect job for you! 
Not only will you be able to teach a small group of people each day, but you will also actively be doing yoga to help reduce your anxiety, which can be helpful for you as well. 
10. Massage Therapist 
One of the reasons why massage therapy would be a fantastic job option for people to do if they have anxiety is because they typically work in very relaxing and quiet environments. The job of a massage therapist is to reduce the stress in others. 
Therefore, by working in a peaceful environment, it can also help bring your own anxiety down as well. What do you think? Does this sound like a job for you?
11. Photographer 
Whether you would like to photograph people or the environment, becoming a photographer is a fantastic way to create art, make money and reduce your anxiety.
The nice thing about being a photographer is that you do not have to work for anyone. You can choose your own hours and how many clients/projects you want to take on! 
Related: How to Make Money Selling Photos of Yourself [Websites + Apps]
12. Florist 
Another fantastic way for people with anxiety to make money is to become a florist. This job is pretty self-directed as well, so you will not have to worry about any significant deadlines throughout the day unless you are working on a large event. 
You can start your own shop or work for someone else. Becoming a florist is a great way for people to express themselves and reduce their anxiety. 
13. Rideshare Driver 
If you are looking for something that is relaxed and makes good money, then why not drive for a ride-sharing company such as Uber or Lyft?
Not only do you get to choose your own hours, but you are also guaranteed to make at least $25 per hour, depending on where you drive! Driving for some people is a great way to reduce stress. 
You also don't need to talk with people that much when you drive them besides a hello or goodbye if you choose! 
14. Transcriptionist 
Becoming a transcriptionist is another fantastic job for people with anxiety because not only do you get to work from home, but you also don't need to speak to anyone directly. 
Transcriptionists are a very high in demand job these days. You can transcribe with a company online or find jobs freelancing by yourself!
15. Virtual Assistant 
Virtual assistant jobs are a great way for people to work from home and limit their time speaking to people. Virtual assistant jobs require you to work on various tasks here and there. 
However, you can choose how many jobs you wish to take at a time so that you can reduce your stress level. 
16. Blogging 
Blogging is another fantastic job for people to make money when they have anxiety. Blogging is a great platform to write about how you are feeling and the things you are passionate about.
You can even talk about your anxiety on your blog and help other people with the disorder overcome their symptoms as well!
If you are looking for a long-term gig, and are willing to put the work in, then you should definitely try starting a blog! 
Related: How Long Does It Take to Make Money Blogging?
17. Housekeeping 
If you are looking for a job that pays well, is self-directed, and has very little stress involved, it is housekeeping. The job itself requires minimal stressful tasks, and you can work as much as you would like. You can either work with a company or by yourself. 
I don't know about you, but when I'm feeling anxious, I sometimes end up cleaning! It's a great way to reduce stress, and it makes you feel accomplished at the end of the day. 
18. Programmer 
Programming is another excellent job that people with anxiety may enjoy doing. They typically spend hours throughout the day writing code and speaking to their team members here and there. 
However, you are generally focused on the projects you have been assigned and do not have to worry much about interacting with others if you don't want to. 
Related: How to Make Money Programming From Home: 10+ Income Ideas for Coders
19. Counselor 
Sometimes when people are experiencing mental health problems, they are able to understand what it is like to deal with the symptoms of their conditions.
This is why becoming a mental health therapist or counselor may be an excellent option for people to pursue if they have anxiety. 
Not only will you be able to provide your own perspective of having anxiety to your clients, but it will also feel great being able to help people who have mental health problems as well. 
20. Child Care Taker 
Little children have a way of bringing out the best in people when they feel stressed and anxious. If you are dealing with anxiety and love kids, why not become a child caretaker?
People are always looking for people to take care of their children when they are at work, so may not make this your career and hang out with kiddos all day? 
Sometimes hanging out with kids is easier than it is hanging out with real adults! Trust me; I have been there! 
Final Thoughts 
As you can see, there are so many options for people who are experiencing anxiety to find employment and make money! Anxiety is one of the most common mental health disorders globally.
If you are experiencing mental health, you should know that you are not alone! Let me know in the comments what jobs you think would be best for you? 
You can also drop a comment if you have any other job suggestions for people who have anxiety as well! And that is it for today, folks! I hope you have found at least a couple of jobs that are interesting to you! As always, it's been an absolute pleasure! 
Until next time my dudes! Happy money making! 
Read More: 20+ Best Jobs That Help People and Pay Well