20+ Best Jobs That Help People and Pay Well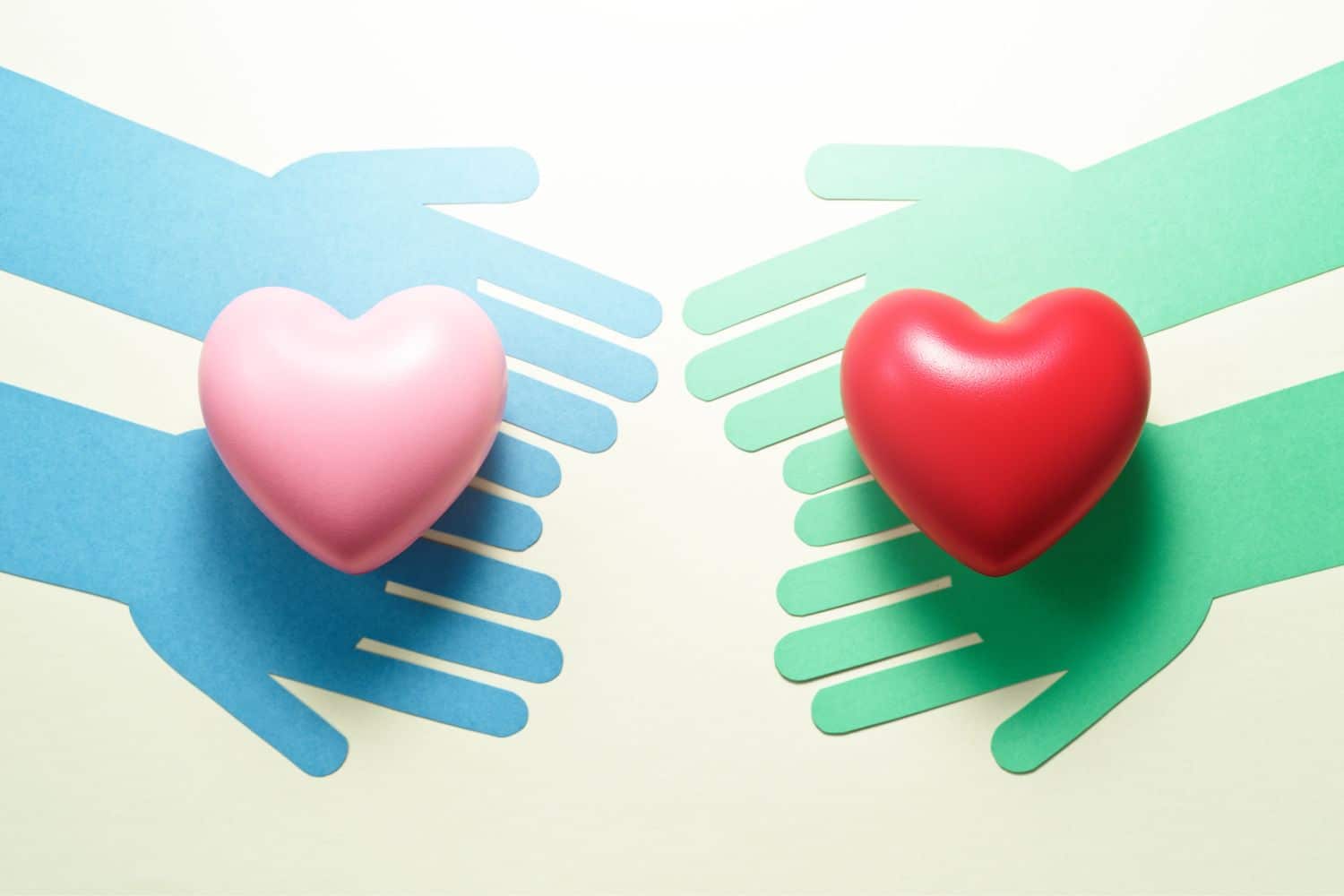 People on the internet – I don't know about you, but helping people makes me feel good! Seriously, there is nothing better in this world than doing things for others! It's also nice to make money! We all have to make a living somehow! 
So, if you are someone who loves to help other people and who would mind making money while doing so, you have come to the right place because today we will be talking about jobs that help people and pay well. 
Double win if you ask me! Now, before I go out on a tangent like usual, let's get right into it! 
20+ Jobs That Help People and Pay Well
1. Police Officer 
First, on our list of jobs that help people and pay well, we have a police officer. The number one job of a police officer is to keep people safe around their neighborhood and help people in need! 
Note: This post may contain affiliate links, which means if you buy from my link I might make a small commission. This does not affect the price you pay. See the full affiliate disclosure

 

here.
Although there is a risk to this job, it is an excellent job if you want to help other people out when they are in need. 
Additionally, because you are working a government job, depending on where you live, you are most likely going to be paid very well for your service, which is an added bonus if you ask me! 
2. 911 Dispatcher 
Emergency dispatchers are there to provide people who are in need during an emergency to give them hope.
When you are a 911 dispatcher, you are the first point of contact for people who need help, so your job is so important. This job can be very emotional and high-stress-related. 
However, if you are looking for a job that helps people when they are in need and pays well, this is the job for you! 
3. Paramedic 
Again, one of the excellent jobs for people looking to help people and pay well or make a decent wage is paramedics.
Paramedics are highly trained in doing first aid and being the first responders on an accident scene. Their job is to take care of someone who is having a medical crisis to the hospital to receive care from a doctor. 
Being a paramedic is a great way to help people and be a helpful member of society for those who need your help. 
4. Firefighter 
I'm sure at least a couple people, when they were growing up, wanted to be a firefighter at least once! Why not keep that dream alive? Being a firefighter is an intense job that requires you to face danger and work well under pressure. 
However, being a firefighter also allows you to help people from a burning building and at the scene of an accident as well! Firefighters also make good money, which is an added bonus if you ask me!
5. Doctor 
As you can see, there is a bit of a trend here! But don't worry, we will cover more employment opportunities that are not health-related, I promise!
This one is pretty self-explanatory if you ask me! Doctors are one of the most influential people that can help people who are in need! 
They also make a killer wage! If you are willing to study your way through medical school and work well under pressure, why don't you become a doctor? 
6. Nurse 
And last on our list for medical-related professions is nursing! Nurses are critical in taking care of people, whether young or old. If you are looking for a job that helps people and pays you well, this is a job for you! 
Again, you just have to make sure you study hard enough to pass your nursing exam! Nurses are needed nowadays more than ever because of the pandemic.
So you should take advantage of this opportunity if you can! I promise you are going to feel extremely helpful helping people out! 
7. Speech Pathologist 
A speech pathologist is someone that helps people who have speaking disabilities such as a stutter. Their job is to assess the person and then develop a plan that will help them overcome their speech impediment. 
This is a great way to help people, and the job is very fulfilling! Not only do you get to help people out, but you are also able to create lasting relationships with the people you help, which is even better! 
8. Early Childhood Educator 
Seriously who wouldn't want to teach little kiddos their ABC's and 123's? Early childhood educators are responsible for helping young children develop in the earliest years of their life!
If you love kids and have a love for teaching, then this is a fantastic job for you! There is nothing more satisfying than helping little ones learn! 
I'm getting teary thinking about it already! Cuteness level x1000 if you ask me! You are also able to make a fair wage as a teacher as well! So don't miss out on this opportunity! 
9. Therapist 
Do your friends always tell you that you give good advice? Do you like helping people talk through their problems? Perhaps you would have a very successful career as a therapist!
The main goal is to help people talk about how they are feeling and then help them learn ways that they can deal with their mental health problems and life stressors. 
This is an excellent opportunity for people looking to help others and make a great wage doing so! 
10. Interpreter or Translator 
Interpreters and translators are a fantastic way for people to help others. In these job positions, you bridge the gap between languages, including sign language, so people can communicate with one another effortlessly. 
Whether it be working in a school, hospital or even with business people, interpreters and translators are a crucial part of our society and are very valuable! If you want to help, people communicate and collaborate, this is definitely the job for you! 
11. Social Worker 
A social worker is an integral part of helping children and families when they are in danger. Social workers' responsibility is to make sure that children are not being neglected or abused by their guardians. 
If you do find abuse instances, you must remove them from your home and put them into a safe environment. If you love children and are looking for a fulfilling career, then check this one out at your next career fair! 
12. Attorney 
Have you ever watched suits and thought, "wow, I could totally be the next Harvey Specter!" Then perhaps becoming a lawyer is the job for you! The position of an attorney is to prosecute people who are on trial for committing a crime. 
It is your job to prove beyond a reasonable doubt that the person is guilty. Although lawyers work long hours and deal with many difficult cases, you can help people and thier families out and this is one of the jobs that pay very well. 
13. Personal Trainer 
Fitness fanatics, this one's for you! Do you love to exercise and eat healthily? Do you want to help people achieve their fitness goals and live a healthier lifestyle? If you answered yes, then being a personal trainer may be the perfect career for you! 
Not only are you able to choose your own hours, but you can also have the satisfaction of helping people on their journey to being a better version of themselves. Your job is to encourage people when they feel like giving up and motivating them to keep fighting. 
Which, in my mind, is pretty cool if you ask me! 
14. Substance Abuse Counselor 
People who experience substance abuse issues often find it challenging to overcome their addiction. Therefore, a substance abuse counselor's job is to help people on their journey to recovery and live a sober lifestyle. 
Although this job is quite tricky, it is also rewarding to help people struggling with their addiction. It is a great paying job as well. 
15. Special Education Teacher 
Another fantastic job for people looking to feel fulfilled in their job positions and help others while doing so is becoming a special education teacher. These types of teachers work one on one with students who have learning and physical disabilities. 
These children require a lot of care; however, this job is a fantastic way to positively impact people's lives. 
16. Homeless Shelter Attendant 
If you are looking for a job that helps people who are less fortunate than you, working in a homeless shelter is a fantastic way to do so.
You can help serve food, help provide people with a safe space to live, and positively impact people's lives who may need a shoulder to lean on. 
17. Work For a Charity 
Working for a charity allows you to help people in your community and people from around the world. One of the great things about charities is that you can choose one that speaks to who you are as a person and begins helping out. 
It is also a great way to meet the people you end up helping and building connections with them that can last a lifetime. 
18. Work At a Food Bank 
Working at a food bank allows you to provide families who are less fortunate than you are with access to food that they need to feed their families and stay healthy.
When working at a food bank, you are not only helping less fortunate families, but you are also making a positive impact in your community to bring awareness to the social problems that are occurring in hopes to help more people out. 
19. After School Mentor 
If you love kids and want to help them stay out of trouble after school is over, why not become an after school mentor?
By keeping children and teenagers busy after school with sports, art, and music, they are less likely to get in trouble and participate in activities that could get them in trouble.
 By mentoring students younger than you, you can allow them to stay on the right track throughout school until they graduate and go to college. 
20. Career Counselor 
Trying to figure out what you want to do for the rest of your life when you are in your last year of high school is scary. Trust me, I have been there. We've all been there.
If you've been in that position where you felt like you could have more guidance when deciding which career to choose, why don't you become a career counselor? 
This job can be super fulfilling for people looking to help young adults figure out their strengths and what they have passions for.
Once you figure this out, you can help guide students to a career that they will love, instead of going into a job that they feel doesn't suit their interests properly! Does this sound like something that you would be interested in? 
21. Occupational Therapist 
Okay, I said I wasn't going to make any more health-related career choices, but I thought, hey, what the heck, what's one more going to do? So here we are.
An occupational therapist is a therapist who helps people overcome their injuries and rehabilitate after they have had an accident! 
You work with them through their physical therapy and watch them progress and get stronger, which is pretty cool if you ask me! 
Final Thoughts 
As you can see, there are so many incredible jobs available to people who want to help others and still make a decent wage. Helping others who are less fortunate than us and in their time of need is incredibly rewarding. 
Which is why if you are stuck wondering what kind of career you should pursue, why not try one of these on the list? I'm sure there's at least one or two on the list that piqued your interest!
Alrighty, my friends, on that note, thanks for stopping by! It's been a slice like usual. Bye for now! 
Read More: How to Live Without A Job and Still Pay The Bills (Possible?)