Top 17 Best Paid Focus Groups of 2023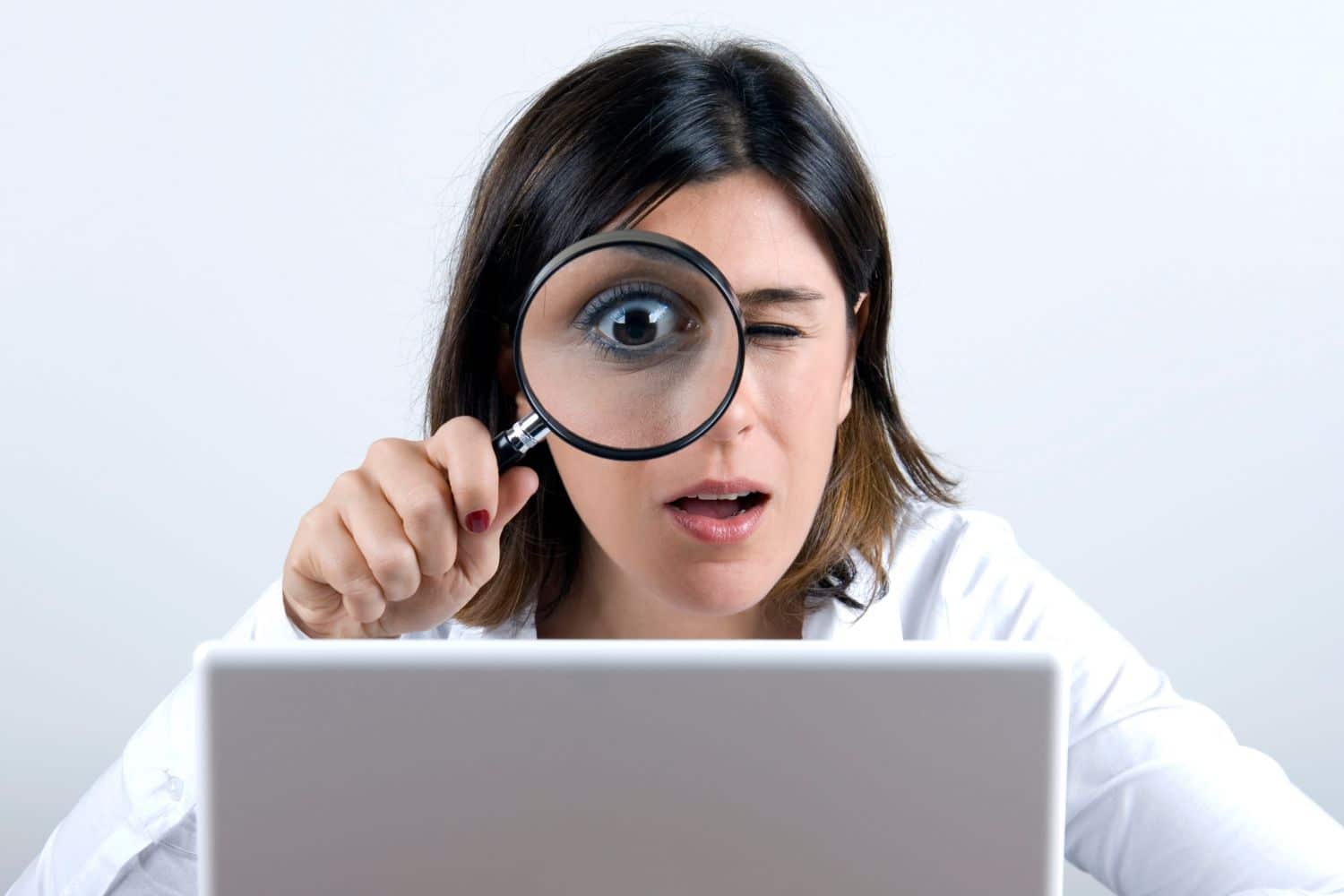 Did you ever imagine earning a few bucks while sitting on the comfy sofa on a lazy evening? Let's admit it pals: we all did it! But it's no longer an imagination all thanks to the paid focus group. 
For those of you newbies on this topic, a paid focus group generally consists of 6-7 people either online or in real discussing a certain topic. You get paid for the hours you spent discussing as this discussion helps brands to collect reviews and information about their products. 
Without wasting any more of your precious time, let's get earning, people! Keep scrolling downwards to find the perfect paid focus group for you today!
List of 17 Best Paid Focus Groups 
Before diving into this list, I would like to inform you that you can sign in to most of these paid focus groups for free! So why not try out your luck in all of them. Champs! 
Note: This post may contain affiliate links, which means if you buy from my link I might make a small commission. This does not affect the price you pay. See the full affiliate disclosure

 

here.
1. Survey Junkie
Standing on top of our list is Survey Junkie which offers you to sign in for free. Now, what's it about? Well, it typically provides you with surveys to complete. They pay up to a couple of bucks for each survey. 
Normally surveys take up only about a few minutes so you can easily get the money for your next cheat day Starbucks drink in a blink of an eye! 
If you are into more money, then why not go for the online focus groups that they arrange once a month. It can also be conducted through the phone or through a one-person-to-person conversation. 
However, they do require you to answer some pre-qualification questions which will determine whether you are selected or not. These usually pay you around $150 which is appealing enough to keep a regular eye on their site for such surveys. Honestly, I wouldn't miss the chance if I were you!
2. Respondent
This is a worldwide-based research group. They are known to provide numerous paid focus groups online. So no matter where you belong, there's always a chance for you here.
For an hour of the focus group, you can earn up to $250! That's a heck ton of money if you ask me. You just need to sign in on your account and paprika! You get to earn about $140 per hour on average. 
On a side note, they do take 5% of what you earn but the bucks they offer are definitely worth it! After signing up they will show you the available options for you, unlike the other ones which send emails to tell you if you are fit or not! No space for extra formalities. 
3. Recruit and Field
Another one of our online-based focus groups. They do take them in real life sometimes. 
Recruit and Field mostly deals with professional and elaborate areas which are specialized. So deal pals if you are from a medical, engineering, or legal field then you make the most probability to work with them. 
Why should you spend your free time doing this? The fact that they offer $100-$300 for a single study answers it all. You get your payment through PayPal and they get the information that they need. What could go wrong with such a legitimate group, right? 
4. Google Usability
Who knew Google does have these surveys for money, right? But they do have them. The name in itself is a huge deal. Being able to work under one is even more of a grand thing. 
Let's cut to the chase, Google does surveys mostly for their products. They offer you about $75 for an hour which isn't too bad or too good. It's fine! But as I said before, doing a survey for Google is a great glory. 
Although they conduct the surveys online, you might sometimes be given the chance to apply to a survey in person from time to time. 
5. 20|20 Panel
20|20 Panel is one of the most established research companies. They have many offices in the US but they mainly conduct these focus groups online so that you can participate from anywhere in the world.
They require you to provide ideas for your client's products or services. In exchange, they provide you with a handful of $50-$150. For a 30-year-old company, this doesn't involve any red flags according to me. 
6. FocusGroups.org
This organization paid over $16.5 million to the participants for their surveys. They have covered up over 47 cities in the US so if you are nearby you do have a chance to get that cash flowing. 
Talking about cash, they provide $250 per group which is great keeping in mind that within a click on their homepage you can get easy access to the focus groups near you, their topic, and the payment. 
Someone actually paying for you to talk about the thing you know of. It's just a dream come true. 
7. Focus Pointe Global
This is US-based with about 16 offices located there. They sometimes offer person-to-person focus groups also but most are online-based. 
This one has a particular requirement for you to fill up before joining any focus group. You have to have a medical background or might be a patient. This is because the discussions are most often based on different medical stuff.
They have the reputation for paying generously from $50 to $250. I would like you to keep in mind that you are not immediately chosen about signing up for a profile. You go through the selection process. 
But the positive reviews about their paying method are worth the wait.  
8. PingPong
Despite the naming of this one, they offer focus group sessions to people in the US and also outside Europe.
Although this is a new one, it has some well-known clients like Nestle, Dropbox, and so on. They usually pay you about $100 for an hour of focused group sessions. 
Having worked with such elite companies makes them as legit as the Google one. Therefore you should probably consider giving it a try. 
9. Ipsos i-Say
Ipsos i-say is one of the world's largest research companies. They take members from around the world. 
They pay $1.5 for a survey and for a focus group study they pay you about $100 for an hour. They cover up many industries so my pal you most probably have a chance at this one. Just free up some space on your phone and download their apps to earn!
10. American Consumer Opinion
With over six million participants from around the world, American Consumer Opinion doesn't pay as much as the others.
They offer you about $0.50 for a survey each. If that's not enough for you then they do offer focus groups sometimes paying you up to 50 dollars each. 
They provide the money as points which you can later cash out. A few extra bucks don't hurt anyone, right pals? 
11. User Interviews
User Interviews is one of the well-off companies for arranging focus groups. They only need you to set up your profile then automatically hook you up with the groups that suit your qualification. No extra rush. 
The starting range is about $75 for an hour of the focus group which can increase depending upon the level of questions you are presented with. 
If you are required to have some special qualifications for a particular group then you can earn about $450 per hour! That's a treasure chest for sure. 
12. Mindswarms
If you make a camera attached to your phone which I am sure you have, I mean who doesn't these days! 
Let's cut to the main deal, you record your opinion regarding 7 questions presented by them and send it through their app. That's it! You choose the timing for recording. It's the most convenient! They pay about $50 for a study!
13. Survey Feeds
Survey Feeds pays one of the most among the others, about $175 for an hour of a focus group. They mainly do online ones along with real ones from time to time. 
Not just that they do sometimes offer you $500 for an in-person one-hour session. If you are in luck, they do offer a 2 days' workshop which can get you paid $2000! Wow! Talk about winning!
14. Apex Focus Group
Apex Focus Group is a search engine for numerous focus study groups around the US. These are mainly online. They offer you about $100 which can sometimes extend up to $500. The questions asked are mostly consumer-related. 
15. Fieldwork
Like the previous one, Fieldwork also deals with consumer-related questions. There are many cities in the US where they take in-person sessions. However, if you are not able to do that then they also register to the National Database. 
16. Facebook
Yes! You read that right! Facebook is a place where you can search for these paid focus groups and join them in order to earn some money. Some of the paid focus groups have their pages on Facebook which you can follow to get into great offers. 
17. Craigslist
Just like Facebook you can find many focus groups here. Companies advertise there to get hold of a wide range of people. 
Are Paid Focus Groups Legitimate?
To be specific, paid focus groups are legitimate. The research companies are willing to pay the participants money because their responses help them get the information needed to enhance their business. 
They are willing to pay you on the basis of per hour. The paid focus groups that I have mentioned in the list are all legitimate. They have a good behavior attitude and also pay well as seen from the reviews of people who previously participated in it.  
But before leading off to any in-person focus group you should first make sure of anything involving it. 
How Much Do You Get Paid For A Focus Group?
Most of the focus groups pay up to a couple of dollars whereas some pay in a much healthier amount for a rate of one hour. To be specific it can range from $25-$150. 
The amount depends upon the level of qualification you own and the time period. For instance, if you qualify as medical personnel and find a suited group for you, then you can get up to $500 for an hour, which is not what happens in general. 
If you are thinking of making a focus group a source of your earnings, then you are wrong. Although they pay in healthy amounts sometimes, they are just a source of quick extra cash. 
The point of this whole paid focus group is to allow you to put some extra bucks in your pocket. Sometimes you might get the transport and food expenses too. 
How to Find Paid Focus Groups Near Me
Finding paid focus groups isn't very difficult. You can search up on the net and find sites where you can create your profile. 
Afterward, they will verify if you are suited for the focus group that they conduct or not. Here's a little advice for you, sign up for as many focus groups as possible. In doing so, you will be sure to be selected in at least one of them. 
Doing self-research is also mandatory. Feel free to search them up on the net. Keep an eye for reviews of people regarding their paid focus group experience. 
Make sure if you are comfortable about talking about a certain topic or not. This might take up quite a lot of time so you need to keep patience. 
Final Verdict 
If you are a person who likes talking about the shampoo or car that you just brought or have an opinion about a particular product then you should try participating in a paid focus group. 
They have hourly fees which are so easy to get compared to other chores. Just consider it as a side hustle and you are great to go!