Quick Income Ideas to Fund your Summer Vacation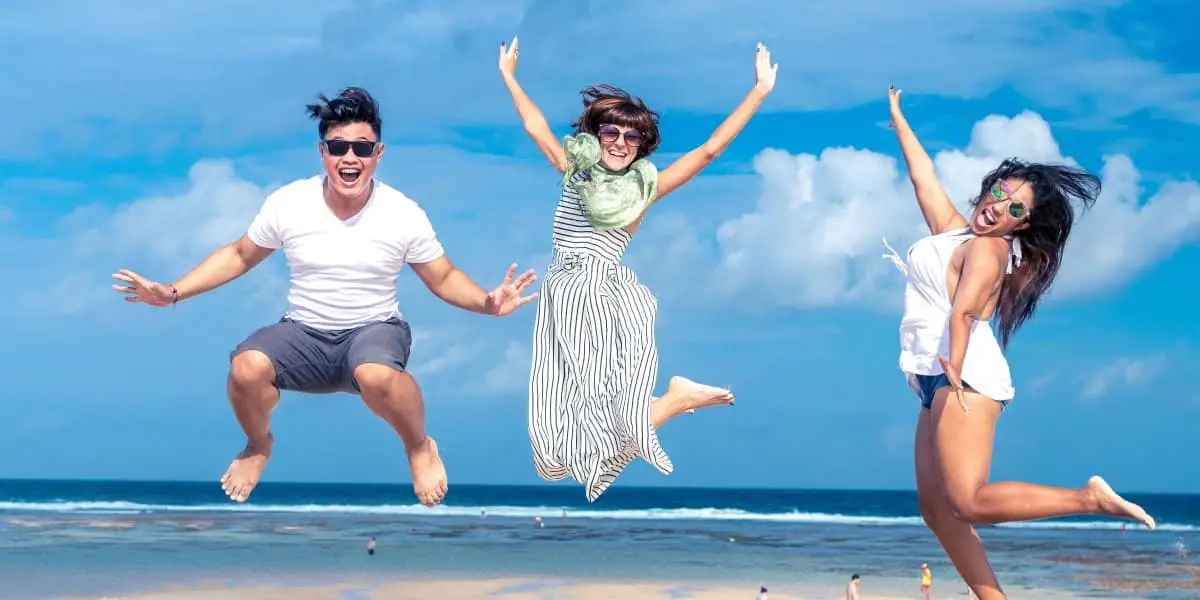 Dreaming of a summer vacation? Me, too! The trouble is finding the money to pay for it. Sure, you can put it on a credit card. And, believe it or not, banks even offer personal loans for such things. But I know you're smarter than that – because smart people don't spend money they don't have. And that got me thinking… What are some quick income ideas to fund your summer vacation?
Turns out there are tons of people making money on the side! And you can, too.
Whether you're working full time, nights, weekends, or working full-time as a stay-at-home-mom, here are full-proof ways to make extra money for your summer vacation from real people like you and me.
Photography
They say a picture is worth a thousand words. Looking back through your own collection of pictures, I'm sure you know that's true! So why not make money off it? Camera technology has really come down in price and getting started with the right equipment won't cost you much. Simply hang up some fliers and snap some pictures to capture the best memories: weddings, newborns, family sessions, pet portraits, and more!
Note: This post may contain affiliate links, which means if you buy from my link I might make a small commission. This does not affect the price you pay. See the full affiliate disclosure

 

here.
Health Coaching
If you love helping people reach goals and are passionate about food and fitness, you could become a health coach. A common misconception about coaching is that you need to be an expert in the field – and that's not necessarily true. The art of coaching consists of mainly guiding others through a goal-setting process and assisting them in finding their own revelations – it's about building relationships and developing accountability for their goals.
Tutoring
Since most students (young and old!) attend school during regular working hours, this is a great opportunity to start in the evening and on weekends. And the great thing about this is, with all the current technology, you can set up shop online and tutor around the world! Pick something you're good at – math, English, reading, social studies, history – and get to work teaching others and relating it to real-world examples so your students understand how to apply what they're learning.
Catering
Do you love cooking and baking? There is tons of opportunity in this area for a side business. You can make freezer meals for busy families (like mine!) and charge per person and per meal with add-ons for dessert and other options; there's corporate catering for business meetings and parties; and cake and cupcake making and decorating. The best part about this one is word-of-mouth advertising travels super fast in this field, making marketing your side business a breeze.
Virtual Assistant
Becoming a Virtual Assistant is a popular option for earning extra income on the side. By providing services to individuals, organizations, and companies online (rather than being on-site at an office), you create a great opportunity to make money online. Chances are you already have a specific skillset that you can charge for – writing, graphic design, email management, scheduling… etc. Simply set up a website and start marketing your skills!
Direct Sales
There are millions of direct sales opportunities out there. From Avon, Jamberry, Mary Kay, ItWorks, Tupperware, Norwex… the list goes on! The downside to this is there are rules to follow about how you can advertise and sell the products – but the upside is the business model is already in place, all you have to do is jump in! Plus, with these brands being well-known, chances are everyone has heard of the products and selling will be easy.
This is just the tip of the iceberg when it comes to money-making opportunities. There are, quite literally, tons of options. Do some research and find something you're passionate about – and making money on the side to fund your summer vacation will be a breeze!