Top 6 Must-Have Skills to Master Life as a Working Mom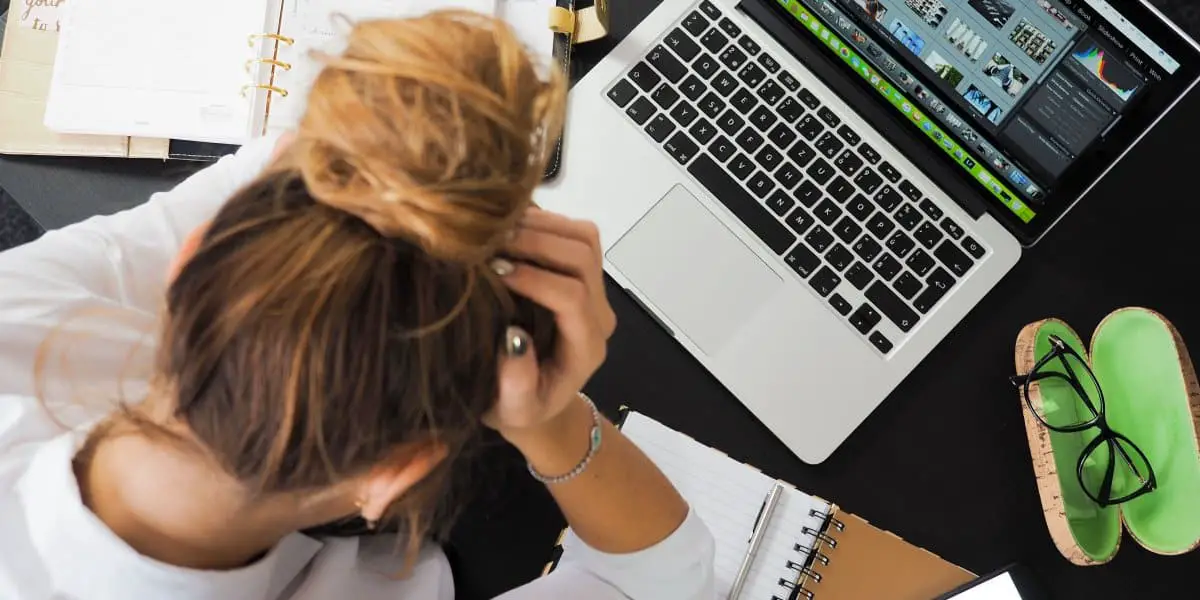 As a working mom, life is full of challenges. If I'm being honest, there are some days I'm not even sure I'll make it to bedtime! Between packing lunches, juggling daycare, sick kids and household chores, making time to progress in your career can seem a laughable pursuit.
I'm here to tell you there is hope. It is possible to manage a successful career while being a "Super Mom." With these 6 skills, you really can find a balance between a career and your family and master life as a working mom.
#1 – Deal with the Dreaded "Mommy Guilt"
Motherhood isn't easy. But often the hardest part about being a working mom is the dreaded mommy guilt we feel over absolutely everything.
Having to rush off to work even when your child isn't perfectly well is just one example where mommy guilt rears its ugly head. During situations like this, you must remind yourself that your stable career will bring long-term success to your child's future.
Note: This post may contain affiliate links, which means if you buy from my link I might make a small commission. This does not affect the price you pay. See the full affiliate disclosure

 

here.
I mean, isn't that why we work in the first place? For our kids? I certainly don't go to work just for the fun of it. Even if you have your dream job and work for the best boss that ever was, I'm willing to bet there are plenty of days you'd rather stay home in your pajamas and drink coffee.
Instead, you face the mommy guilt head-on and find a way to lead a successful career in spite of your motherhood struggles.
#2 – Master Time Management
Balancing the long list of household responsibilities alongside your countless job-related activities without letting either one suffer is quite a feat. In order to find success in allocating enough time for each task without sacrificing your health (or sanity!), your time management skills must be top-notch.
There are tons of time management tips out there and there is no one-size-fits-all solution. Check out my fellow blogger Rosemarie over at the Busy Budgeter for some great ideas for getting your life under control.
#3 – Relish "Me Time"
Often the first item to get cut from your to-do list is "me time." And it really shouldn't be! After all, your personal health is key to finding and keeping the work-life balance.
Easier said than done, I know. As a working mother and wife, I also actively volunteer and run a successful freelance writing business on the side. There often is no time left in the day — or at the end of the week — to do anything for me.
But we must.
You can't compromise your health and fitness anymore. Say it with me, "I will not compromise my health and fitness anymore." Even the busiest working mothers should be able to set aside at least a half-hour each day for exercise, meditation, reading a book just for fun, or other stress relieving activities.
#4 – Learn the Power of Saying "No"
As working moms, we put the "super" in "Super Mom," right? We think we have to do it all — from working a few extra hours to finish that project at work or planning the perfect Pinterest-worthy birthday party for our kids, we want to make everyone happy. And if we say "no," we're afraid we'll be a disappointment.
You must have the courage to say no. Whether you just need to carve out a few minutes of "me time" or things are getting beyond your control, trying to keep everyone happy will make you miserable. Guaranteed.
#5 – Quick Go-To Healthy Recipes
Life moves at a dizzying speed. Between soccer practice and piano lessons, we often end up dining at the drive-thru. Sometimes we make this choice for lack of time but sometimes we're just too tired from the demands of the day to fathom the mere thought of making a meal.
That's where having a few quick, healthy recipes on-hand will go a long way. I don't even like to cook on a good day, so this is especially important for me and my family. My standby is any kind of meat, be it chicken breasts or pork chops, baked in the oven with simple seasoning and a dish of those steam-able bags of veggies you see in the freezer section at the grocery store.
And since you're cooking anyway, you might as well make extra and stash it in the freezer for the inevitable day you can't stand the thought of cooking with anything but the microwave.
#6 – Make Time Just for the Kids
Yes, you're busy. But even though the demands on your time are endless, you're still a mother. As the mom, you can't let your professional life come in the way of your little one's childhood.
Your child needs your love and some quality time together. It would do you both some good to map out a routine that includes time for reading a special story or just listening to them share the details of their day. With this attention and affection, you'll create a lasting bond while helping your child grow into a mature and stable adult.
As a working mom myself, I know it isn't easy to balance a career and a home life. It gets easier as the kids get older, and it helps if you have a helpful spouse or support network when times are tough.
The important thing to remember is they're only little once. One day, your little one won't be so little anymore and you'll look back on these days with fond memories.
Cherish these days, look for joy in the simple things, and master these six skills to unlock the secret to mastering life as a working mom.