17 Ways for Female Entrepreneurs to Make Money Online From Home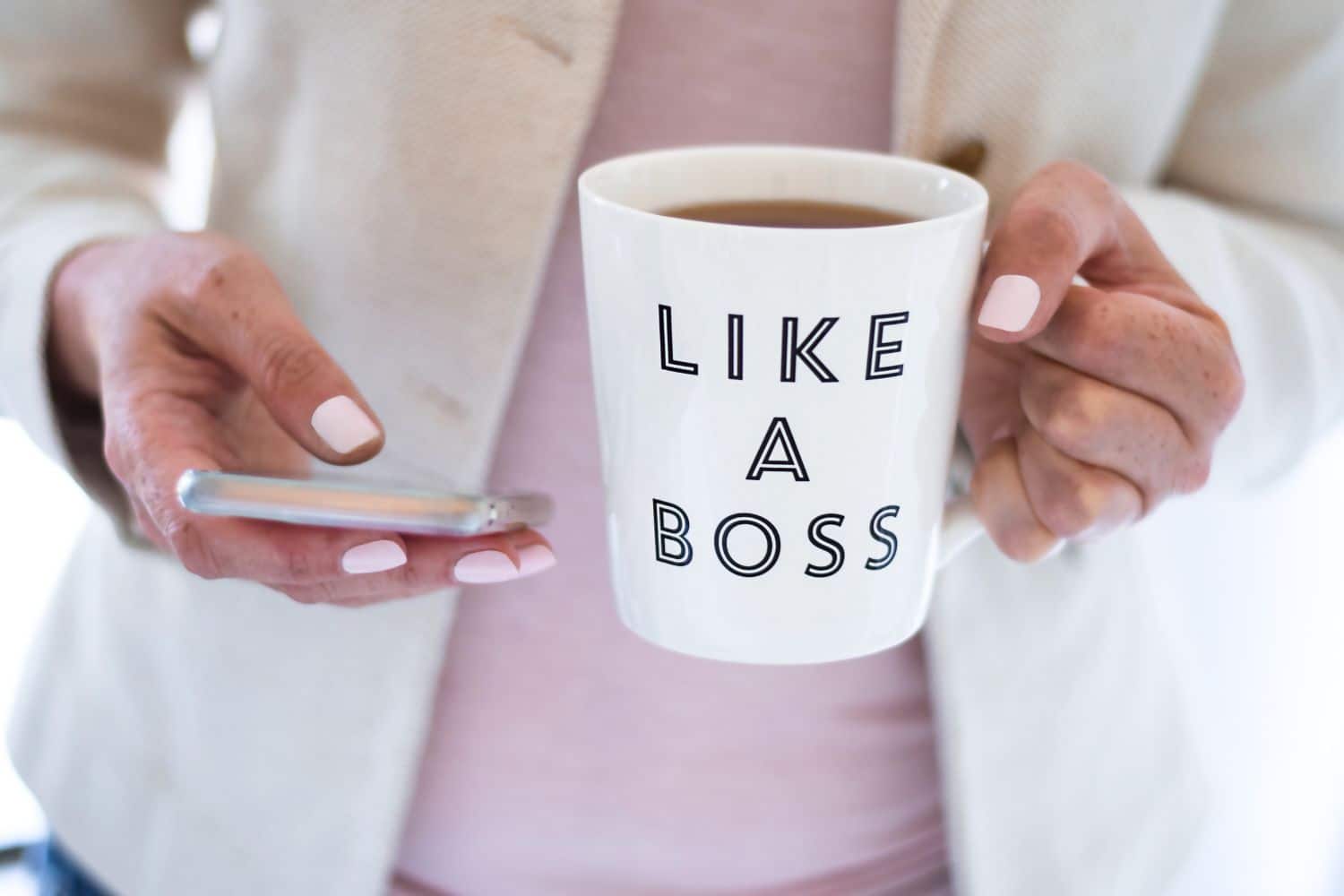 Hello ladies! Welcome back to another blog post.
Today we are talking about the best ways for females to make money online. Sorry boys, it's all about us girls today.
2023 is all about stepping into our power and becoming the best versions of ourselves. It's time to make that money, honey! We are leveling up this year, queens. 
Cancel those Amazon Prime subscriptions and open up your laptop. It's time to get down to business, ladies.
Note: This post may contain affiliate links, which means if you buy from my link I might make a small commission. This does not affect the price you pay. See the full affiliate disclosure

 

here.
If you are interested in making money online, stick around because I have put together an extensive list of online gigs that will make you money in no time.
Let's get right into it, today shall we?
17 Best Ways for Females to Make Money Online
1. Start a Blog
Starting a blog is one of the best ways you can start making money online. Seriously, have you seen how much bloggers are making these days? All you need to do is pick a niche and set up your blog online!
Who wouldn't want to get paid to write about the things they love most? If you are incredibly passionate about a subject, go for it and begin blogging! 
Although it may take you a couple months to get started, if you blog correctly and start gaining more and more of an audience, you can begin to make some serious cash.
Related: 50+ Mom Blog Name Ideas To Stand Out In The Mom-o-Sphere!
2.  Start Freelancing
Ladies, if you are looking to make money online, you should look into freelancing on online platforms!
Online websites such as Fiverr and Upwork are fantastic options where you can begin making money today. Seriously just set up your account and start getting paid!
You can freelance in so many different areas such as writing, translation, design, marketing, and social media –you name it, you can get paid for it!
The best thing about freelancing online is that you get to choose your own hours, your own prices and how much work you want to take on! 
3. Teach English Online 
If you love kids, want to work from home, and choose your own hours, teaching English is one of the most fantastic ways for females to make money online.
You can make up to $20 per hour or more once you have more experience. The best thing about this is that you don't need to have teaching agree to do this. 
Many websites online will only require you to take a language skills test before teaching their classes.
The class age ranges from young children all the way up to adults. And what a better way to make money teaching a language you already speak fluently! It's a win-win if you ask me!
4. Become a Virtual Assistant
If you have never heard of virtual assistant jobs online, then girl, let me tell you, you have been missing out on this sweet gig. People will pay you money to do random tasks for them that they need to be done.
The best part of this is that you don't need to leave your house for this. Stay in your pajamas, grab yourself a cup of coffee and begin working. 
You can become a virtual assistant over websites such as Fiverr or Upwork, or you can simply do a Google search in your area for sites that are hiring virtual assistants. You can do anything from planning meetings to sending out emails to organizing files online. 
All jobs will be super straightforward, and you can select the ones that tailor towards your skills the most. You can also choose your own hours and choose your wage depending on the site you choose to work for!
5. Become a Social Media Manager
Do you consider yourself a social media expert? Do you love Instagram, Twitter, Pinterest, Tik Tok and more? If you answered yes, why haven't you begun making money with all that knowledge!
Seriously ladies, social media manager jobs have been blowing up like crazy in the last couple of years and will only get more popular!
You can work with brands and businesses, plan out their feed, create content, and help them grow their engagement with their audience and customers!
The great thing about being a social media manager is that you can work with multiple brands at once, choose your wages, and pick when and when you don't want to work. It's seriously the best of both worlds!
Read More: How to Create Multiple YouTube Channels: Tips, Tricks, and Tools
6. Become a Brand Ambassador
Are you ready to channel your inner social media influencer-ness? Is that a word? Probably not, but we are going to roll with it!
If you have a decent follower count on any of your social media accounts, brands and businesses will pay you money to review their products or services. Which, by the way, you will get for free to test out (double win)! 
Many brands will have options to become their brand ambassador online. All you need to do is go to their website and send them an email!
You can also put together a little presentation as to why you would be the right candidate for the job!
7. Affiliate Marketing
Affiliate marketing is also a fantastic way to make money online. You will essentially be doing the same type of advertising where you review the product or service with your followers online.
Except, instead of getting paid upfront or per post that you create for your followers to see, you will get paid a commission for any sales that you generate. 
All you need to do is put a link in your bio, and once customers click through the link and purchase an item, the store will track your commissions and give you the money once the sale is finalized!
This is a fantastic option for ladies who want to make a passive income online that doesn't require a lot of commitment.
8. Become an Online Tutor
Another great way for females to make money online is by tutoring other people! Suppose you are in university and are looking for some extra cash. In that case, online tutoring is a fantastic way to do so!
Not only are you going to be making at least $20 per hour depending on the level you are teaching, but it is also a minimum commitment job that will allow you to be flexible with your hours throughout the week so you can continue studying (and partying) without having to give anything up!
9. Become an Online Transcriptionist
How fast can you type? How quickly can you listen to audio and type at the same time?
If you think you are an expert at multi-tasking and doing both efficiently, then you may want to check out becoming an online transcriptionist!
Websites such as Scribie will pay you money to transcribe audio, videos, and other media formats into word documents! 
All you need to do is take a quick typing quiz, and then once you are accepted, you can begin making some money!
Top transcriptionists make anywhere from $20 to $30 an hour! Not so bad for just sitting at home, hey. What are you waiting for? Go get yourself signed up today!
10. Start Proofreading Online
 Another fantastic option for ladies who are looking to make a little extra money on the side online is to become a proofreader!
Many people online are looking for people to proofread their documents to have a second pair of eyes look through their work. 
Simply read through the documents a couple of times and then sign off on any errors you pick up on, and voila! Money in your pocket! It seems too good to be true but trust me, it really isn't!
11. Sell Your Clothes Online 
Fashionistas, this one is for you! If you have extra clothes lying around that you don't wear often, why not try selling them on Facebook Marketplace or DePop?
This is a great way to not only make money but also clear out your closet, so you have room for next season's items! Cha-ching!
12. Become an App Tester
If you are more of a girl who likes technology and consider yourself tech-savvy (I wish I could say the same), why not make money testing new apps and website platforms before becoming available to consumers on the market?
Seriously, ladies, this is one of the easiest ways to make money online with very minimal effort!
All you need to do is review each app that you test and provide the developers with feedback on ways to improve the overall quality!
13. Start an Etsy Store
If you are more into artsy hobbies, why not open up an Etsy shop and start selling some of your pieces!
Whether it be art, crafts, jewelry, or something else! People love buying from smaller businesses these days as opposed to larger manufacturers.
If you are willing to put in the work, many people worldwide will love and appreciate your artwork! Stop hesitating and just do it, my friend!
14. Write and Sell a Children's Book
This is an idea that I came across on my daily TikTok scroll, so you KNOW it's about to be good.
People online have been writing very simple and straightforward children's books, having freelancers do the illustrations for them online, and then selling the e-book on Amazon. 
And the great thing about this is that this actually works! If you are creative and are looking to make passive income, this is one of the best ways that you can do it! Let me know if you end up trying this out!
15. Sell Courses Online
If you have a particular skill that a lot of people are interested in, such as marketing, for example, why not create a course that teaches other people skills that you have and sell it to them online?
You would be surprised at how many people will purchase your course! This works particularly well if you have a blog where your target audience can buy the course, or even an e-book if that's more your jazz, and begin learning from you! 
An additional option for you regarding this could be to set up one-on-one coaching with your target audience and coach them in your niche areas! For example, you could help them become more productive or teach them how to scale their businesses!
16. Become a Tik Tok Consultant
If you are up-to-date on the latest Tik ok trends and have a lot of creative ideas for content but don't want to create the videos yourself, brands will pay you to generate and brainstorm ideas for them that will help them grow on the app and create more brand awareness!
17. Sell Greeting Cards
Whether you are creative or not so creative, you can make and sell greeting cards online SO quickly.
Basically, what you are going to want to do is pick a specific niche or target audience and write messages for greeting cards that would tailor to that particular audience.
For example, you may want to tailor your cards to someone who just got a promotion at work or someone who just got a puppy! 
Keeping it as specific as possible will help you target your audience better and get you more sales!
 Final Thoughts
As you can see, queens, there are so many different ways that you can begin to make money online. Remember, this is our year to get ourselves back on track and make our bank accounts start to grow!
All of the items on our list are available to anyone, anywhere at any time! So, stop what you are doing, and let's go get make that money! 
If you have any other suggestions that you would like to share with us, drop them down below in the comments box for everyone to see. As always, it has been an absolute pleasure to have you all here with me.
Make sure to tune in for next week's blog post! Until then, keep it real and make that money, queens. Catch you on the flip side!
Read More: Best Paying Micro Job Sites To Make Money