15+ Ways to Make Money During Quarantine
Hello, my friends; welcome back to another money-making job post. I think we can all agree that 2020 ruined my new year's resolutions of becoming rich as heck. 
While I am disappointed at how the year played out, I think there are still some positive elements that we can recognize to show our thanks, even just the slightest.
If you were anything like I was during this year, you probably spent a heck of a lot of money on Amazon Prime, making Jeff Bezos extremely rich. 
And now, while I'm not sitting here pointing fingers, I definitely think we should start making ourselves rich instead of others? Let's take a look at how to make money in quarantine if we ever go back into one. 
Note: This post may contain affiliate links, which means if you buy from my link I might make a small commission. This does not affect the price you pay. See the full affiliate disclosure

 

here.
As much as I would like to think this isn't possible, 2020 has taught me to refrain from my thinking so, never say never, my friends. Let's take a look at how we can replenish our bank accounts this year.
Ways to Make Money During Quarantine
1. Start a Blog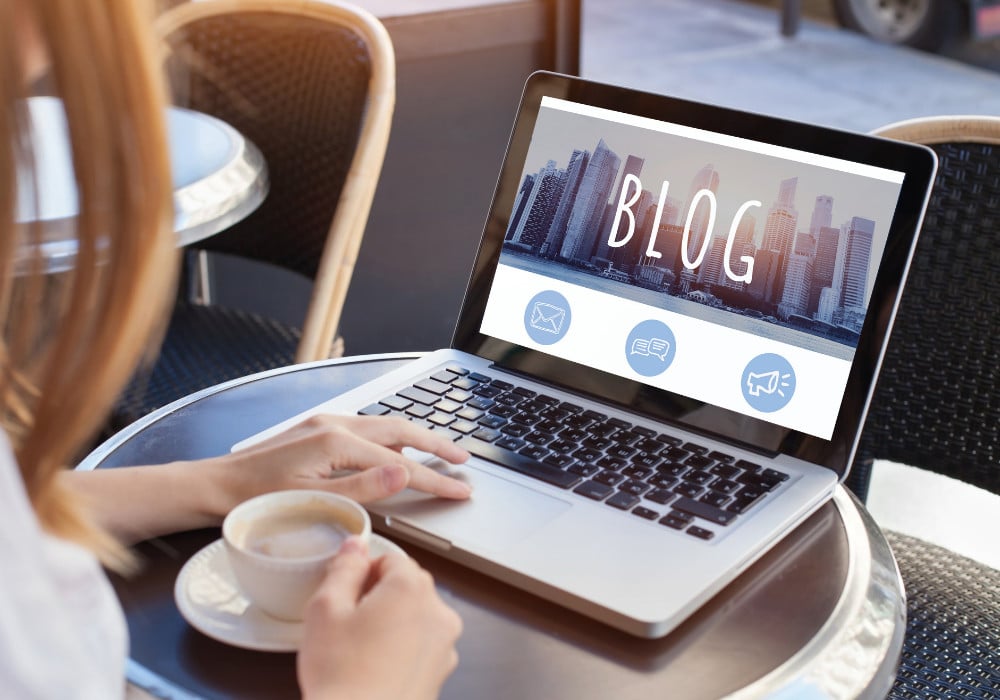 Now I know I sound like a broken record every time I talk about starting a blog. However, creating a blog can actually make you a ton of money if you are in it for the long run. 
Trust me, there is a reason that bloggers worldwide are making thousands of dollars around the world doing something they love. Not only is a blog a great way to express and post your thoughts about a job you love, but it's also a great way to start making bank! 
All you need to do is choose a niche you are interested in and start writing. It's as easy as that! 
Remember, it's highly unlikely that you are going to make big money during the first couple of months, however with the right content and some affiliate marketing here and there, soon enough money will be pouring into your bank account!
Related: What is lifestyle blog? How to start a lifestyle blog?
2. Join Fiverr
If you haven't heard of the freelancing site Fiverr, have you been living under a rock? Kidding, but not really. Freelancing is a great way to start earning money online during the quarantine. 
Whether you are writing, doing marketing, designing, or acting as a virtual assistant, the options are truly endless with this gig! The best part of this gig is that there are no special requirements to sign up to Fiverr and open up a gig. 
Whatever you are talented at, Fiverr is guaranteed to have a niche for you on their platform. If Fiverr is not your favorite, you can also try Upwork, Task Rabbit, 99 Designs, or Freelancer.com. 
Thousands of jobs are posted daily, so you are sure to at least get one or two a day when you are first starting out. Once you grow your gigs and get a couple 5-star reviews, you are sure to be getting more buyers every day!
3. Start an E-commerce Website
Do you think you have what it takes to sell products online for money? If the answer is yes, then starting an e-commerce website might be the right job for you during the quarantine. 
If you don't have your own products to sell, you do have the option of starting a drop service business, which has become super popular in the last couple of years. 
All you need to do is find a product or a couple products that are super popular in a specific niche, launch a super dope looking website on a site such as Spotify and buy a couple ads here and there to get the name of your online store out into the public eye.
After, just watch those dollar bills float toward you as you've never seen before.
4. Start selling your art on Etsy
Esty is another form of an e-commerce site that sells hand-made products from thousands of people worldwide. 
If you are talented in art or have a passion for hand-making crafts such as hand-made jewelry, this e-commerce platform may just be the one for you!
5. Transcribe Audio and Videos online
Now, while this may not seem like the most glamourous options on the market, it is still a really great way to make money during the quarantine. There are so many websites that you can sign up online for free that will allow you to make a couple thousand dollars a month. 
If you are a good typist and can transcribe documents such as videos and audio in different industries such as legal, data entry, or even finance! 
The options are truly endless. The nice thing about transcribing is that you don't need to have any previous requirements to begin! All you have to do is be efficient at typing.
Related: Smart Passive Income for College Students To Fulfil All Your Dreams
6. Fill-Out Online Surveys
If you have an extra couple of spare minutes throughout your day (or a couple hours), filling out online surveys is probably one of the easiest ways you can make money during quarantine without having to put in that much effort. 
Websites such as Swagbucks and Survey Junkie will pay you cash to fill out surveys. Now, while the pay isn't that much from survey to survey, if you have a couple hours to spare, take a coupe throughout the day and start making money now!
7. Become an Audio Book Narrator
Do you have a love for books and a soothing voice? Narrating audiobooks might just be the job for you! The website BookRiot will pay you money to lend your voice to them. All you have to do is sign up for the website and start narrating books. 
The nice thing about this job is that you can not only do the job from your home's comfort, you are also able to the narrator a ton of different genres that interest you! It's a win, win situation if you ask me!
8. Teach English Online
Another great way of how you can make money during quarantine is to start teaching online. 
Many online websites will pay English speaking individuals at least $20 per hour to teach English to people from around the world right from the comfort of your own home!
Serious, you guys, this is one of the greatest and easiest gigs you can do to make money during the quarantine.
9. Start a Podcast
Another great way to make money during quarantine is to start a podcast. Now, like blogging, this is another gig that you can work at that will take some time to start making big bucks. 
However, with the right mindset and attitude, you can do super well narrating your own podcast! Personally, I am a giant nerd for crime podcasts, and I might even take the opportunity to start my own one day, and you should too! 
You can literally talk about anything! Just make sure you make your content exciting and have a passion for the topic, and you should be good to go! 
Just remember, making money in the Podcast field doesn't always happen overnight, so remember to stick with it and look towards your future goals with this one! You'll thank me later, trust me.
10. Sell Your Stock Photos Online
Suppose you have a passion for photography and can take super amazing pictures. In that case, you can definitely start making money online selling your photos! 
Photography websites such as Shutterstock, Adobe Stock, and iStock will pay professional photographers to sell their stock photos to their website platform. 
Seriously this is the perfect way to make money doing something you love, so you should definitely look into this gig!
11. Re-Sell Your Used Clothing
Fashionistas, this one is for you! Suppose you have a pile of old clothing lying around your house. Why not take a gander at selling your clothes on Facebook marketplace or another clothing website online such as Depop. 
These websites will pay you good money to sell clothing items that you no longer find useful to you anymore! So, what are you waiting for? This is the perfect way to make money during the quarantine.
Related: Best Items To Flip for A Profit: Buy Low, Sell High
12. Sell Your Used Books Online
You know I couldn't leave my fellow bookworms out there. As hard as it is to let go of some of your favorite novels, a lot of websites online such as Book Scouter, will pay you money to sell your books to them! 
You can even sell your old university textbooks as well if you are no longer using them! This is the perfect solution for anyone who is in a bind for money and needs cash immediately!
13. Walk Dogs
Pet lovers, this one is for you. People will pay you a decent amount of money to walk their dogs for them when they are lazy or too busy to walk their furry friends! 
The nice thing about this gig is that you can pick your own hours and charge cash for each dog you walk! You can also walk multiple dogs at a time, so take advantage of this great opportunity and start walking dogs around your neighborhood today!
14. Start Proofreading Documents
Proofreading is another great gig to start during the quarantine. All you have to do is read through the document and make sure they make sense while correcting the grammar for any possible errors. 
The great thing about these gigs is that you can charge at least $20 per hour and choose your own hours! Work from when you want, from wherever you want, and start making that good old cash today! You won't regret it, trust me!
15. Write a Children's book and sell it on Amazon
This is one of the easiest ways you can make money online. If you are a decent writer, all you need to do is write 50 – 100 words long. Next, what you are going to want to do is hire a freelance artist off of a freelance website such as Fiverr or Upwork to illustrate your book for you for as little as $5!
Next, all you have to do is upload the book to Amazon and start selling some children's books! It's as easy as that!
16. Affiliate Marketing
If you have a decent size following on social media and are looking to expand your growth and the money you are making, you might want to look into affiliate marketing! Brands will pay you to market their products to your audience! 
The nice thing about this is that they will usually gift you the product for free, and you will be able to make a commission off of the sales you generate for the brand! 
All you have to do is post about the product a couple of times, get people talking about the product or service, and voila! Money, money, money!
Related: How to make money using Pinterest
Final Thoughts
As you can see, there are a ton of ways to make money online during the quarantine. We are all in the same boat here. It's time to put your credit cards away and start looking for ways to make money during these weird times. 
Once the quarantine lifts and we can all go out and socialize again, don't you want to be financially stable enough to buy as many margaritas at the bar as you wish? 
After reading this list, you should be able to find at least one or two that fit your personal talents and preferences. Remember, this list doesn't cover all of the ways you can make money.
Still, it definitely encompasses ways to make a decent wage –all from the comfort of your own home! Seriously, can it get any better than this? Imagine PJ's and a nice glass of wine as you make big money! 
That sounds like the perfect dream to me! 2022 is our year, so let's start it off right with happy bank accounts! With the right mindset and some dedication, you can become financially abundant in no time!
That's it for now, my friends! Tune back next week for another money-making blog! Adios, my friends! It's been a slice!
Planning to start your own YouTube Channel? Here are 111 Popular YouTube Challenges You Can Try.