Get Hired! 6 Best Tips to Create a Killer LinkedIn Page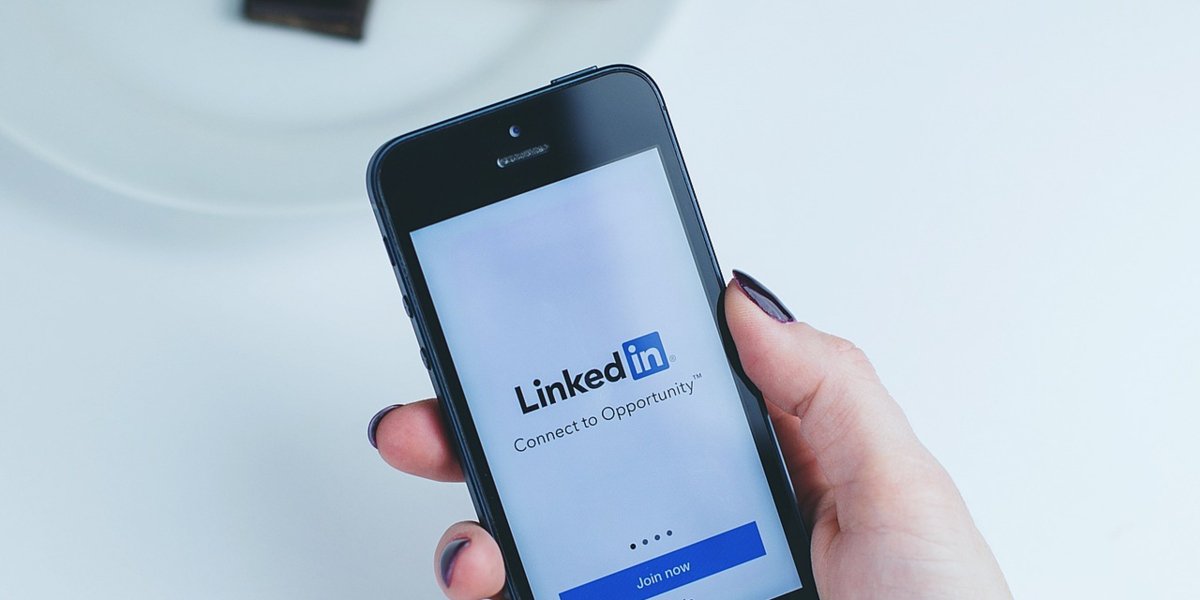 Using LinkedIn to Land Your Dream Job
Job hunting sucks. It's a huge drain on your mojo and makes you second guess any confidence you once thought you had. Whether you're unemployed, a soon-to-be college grad, or stuck in a position that doesn't suit you, you're going to have to face the harsh reality: you have to start your job search. And if you didn't update your LinkedIn profile recently (or if you — gasp! — don't have one at all), it's time to put your social profile to good use.
According to a recent Jobvite Recruiter Nation Report, a whopping 87 percent of recruiters use LinkedIn to check candidates. And with only one in six applicants getting called in for an interview, competition is fierce.
Increase your chances of getting hired by implementing these six easy steps to clean up and update your LinkedIn profile.
Step 0: Silence!
Did you know that every time you update your profile, or make any change at all, LinkedIn automatically sends out a notice to all of your connections? Since we're about to make a gazillion changes, we have to turn these off. After all, you don't want to spam your friends when you update your LinkedIn profile!
Here's how:
Log into your LinkedIn account
Click the down arrow beneath your profile picture in the upper right-hand portion of the page and select Settings & Privacy
Click the Privacy option at the top
Scroll down to Sharing profile edits and click on it, then slide the toggle to no
See? easy as that. Now you won't spam your connections with all the awesome updates you're about to do.
Step 1: Say Cheese
Ever heard the adage don't judge a book by it's cover? The reality is that we do it all the time. When potential employers view your LinkedIn page, the wrong profile picture can make or break your job search. It's time to ditch the selfie. And that photo of you holding that great big bass fish you caught last summer? Ditch that, too.
Don't believe me? Read this article from Entrepreneur.com that says "accurate first impressions can be attained from measurements of physical features in everyday images of faces, including those found on social media."
Scary right?
Make sure you get yourself a professional photo (or at least a professional looking photo) when you update your LinkedIn profile.
Step 2: Customize Your URL
Customizing your URL address to easily share it with others is a pro-tip that many people miss out on. Taking a few seconds to change your link from something generic-and-long to short-and-easy-to-remember will impress your potential employers and elevate you in their candidate pool.
Also, updating your URL from www.linkedin.com/in/amy-beardsley-56a742118 to a friendlier www.linkedin.com/in/amybeardsley makes it easy to share on your resume, in your email and on business cards.
Changing it is easy and only takes a few seconds. First, sign in to LinkedIn and click the arrow next to your profile picture on the top-right side of the screen. Select View Profile. Then, select Edit public profile & URL from the options on the right. On the new page that opens, there's an option to Edit Url on the top, right side. Simply click on the tiny pencil to customize your LinkedIn URL.
FOR THE PERFECT LINKEDIN PROFILE:
Check out LinkedIIn profile writing from ResumesPlanet.com
Note: Keep it appropriate. Changing it to www.linkedin.com/in/baseballfan4ever won't do you any good.
Step 3: Maximize Keywords
Given the popularity among recruiters, using keywords for your job search and career will propel you to the top of the search results. There are several opportunities to include keywords in your profile, and it's smart to focus on the two to three keywords that are most important to you so employers can easily find you.
Certain parts of your profile carry more weight than others. Here are the top choices for keyword placement:
Your professional headline – This is the most important place to start marketing yourself — it's 120 characters of prime real estate! Don't just describe who you are and what you do, write a headline that contains a benefit to the viewer using keywords others might use when needing your services.
Your LinkedIn summary – Here you can showcase your skills and give a glimpse into your personality, and using keywords in your summary is a great tactic to make your profile standout. Also, use this area to be authentic and demonstrate your extensive expertise by listing your specialties.
Your experience section –  Listing only the job title, employer name, and years of employment is a wasted opportunity. Maximize your keyword placement by emphasizing the relevant experience you have that applies to your profession — this will lead you to the job you want next! Include the technologies you used, the vendors you have experience with, your key contributions and accomplishments, and other keyword-driven details that a potential employer may be searching for.
Step 4: Be Consistent
Even though a resume and LinkedIn profile are created for different purposes, the main goal of each is the same: to land you your dream job. And since both are showcasing the same person (you!), it makes sense to align your LinkedIn page with your resume.
Double check both for accuracy – have the same start and end dates for positions you've held and keep the facts the same between the two. Don't make it look like a potential employer is screening two different candidates.
Step 5: Network
Networking is more than an over-used buzzword – it's critical to your success in landing your dream job. As an introvert, the very idea of networking makes my heart race and my palms sweat. With LinkedIn offering so many opportunities for networking, even the most introverted introvert is sure to find the perfect avenue for your career goals and personality traits. But you have to update your LinkedIn profile!
LOOKING FOR HELP WITH YOUR LINKEDIN PROFILE?
Check out LinkedIIn profile writing from ResumesPlanet.com
The top ways to network using LinkedIn are:
Be active in groups, such as those for your alma mater, career industries, hobbies, volunteer groups, and current employers
Publish articles about your expertise and interests to demonstrate thought leadership and engage your target employer
Use it to connect with current coworkers, classmates, and old colleagues you wouldn't feel comfortable connecting with on other social media sites (like Facebook)
Step 6: Setup Job Search Alerts
Did I mention job searching sucks? It a huge drain on your time and when you do finally find a job posting of your dream job, do you wonder how many people have already applied? The good news is setting up job search alerts on LinkedIn will help you be one of the first to hear about the open position.
To make the most of your job search, set up an email alert for when new jobs are posted on LinkedIn that match your search criteria and that are recommended to you based on the Jobs You May Be Interested In feature.
LinkedIn is an incredibly useful tool when it comes to expanding your professional network and increasing opportunities for find the job you've been looking for. And tweaking your profile with these tips to update your LinkedIn profile will go a long way in helping you to land your dream job.
Happy job hunting!