Five Tips for Saving Money in Your Everyday Life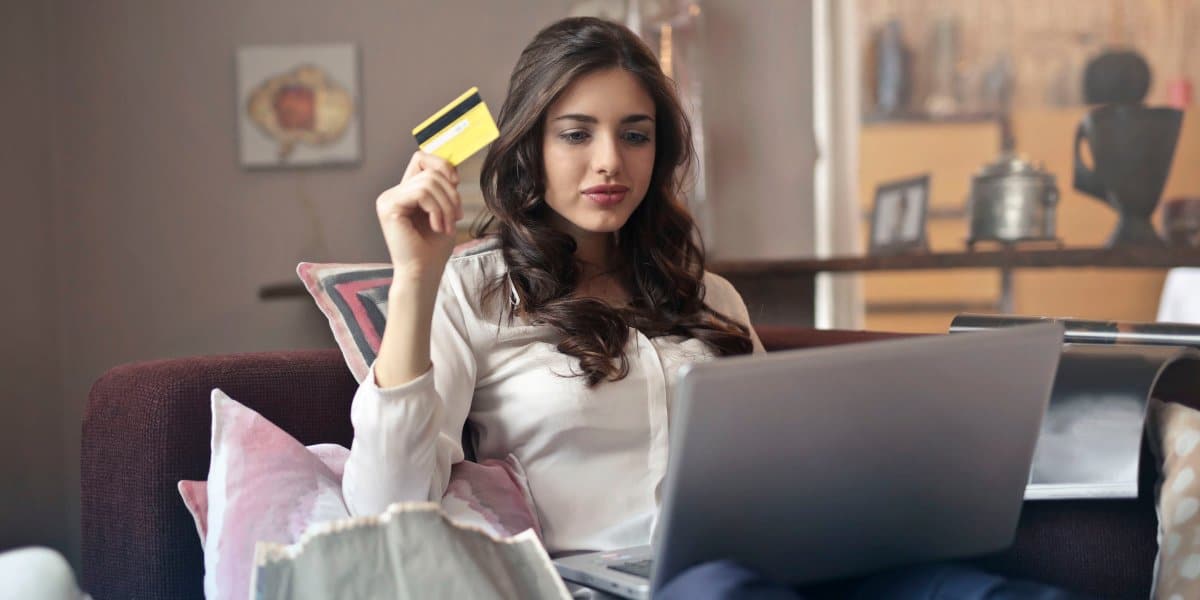 Greetings, money savers! If you read my blog A Theory of Change, you know saving money is one of my favorite things. So today I'll share five easy tips for saving money, so you can set aside a little of your hard-earned cash going forward.
Stop paying too much for banking
Do you know how much you're spending on bank fees?
If not, you're not alone. A lot of people don't pay attention to those monthly charges, and that's not good. Why? Because there's a pretty reasonable chance that you are not getting the best value for your money, and that you might be able to save!
Ignorance is not bliss, friends. Pull up those online statements and find out what you're paying! Then check out my guide: How to Save Money on Your Bank Fees.
Use credit cards
Using a credit card for your day-to-day purchases has a few benefits.
The first is that if you are using one of the hundreds of rewards cards out there (and you better be), you are earning cash back or points on every purchase.
I'm not even gonna try to hide it: I'm obsessed with points.
In 2017, I flew to the following cities using points: Boston, Halifax, NYC, and Montreal.
In 2016, I flew to Hong Kong on points. In 2015, Taiwan. I'll stop now, but suffice it to say, credit card rewards offer incredible value and can save you a bundle on travel if you know what you're doing.
Another benefit a lot of credit cards offer is an extended purchase warranty. Most people kind of forget they have it, but it can definitely come in handy when something breaks just outside the manufactures warranty.
Another reason using credit cards for your everyday purchases is great is because it can save you money on bank fees. You don't really need an unlimited bank account if you use your credit card for everything. You can get by with a cheap account instead.
Word of warning: Always pay your credit cards in full every month. If you don't, you will pay interest, and interest negates the value of any reward.
Ditch cable
I haven't had cable since 2007, and I'll never have it again. Why? It's a waste of money. And I hate wasting money.
Hear me out! I'm not one of these people who never watch TV (mad respect if you are). But seriously, with all the options available today, there is no need to spend $100 on cable. Here's how I watch TV without illegal downloading (no judgment if that's your thing!):
Netflix
Netflix is only $10.99 per month, and has a bunch of movies and shows to choose from. I know it might not have everything you want, but there is a lot of selection. More and more shows are now choosing to partner exclusively with Netflix and air new episodes every week just like "regular" TV.
iTunes or Google Play Store
Netflix is great, but sometimes you just can't wait a year for the current season to wrap up and become available on Netflix.
There aren't too many shows that I feel that way about, but I do love to stay up to date on Grey's Anatomy. So I just subscribe to the season pass on iTunes (in SD, not HD, 'cause I'm cheap and usually watch it on my laptop in bed anyway). It was $34.99, and that price allows me to watch every episode the day after it airs on network TV. You can do a similar thing on Google Play Store if that's more your jam.
If you want to follow dozens of shows as they air, maybe this won't save you money. But personally, there usually are only a few I feel that way about.
So if I buy three season passes a year at about $35 each, I've spent $105. Add in my monthly Netflix subscription adding up to $132, and now I'm at a yearly total of $237. I'll take that over $1200 a year on cable any day!
Leverage employee discounts
I know this doesn't apply to everyone, but check your employee benefits. Depending on where you work, you might be eligible for employee discounts at any number of retailers.
For example, I recently learned that I'm eligible for a 5% discount at Best Buy. I'm also entitled to a special employee rate on a phone plan at three of the major providers in my area.
For about three years, I was paying full price for my phone, like a chump, because I wasn't aware of the employee discount.
So don't let that be you!
Earn extra cash back on your online purchases
Obviously, I believe strongly that you should be using a rewards credit card for all your purchases. If you are, you're earning cash back or points every time you shop already.
But there's a way to take it to the next level with your online shopping.
Online portals like Ebates allow you to earn cash back on your online purchases at participating retailers just by hitting their website and launching your retailer of choice through their portal.
It works like this:
You visit the Ebates website, browse the offers, and store you want to shop at
You click "shop now" and the store's website opens in a new window
If you make a purchase, Ebates logs it and deposits a certain percentage of your purchase into your Ebates account
Once every quarter, you cash out
All kinds of retailers partner with Ebates – Amazon, Expedia, EBay, Walmart, and hundreds more. If you do much shopping online, keep an eye on Ebates for great cash back offers. For example, at the time of writing this, Macy's has a 15% cash back offer – not too shabby.
My only word of warning about this one is that you want to make sure you don't get sucked into buying things you don't need. No matter what kind of cash back you're earning, if you're buying something you don't need, you're wasting money.
Wrapping up
These five tips for saving money work great for me. How many of them do you use? What are some other ways you cut costs? Let me know in the comments!