Finding Balance as a Working Mom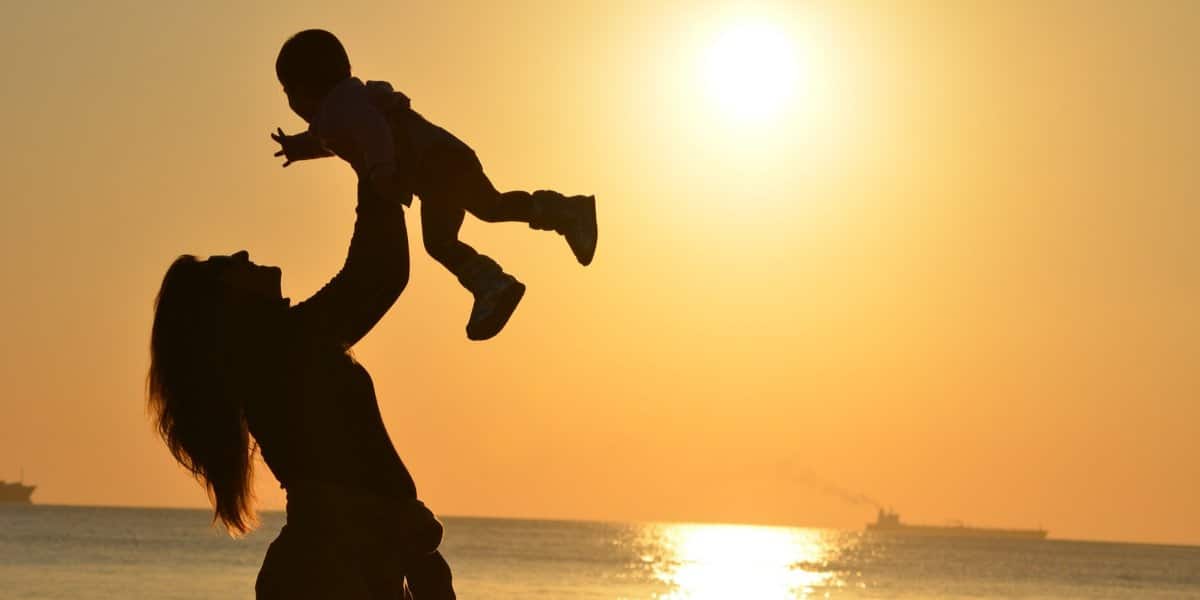 Today was my daughter's fourth-grade play. And I missed it because I was at work. I was so heartbroken, I cried. But I have to work because I've got bills to pay and a mountain of debt to get though.  Being a working mom is hard. How do you balance your financial needs against the emotional ones?
Being a Working Mom is Hard
This isn't the first time I've cried at my desk, and I'm sure it isn't the last. It's harder than I thought to find a balance between work and family. It isn't fair. How does a mom juggle all the guilt? There's the guilt of not being there when they get home from school or not being able to take a day off to chaperone a field trip, and the financial guilt of providing for them the best you can.
It's a never-ending cycle that's hard to manage. Being a working mom is hard!
Lately, I feel like she's growing up so fast. Where did the toddler years go? Oh, how I miss those sleepless nights! (Never thought you'd hear someone say that, right?)
I do pretty well at making it to most of her school events. Being a working mom is hard sometimes to make it to every last thing and I hope one day she understands that I really am doing my best.
Why Do I Choose to Work?
Right now, I have to work. I have bills to pay and a retirement to build. And with all the money-mistakes I've made in life, I have some financial messes to clean up. It's my dream to build financial independence so I can pursue my passions. And even though being a working mom is hard, it gives me the financial resources I need to support my family and our goals.
I could choose to stay home, or switch to a part-time job. If I didn't work every day, my life would have less stress and I might find a way to do laundry and dishes without grumbling about it. As a family, we would struggle financially if I didn't work full time — but is it really worth it?
Why do I chose the role of a working mom instead of staying at home to take care of the house and make sure I never miss a school performance?
The simple answer is freedom. I choose to work outside the home because I enjoy it.
And most of the time I'm able to strike a balance between work and family.
To all of you stay-at-home moms, I give you kudos. I stayed home for the first 15 months of my daughter's life and I about went crazy.
There's nothing better than seeing your baby roll over for the first time, or take those first steps – and I am forever thankful that I had that opportunity. Even though being a working mom is hard, staying home that first year made me realize that I'm not cut out to be a stay-at-home mom.
So, after about a year, I went back to work and left the rest to the professionals. (And by professionals I mean those that are much better equipped to handle all of the demands of caring for a child all day long!)
And throughout the past 10+ years of being a working mom, I've discovered several tips and tricks along the way.
How to Balance Being a Working Mom
Have a support system.
I cannot stress this enough. Having a partner that helps you out is the key to sanity. There's no way you can do it all – cooking, cleaning, laundry, errands – by yourself. If you're a single mom, I know that's even more difficult. I was a single mom for seven years and it was absolutely exhausting. But you still need a support system. And, lucky for me, my husband Andrew is an amazing support system and I'm so thankful to have him because being a working mom is hard without a support system.
If you have a great husband, that's a good start but one person isn't enough. Enlist the help of other family if they live nearby, and enlist the help of friends. For single parents, it helps to find other single parents to reach out to when life is overwhelming.
Having a support system is crucial and if you don't have one in place, you need one pronto.
Do Work at Home, and Home at Work
While it's always a good idea to give 100% at home when you're home, and 100% at work when you're at work, there are only 24 hours in a day. Being a working mom means the role of employee and mommy often overlap.
It's okay to pay your bills on your lunch hour at work. Or check your email while you're waiting for your kids to get done with soccer practice.
Organization is Key
Have a "command center" at home to keep school flyers, the grocery list, the car keys, and other daily necessities. Otherwise, it'll all get lost and you'll be left scrambling at the last-minute.
Find a system to stay organized.
Carry an accordion file with you so you always have what you need when you need it. Or store everything in a productivity app and calendar on your phone. Evernote is a good option, and we put everything in Trello to stay organized.
Do whatever it takes, but you must stay organized.
Finally, you must let go of mommy guilt.
Being a working mom is hard and I know you want to do it all. But you can't. And that's okay.
You're still super mom in your child's eyes.
Truth is I'm still working on letting go of guilt myself. Yes, I suffer from "mommy guilt," even after all these years. But I also know that stay-at-home-moms do, too.
We're all in this together. We're all doing our best. Sometimes we fail, but we get right back up. Because when we succeed, all those failures don't matter.
When we get it right, for one fleeting moment, we get a glimpse of what super mom feels like.