How To Get Ahead When You're So Far Behind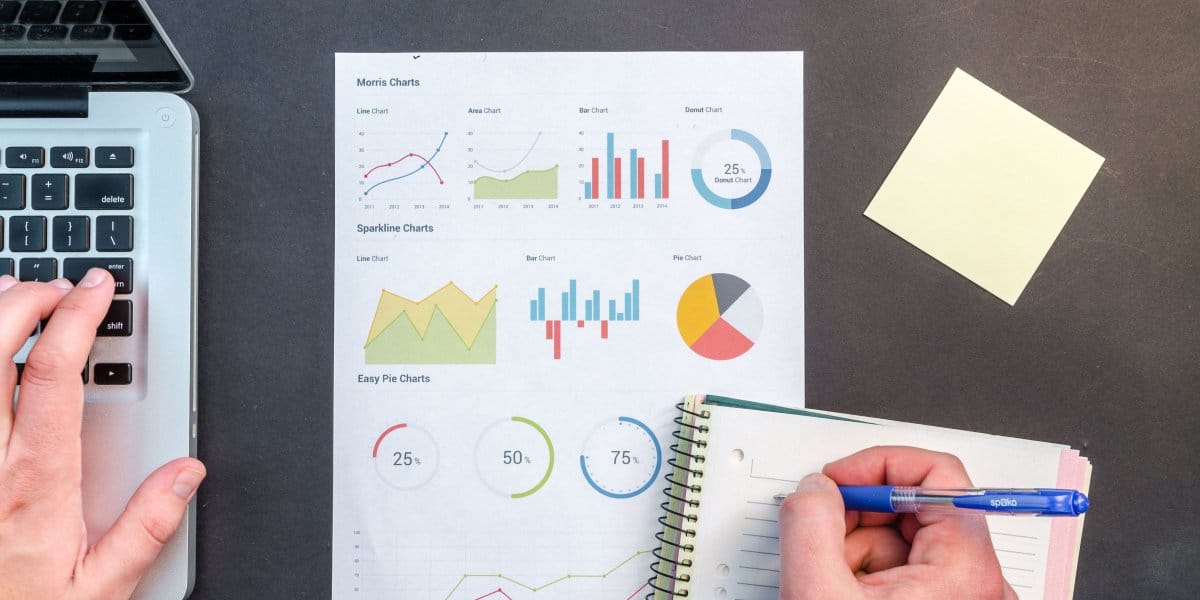 Are you counting down the days until your next payday? Do you want so desperately to get ahead of your bills, to add some cushion to your savings account, to feel some peace when it comes to your finances?
When money is tight, it's hard for me to think about anything else. I feel stressed out and all I see are the shiny new things advertised online and tv, the fancy vacations I don't get to take, and I lose focus on my long-term financial goals. If the adage is true — if money really does make the world go 'round — how do you get ahead when you're so far behind?
Chances are you've experienced some degree of financial success at this point. Maybe it was short-lived – maybe it was something as simple as
paying all the bills on time
.
That's okay! Because that shows you a little determination, sacrifice, and hard work will propel you into the life you dream of.
The life where you stop living paycheck to paycheck.
If you're struggling to get ahead or just feeling burnt-out, here are my best tips to get you started on your financial future.
Cut the Fluff
This is not a popular option. I know because I've done it.
After tracking our expenses to see where our money was going, we realized exactly how much of our hard-earned money was going toward debt. And that gave us enough motivation to cut the fluff, prioritize debt, and start our journey to stop living paycheck to paycheck.
We've cut cable, reduced our internet speed to save money, eliminated going out to eat, slimmed our grocery budget by making simple meals and shopping at discount stores, skipped the new movies at the cinema, and just plain went without.
We even figured out how to get free home phone service, and got creative for our anniversary this year and discovered fun, free ways to celebrate our love.
At first, it's no fun. You might even feel like throwing a tantrum!
But as time goes on, you'll learn to appreciate the simple joys in life. You'll dig out the old board games and rediscover movies you already have at home for some quality family time. And – believe it or not – making sacrifices together, as husband and wife, will bring you closer together in your marriage.
Suddenly, you find yourself on the same team and working toward the same goals.
Give Your Money a Purpose
I talk a lot about getting on a budget. Even though budgets suck, they work! And that's why we do it. If you don't tell your money what to do, your money will start telling you what to do.
And that's no way to live.
If you want to get ahead, you've got to have a plan. And the best way to make a plan for your money is to start a budget.
Whether you're new to the budget scene or have been doing it for a while, the 50/30/20 Rule is the best bet. It is flexible enough to work for everyone but also provides a degree of structure to keep your spending on track with your financial goals.
Go on, give it a shot.
Find Mo'Money
When money is tight, there are only two options: you can either increase your income or reduce your expenses. Though I recommend doing both because that'll give you the best results, sometimes you find yourself stuck when it comes to slimming down your spending.
What if you've exhausted all your money-saving, budget-cutting ideas?
Well, my friend, if you find yourself in a situation where your expenses are down to the bare necessities, you'll have to find a way to increase your income.
This can be as simple or as complex as you'd like.
You can maximize your talents and strength and start a side-gig to bring in some extra money, or make money in your sleep through easy (and free!) offers like Ibotta, Ebates, or Swagbucks.
Yes, you might still miss the "easy fun" that money brings (and you'll probably get tired of making dinner at home every night, too).
Keep your eye on the prize and know this is a short-term, temporary solution to take control of your life and stop living paycheck to paycheck.
Your future self will thank you.