42 New Year's Resolutions to Save Money and Live a Happier Life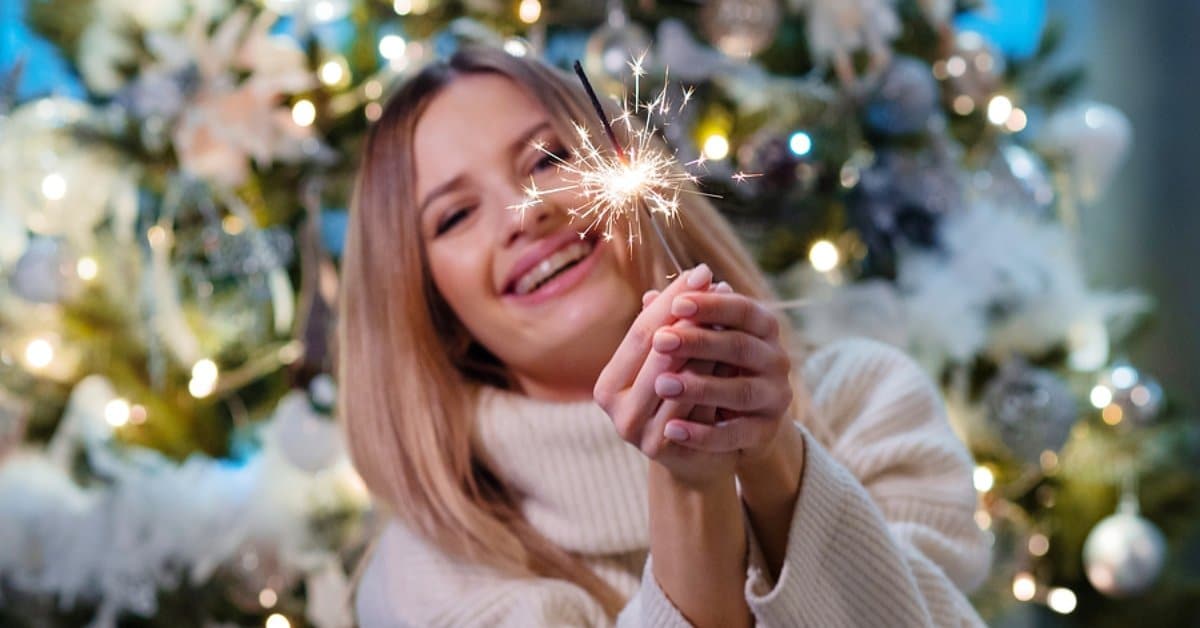 I'm usually not the type to make a new year's resolution. Mostly because I never seem to follow through on any of the promises I make to myself, I gave up on setting new goals for the new year long ago.
But this year past year has been an extremely challenging year for us. Starting in January, we struggled with our house payment going up $300 a month, then we paid $500+ for an exterminator in June to evict our carpenter ant tenants, followed by spending $5,500 in November to replace our garage door, furnace and water heater (yes, all of them broke during the same month!)
We had a solid plan to pay off a lot of our debt this year, just like we have the past two years — but life had other plans for us. Instead of accomplishing our extreme FIRE (Financial Independence Retire Early) goals, our financial hurdles this year had us cutting back our spending and dipping into our savings.
As we transition our calendar to the new year, I'm taking this opportunity for a fresh start. It's time to get back on track with New Year's Resolutions to save money, make money and set yourself up for financial success.
How to Set New Year's Resolutions that Stick
Entering a new year isn't a magic pill that suddenly makes it easy to set and achieve your goals. While it is an excellent time to reflect on your life and consider making some positive changes, you're going to be the same person on January 1st that you were on December 31st.
With that in mind, remember that you're human and we all make mistakes. And that's okay! Life isn't perfect and sometimes everything breaks at once, making it hard to find a way out.
The key to making this year's goals stick is to make them small and easily attainable. Saying "I'm going to save money by never going out to eat again!" or "This year, I'm giving up caffeine and sugar — no more soda or donuts for me!" isn't the best idea.
But if you take your New Year's Resolution and break it into realistic mini-goals, there's an excellent chance you'll stick with it throughout the new year.
For instance, you'd have a better chance of keeping your resolution to saving money by never going out to eat again if you broke it down into smaller chunks. It might look something like this:
I'm going to try one new recipe each week to build my collection of easy, go-to meals so I'm less tempted to hit the drive-thru on busy weeknights.
I'll start packing a lunch for work three days a week instead of buying lunch every day.
I'll keep quick and easy non-perishable snacks, like peanuts, almonds, and jerky in my car to save money by not buying food in the checkout lane when I'm out running errands.
To make resolutions you can keep, you'll need to start small. There's no need to feel overwhelmed by the constant need to reassess everything in your life. This year, pick one behavior to work on at a time and focus on that before moving along to the next one.
New Year's Resolutions that Save You Money
Make more meals at home
Team up with friends who share similar financial goals
Use CityPASS to get discount passes to top attractions when traveling
Stick to a list when you go grocery shopping
Pack a lunch to take to work
Talk about money with your partner
Fix old appliances instead of replacing them
Mend your clothes instead of buying new
Start living on a budget
Participate in a savings challenge like this one
Compare prices to make sure you're getting the best deal
Add to your retirement accounts to lower your taxable income
Shop at discount stores
Use an app like Acorns to save your spare change
New Year's Resolutions to Make More Money
Shop with apps like Ebates and Swagbucks to earn cashback
Write and publish a Kindle eBook
Ask your boss for a raise
Make money from taking online surveys
Collect a signup bonus from a new bank account like this one
Get paid for losing weight with an app like HealthyWage
Become an Airbnb host and rent out that extra room
Start a side business, like driving for Uber or freelance writing
Declutter and sell your stuff online with an app like LetGo
Start a blog or YouTube channel to build income
Invest your digital change with Acorns
Become a Virtual Assistant
Upgrade your resume and get a higher-paying job
Rent out your clothes through a site like Style Lend
New Year's Resolutions for a More Meaningful Life
Express your creativity by making DIY jewelry and home decor
Appreciate the progress you've already made in life
Get stronger with workout apps like Sworkit or Aaptiv
Start a gratitude journal
Ask for help more often
Join a community sports team
Ease stress by setting up an emergency fund
Start meditating with Headspace
Spend more time with family
Listen to TED Talks
Forgive yourself and others for past mistakes
Give more of your time and money to charity
Practice being present in the moment
Read more books
The critical thing to remember is that life isn't perfect, and neither are you. As you're working toward your goals, it's okay to make a wrong turn or fall entirely off the wagon. Just don't give up!
When you make a mistake, that's a great time to reassess your options and get back on track. To move forward, think of the next best move you can make and do that. Because creating lasting change happens one tiny step at a time.
How will you make the new year your best year yet?