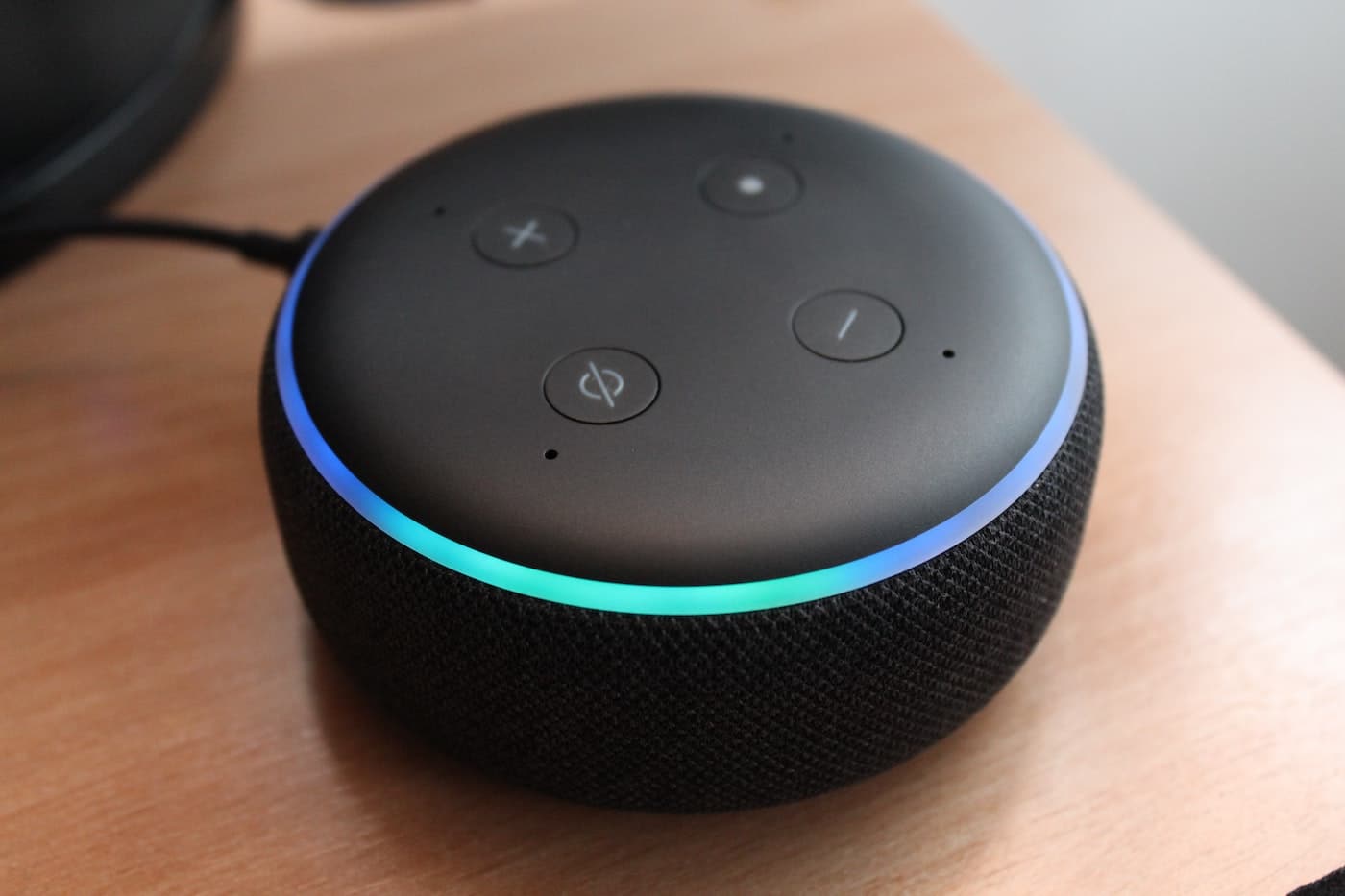 If you've been thinking of getting an Amazon Echo, you've probably wondered how you can best use the new technology. This article will explain some of the ways you can use Alexa to enhance your life, including games, Skills, and Smart home integration. There are even Alexa recipes! The possibilities are endless! Keep reading for some fun ideas that you can try out right now! What are your favorite Alexa activities?
Skills
There are several fun skills available for the new Echo device. Some of these skills are interactive, allowing you to play games on your device. For instance, you can play "Jeopardy" by asking Alexa questions in the style of the game show. You can also play "RuneScape" or "Twenty Questions" with Alexa. Regardless of whether you're looking for a little entertainment or an educational experience, there's a skill for you.
One of the most popular skills is Allrecipes, which allows you to search for recipes and get personalized suggestions. You can even save recipes to your personal cookbook. You can also use the skills to control smart home devices, such as cameras and locks. The Blink camera system is an affordable, incredibly convenient way to monitor your home and know if anyone is breaking in. It can even tell you when to do the dishes when you're out for the day.
Another skill that is great for children is Amazon Storytime. Alexa has hundreds of stories from the 70s and 80s, including many popular children's books. The stories are suitable for children aged five to twelve and are available on Audible and Amazon's Rapids app library. Parents will appreciate the ability to play the audiobooks through the device. However, there are many more skills available for younger children. Some of these skills have specific age restrictions, so it's important to know what your child will enjoy most.
Games
If you want to get your kids interested in interactive games, you can start with these fun Alexa games. Many of them are based on board games that you can play with your Echo speaker. The games are narrated by Alexa and involve solving puzzles and uncovering new information. Some are even interactive, requiring you to answer questions to determine your fate. You can also play murder mystery games like St. Noire. You can even tell Alexa to attack the next villain in the game.
For young children, you can play lemonade stand with Alexa. This game is similar to the classic childhood game, but it is quite different. Instead of sitting in a chair and waiting for your customers to come, you can pretend to be a lemonade stand owner and sell drinks to passersby. You can keep the game going as long as you like and earn money and experience badges. If you'd prefer a more adventurous game, you can try The Magic Door. Here, you can ask Alexa to say your child's name and she'll get tickled.
Another game you can play with Alexa involves guessing. The first part of the game requires you to think of an animal. Alexa will then ask you to answer 20 questions about the animal. You will be asked questions about its physical characteristics, habitat, and more. This is an especially challenging game, so you'll need a team of players. You'll need to think of an animal that's difficult to guess, such as a koala.
Smart home integration
Many of the smart home devices are compatible with Amazon's Alexa. With this smart home integration, you can use your smartphone to trigger your home automation. You can activate various smart home devices with a voice command, a tap on your smartwatch, or even a simple motion. You can also group different smart devices together and automate their functions. While this requires a bit of setup, it can save you a great deal of time. Some popular automations include routines for different times of day, such as when you leave the house, and in the morning.
Octopus and Alexa integration gives you full visibility of your energy usage. You can easily manage your energy use through voice commands. By using your voice, you can control your lights and other appliances by asking Alexa. Not only will you save money on energy costs, but you will also reduce your carbon footprint. This combination of Alexa and Octopus makes it possible for you to enjoy the benefits of smart home automation without any hassle.
Although there are some devices that can't be integrated with Alexa, new models will be able to support Zigbee. This will make it possible for you to add devices without having to enable them. It's also possible for you to add or remove devices from the Alexa ecosystem. However, you should always remember that some devices are not compatible with Alexa. Adding new devices can be frustrating, especially if you have a home automation system that's already complicated to integrate.
Cooking
If you're interested in cooking with your new device, the cooking with Alexa skill is the way to go. Alexa can help you search for recipes, and even perform voice instructions while you cook. With recipes on the voice-guided app, you can even create multiple dishes at once. You can even follow step-by-step instructions and convert measurements. And if you're not sure what to cook next, Alexa can also help you prepare and cook different dishes simultaneously.
You can ask Alexa to find the right ingredient or measure if you're not sure of an ingredient. You can even ask her to change the unit of measurement if you're not sure. Alexa also helps you find a substitute for an ingredient that you've forgotten. It can also be useful when you're shopping for ingredients. If you forget an ingredient, Alexa can help you get the right amount of the right type of wine or a substitute for it.
If you're unfamiliar with foreign cooking measurements, Alexa can help you convert the units. Just ask her to change the measurements in a foreign recipe, or she can even help you convert milliliters into ounces. These tasks can be tedious, messy, and time-consuming, especially when you're in the middle of mixing ingredients. You can even use the same device to read recipes aloud or add items to your shopping list.
Audible
Now that you've bought your Kindle, you can try out Audible on your Alexa. This app allows you to listen to a selection of Audible audiobooks, as well as purchase them. It's also easy to find books on Audible through the Alexa app. You can also browse the Audible library by author or genre. The narrator of an Audible audiobook is the same as that of an Audible one.
You can play audiobooks using your Amazon Echo, and even control them with your voice. You can pause and resume audiobooks, switch between books, and move backward or forward. Once you've set up your Audible account, you can simply speak the text of the book you want to play to the device. With Alexa's help, you can start or stop listening to any book, and listen to it later.
To get started, you'll need an account with both Audible and Kindle. Audible and Echo devices don't currently support household sharing, so you'll have to set up an Amazon account and sync it with your Echo speaker. Audible also requires that your account name and password match. If they don't, you'll have to merge the accounts. Once you've set up your Audible account and connected your Echo device, you can begin enjoying Audible audiobooks and Kindle eBooks on your Alexa.
Kindle
You might be wondering what all you can do with your Kindle and Amazon Echo. The two devices can do more than just play music. You can use Alexa to narrate your Kindle books and craft shopping lists. It can also provide news and information. It's even possible to get free ebooks or exclusive deals. But there are limits. Here are some ideas. First, you can listen to your favorite books using your Echo or Kindle.
If you own an Audible book or Kindle, you can ask Alexa to read it for you. This feature works with most Kindle books that support Text to Speech and Screen Reader Enabled. The two devices work with each other on iOS and Android, and you just need to download the Alexa app and press the Alexa button on your device to start the reading process. You can even listen to the audiobook in the background while you read it.
Next, you can download the Alexa app and start reading your favorite books. The Alexa app lets you choose the book that you want to read by swiping through the books thumbnails on the Entertainment screen. Once you've found a book you like, just ask Alexa to read it for you. Then, you can listen to it. There are lots of books to read, so you can choose your favorite one!