Filling Your Pantry on a Budget: Tips and Tricks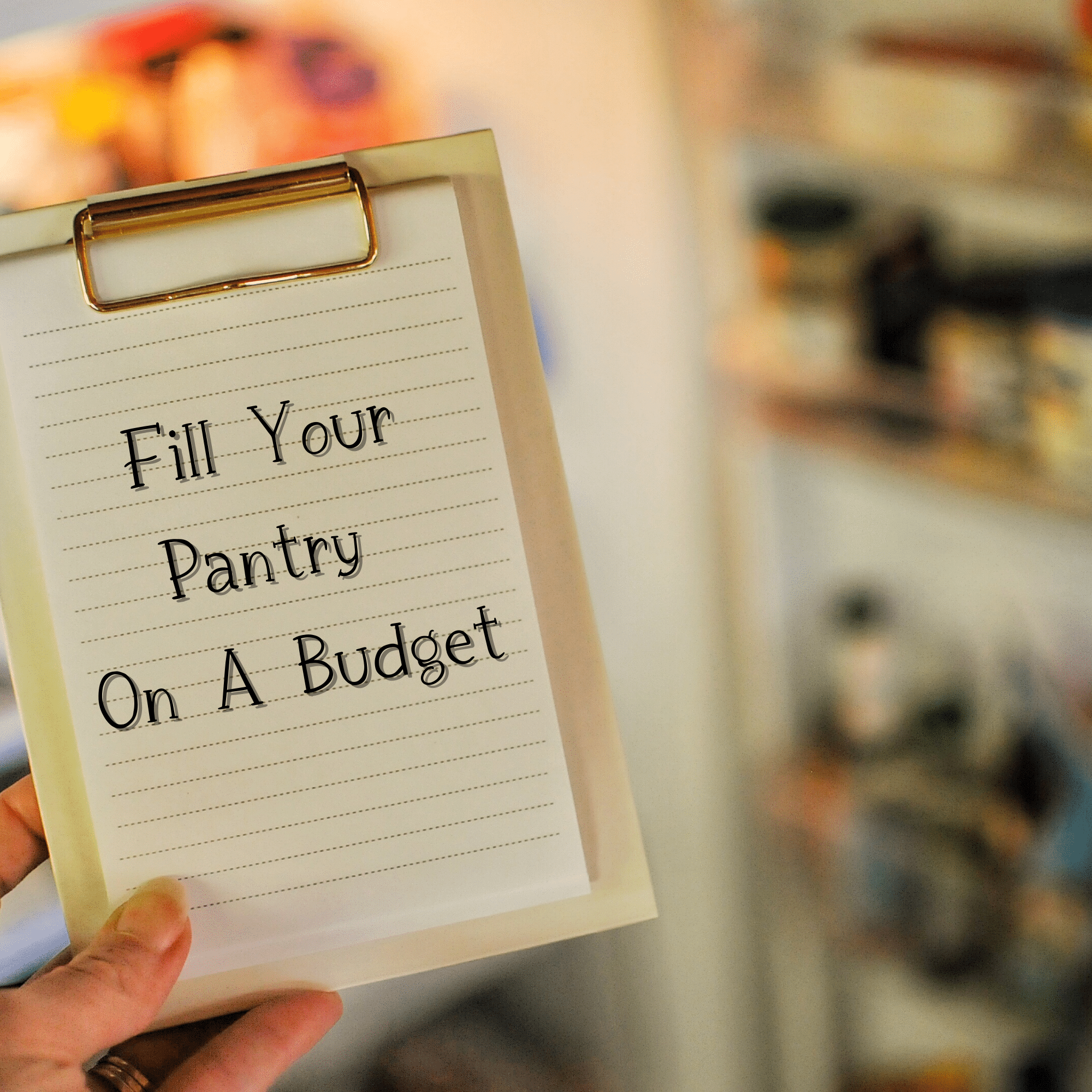 It can be tough to stick to a budget, especially when it comes to groceries. You want to make sure you have enough food for your family, but you don't want to break the bank in the process. In this blog post, we will discuss some tips and tricks to fill your pantry on a budget. We will also provide some helpful resources that can make the process a little bit easier!
One of the simplest strategies to save money is to stock up on supplies. You might not realize it, but buying in bulk and utilizing coupons can significantly boost your savings when you're shopping at the supermarket. The tips below will assist you in stocking a pantry without overspending.
How to Fill A Pantry on A Budget
While it's convenient to have a fully stocked pantry, getting there may be difficult. Making the most of your trips to the grocery store will allow you to eat well and keep your budget intact.
Food on hand is one of history's most fundamental, yet crucial, lessons. We've seen these panic buyers clear the shop shelves, disrupt the supply chain, and make it more difficult for us all during a pandemic.
A well-stocked pantry may help your financial position as well as ensure that you have food on hand. Saving money in one area of your life like your groceries means that you can use the savings to pay off debt or add to your emergency fund.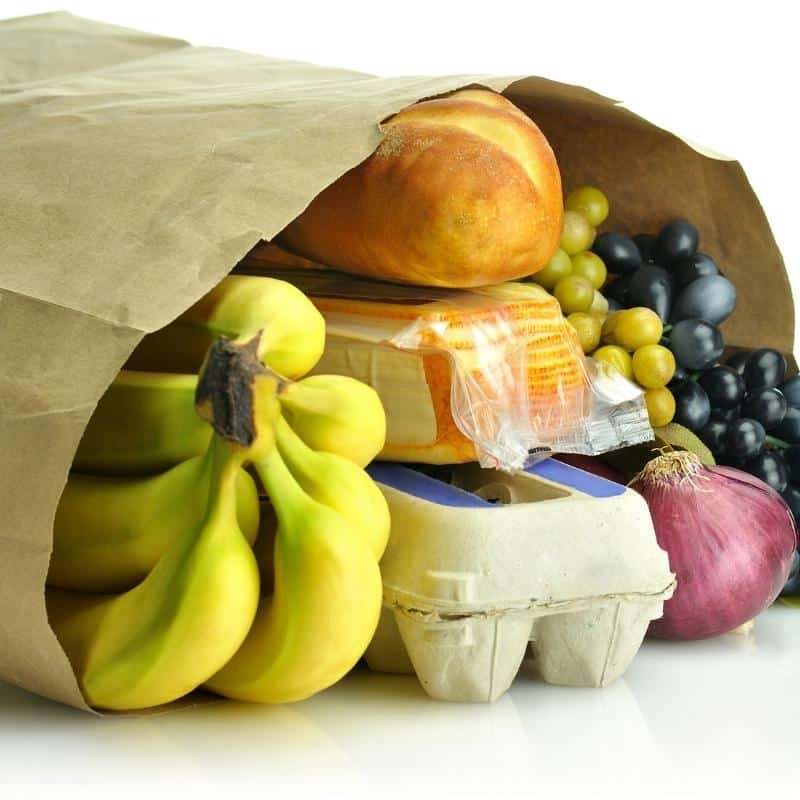 First things first: Determine what you enjoy and dislike.
If you don't like bean texture, purchasing 50 cans of Minestrone for a penny each isn't a bargain.
Fill up your pantry with food you'll eat: be honest about what you like and dislike. Make a list if it makes you feel better. They'll be the items on which you concentrate. Having extra of them is preferable to not having any at all, however how big or little the amount is doesn't matter.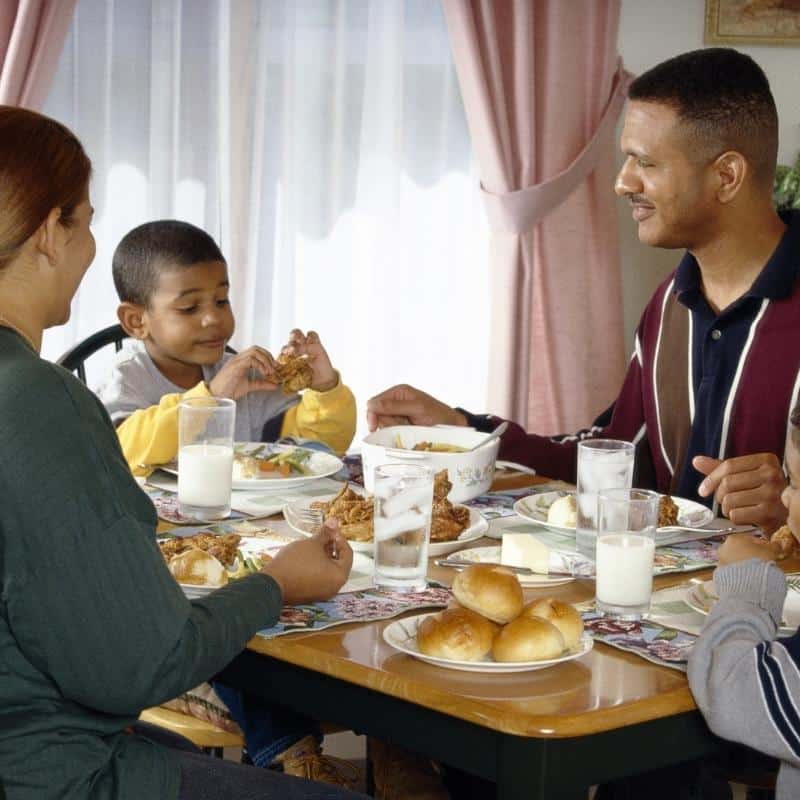 Work your store sales cycles
Everything has a selling cycle. This implies that there is a point in time when the price rises and another when it falls. The goal is to buy items at a low cost, if feasible while taking advantage of discounts! It may be difficult to notice the routine of your local store. If you keep track of weekly sales advertisements for approximately two months
Certain foods go on sale every six to eight weeks. If you keep an eye out for the best deal before adding anything to your list, you'll be saving money. Keep track of the prices so you know when it's time to take advantage of the sales.
You can just imagine how much money you'll save by utilizing your shop's selling cycle. This is a great way to stock up on items such as pasta and grains.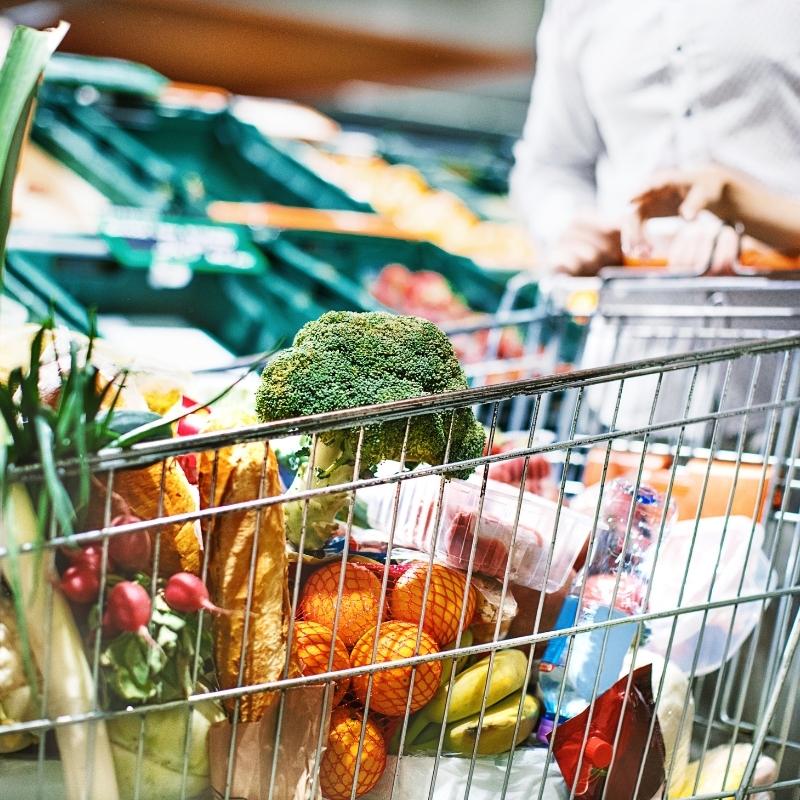 Check the clearance aisle
Canned food clearance isn't what it was in the past. You may come across anything from minor things like the company changing its packaging to major products that have been discontinued. They may have reset the store, and this particular product is now discontinued by the manufacturer.
Items on discount are occasionally approaching their expiration dates. If you find something like rice or dried beans, keep in mind that the Egyptians discovered edible pasta and rice in 2016. It can stay longer if kept correctly if it's stored beyond its expiration date.
Honey, rice, salt, and sugar are all extremely durable if properly stored.
Still Tasty has a wonderful guide about how safe something is once it has passed its expiration date.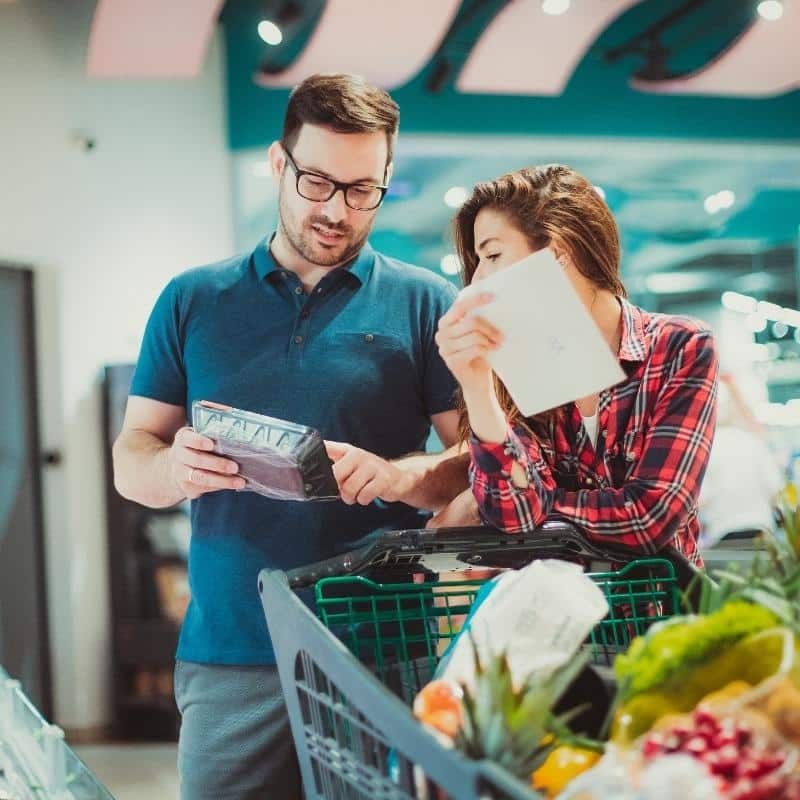 Clip Coupons
If your local grocery store offers one, get their loyalty card first. Store card users have the benefit of receiving special offers that are only available to them.
Check their app or website to see whether they have digital coupons that you can link to your store card. You may save money without even opening your scissors by taking advantage of these added discounts.
Despite this, paper coupons are still available. Some are included in your neighborhood newspaper's freebie every week, while others may be found in your store's advertising circular.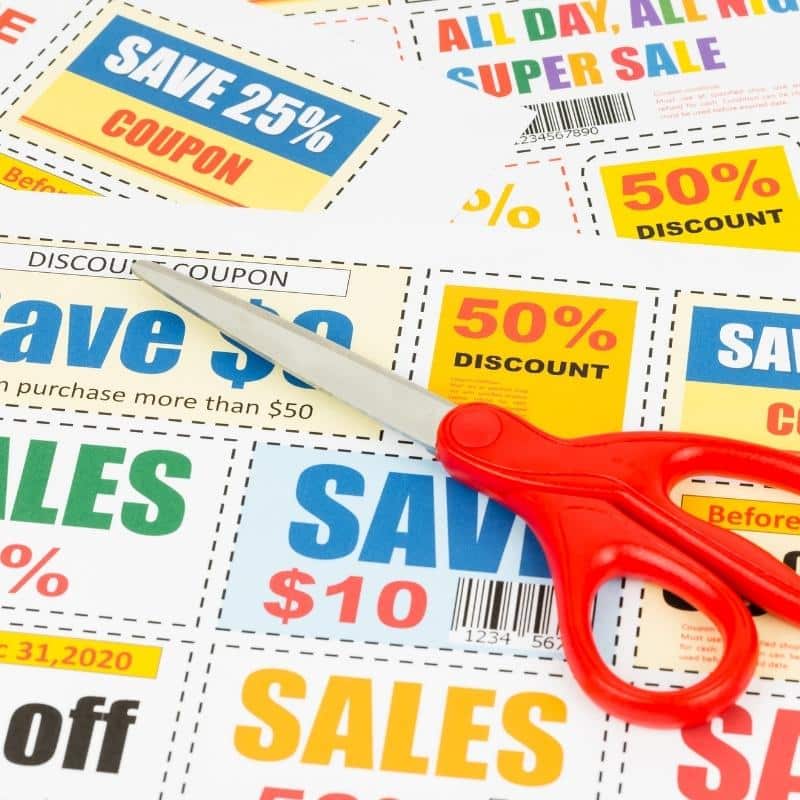 Other Savings Apps
You can also sign up for other savings apps to get even more savings back. A couple of my favorites are:
Ibotta
An application that gives users cash back on their grocery bills. The way it works is that you first select the items you are going to purchase at the store, and then you "check-in" to those items when you go to purchase them. After doing this, you then have a set number of days to "upload" your receipt to Ibotta, and if everything checks out, they will deposit cash into your account. This can be used either as a rebate on items you've already purchased or as actual cash that can be transferred to a bank account or PayPal. Use my Referral link to get $10 back after you sign up and redeem your first receipt.
Rakuten
A website that offers cash back on purchases made through their site. They have a partnership with several different stores, including grocery stores, and offer anywhere from 1-25% cash back on purchases. They also offer coupons and deals through their site that can be used in addition to any other coupons you may have. Sign up here to get $30 back on your first qualifying purchase.
Fetch Rewards
A mobile app that allows users to earn points for every grocery purchase. These points can be redeemed for gift cards or discounts on future grocery purchases. To use the app, shoppers simply need to scan their receipts and the points will be automatically credited. My favorite part is that you can scan practically ANY receipt and still receive a small number of points, even your GAS receipts, and we can't deny that we can use all the savings we can get! Fetch Rewards also offers bonus points for purchasing specific items, such as produce or meat. This makes it easy for shoppers to earn rewards without having to track down special offers or deals. Sign up for Fetch Rewards and receive 2,000 points loaded to your account after you upload your first receipt.
Participate in National Canned Food Month
February is National Canned Food Month, and there are several great sales as well as extra coupons to be found throughout the month. If you're on a budget and trying to fill your pantry, February is a lovely time to stock up on canned meat, beans, vegetables, fruit, and even powdered milk!
Don't worry if you missed canned food month. Tuna and other canned pasta dishes are included in the regular retail cycle that we previously discussed. Consider purchasing dried lentils and beans instead of canned ones if you wish to save money.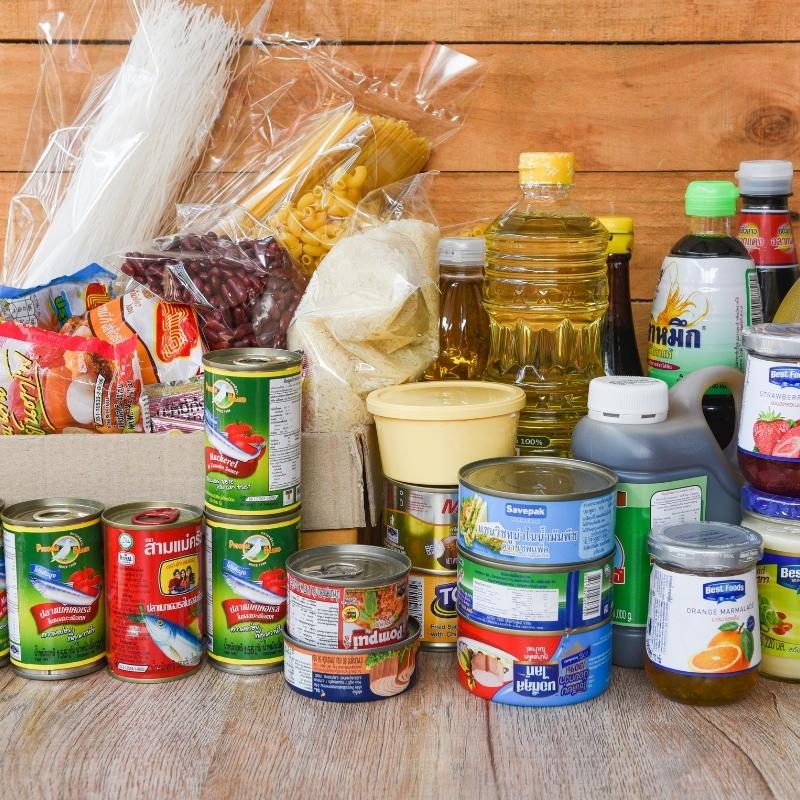 Buy in bulk
When you look at the cost per ounce of a product that comes pre-portioned, it swiftly adds up. Let's use Doritos as an example. You may buy a whole bag for $2.50 or three to four bags for $0.75 each single-serving pouches. If you break down that big bag into
I'm not suggesting you buy the big cans of tomato sauce, but be aware that single-serving items aren't always the most cost-effective choice.
Learn To Can
Canning your own veggies is a fantastic method to fill your pantry on a budget, whether you get free fruit or begin your own garden. Look for thrift stores or Facebook groups in your region to save money on the things you'll need if you're just getting started. Don't be afraid if you're unfamiliar with the concept; anything can be found on Youtube.
It is not difficult to stock a pantry on a budget. You can easily discover methods to save money without sacrificing quality or quantity if you use some forethought and effort. You'll be well on your way to having a fully stocked pantry that will last you through even And isn't that what we all want? To know that we can weather any storm, financial or otherwise? So go forth and fill those pantries, my friends!