5 Best Parental Control Routers of 2023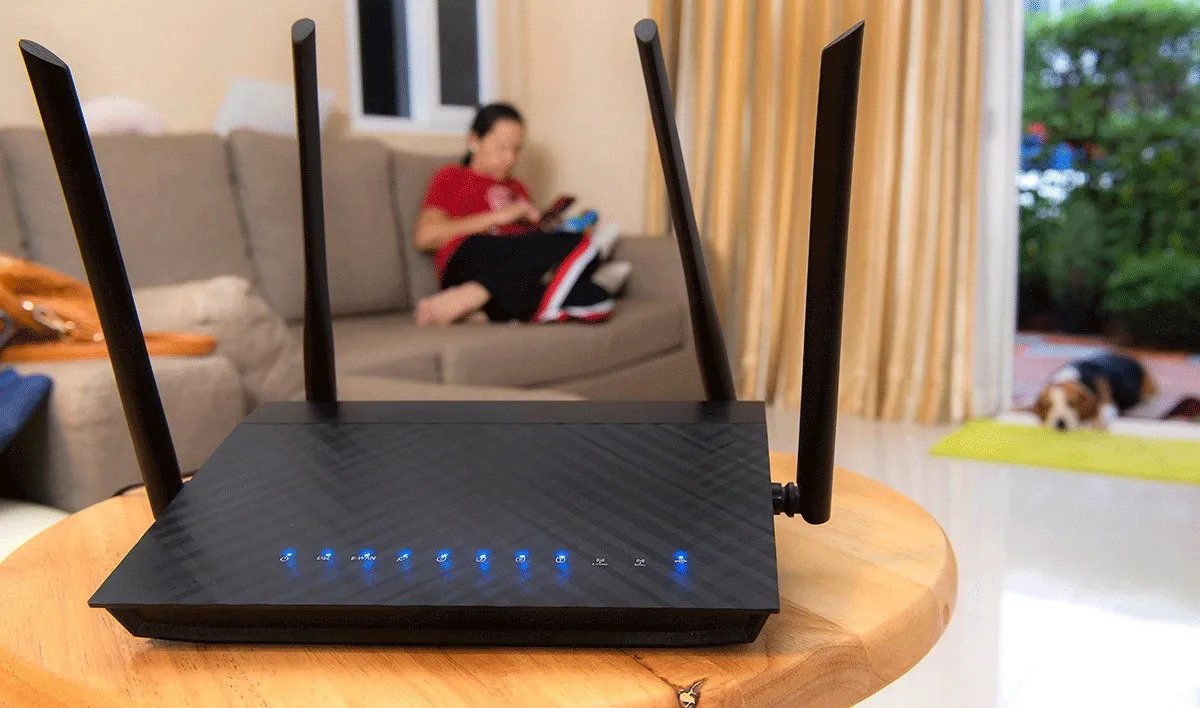 What is a Parental Control Router?
A parental control router is a special type of router that helps parents keep track of their children's internet usage. The router is programmed to block certain websites and restrict internet access at certain times. It can also be used to monitor which websites are being visited by your children. Parental control routers are becoming increasingly popular as more and more parents become concerned about their children's online safety. While the router will not completely protect your children from all dangers, it can give you peace of mind knowing that you have some control over their internet usage.
Is it worth buying a Parental Control Router?
With the increasing number of households with children having internet access, the question of safety while browsing inevitably comes up. Many internet service providers (ISPs) offer some form of parental controls, but these can be limited in scope and effectiveness. A Parental Control Router is a device that helps to address these concerns by providing a centralized way to manage internet access for all devices in the home. In addition to blocking certain websites and setting time limits, Parental Control Routers can also provide detailed activity logs and send notifications if suspicious activity is detected. As a result, they offer a comprehensive solution for parents who want to ensure their children's safety online. However, it is important to note that Parental Control Routers are not foolproof, and they should be used in combination with other safety measures such as supervision and regular discussion about online safety.
1. Synology RT2600ac – 4×4 dual-band Gigabit Wi-Fi router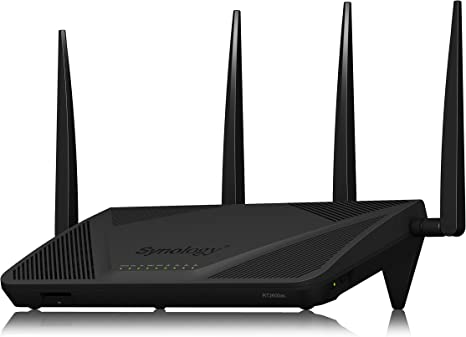 Synology's RT2600ac is a powerful, 4×4 dual-band Gigabit Wi-Fi router that supports up to 2.53Gbps aggregate wireless bandwidth. Equipped with MU-MIMO and Smart Connect technologies, the RT2600ac can deliver seamless Wi-Fi coverage to multiple devices on your network. In addition, the RT2600ac features a built-in quad-core processor that provides enough power to handle even the most demanding networking tasks. With four external antennas and support for beamforming, the RT2600ac can provide superior Wi-Fi performance in even the most challenging environments. And for added peace of mind, the RT2600ac comes with Synology's comprehensive security package, which includes a kill switch and intrusion detection system. Whether you're looking for blazing-fast speeds or rock-solid security, the Synology RT2600ac has you covered.
2. TP-Link AX1800 WiFi 6 Router (Archer AX21)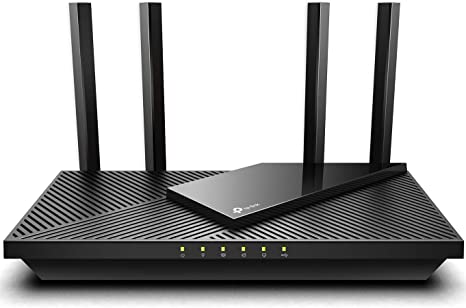 The TP-Link AX1800 WiFi 6 Router (Archer AX21) is a great choice for anyone looking to upgrade to the latest generation of wireless routers. While it lacks some of the features of more expensive models, it more than makes up for it with its performance and affordability. Powered by Qualcomm's newest WiFi 6 chipset, the Archer AX21 offers faster speeds and greater range than previous generations. It also supports MU-MIMO and beamforming technologies for improved efficiency and coverage. And for those who are concerned about security, the Archer AX21 comes with TP-Link's HomeShield service, which offers protection from malware and hackers. Overall, the TP-Link AX1800 WiFi 6 Router is an excellent option for anyone who wants to experience the benefits of the latest WiFi technology without breaking the bank.
3. ASUS WiFi 6 Router (RT-AX3000)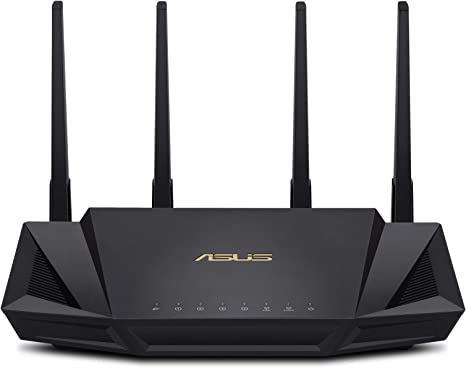 Asus has always been a company at the forefront of technology, and their new WiFi 6 router is no different. The RT-AX3000 uses the latest 802.11ax standard to offer faster speeds, more range, and more reliable connections than ever before. It also features MU-MIMO and OFDMA technology for better efficiency and performance when multiple devices are connected. And if that wasn't enough, the router comes with built-in virus and malware protection to keep your network safe from attacks. Whether you're a gaming enthusiast or just looking for a powerful and reliable router, the Asus RT-AX3000 is definitely worth considering.
4. TP-Link AX6600 WiFi 6 Router (Archer AX90)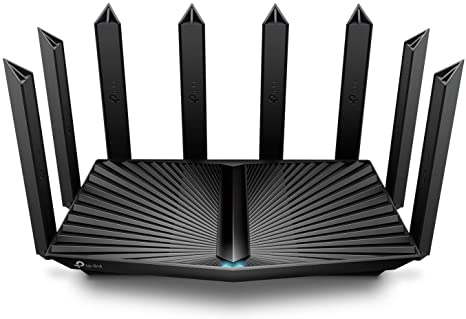 TP-Link's Archer AX90 is a high-end router that offers impressive speeds and features, along with great range. It's one of the first routers to offer WiFi 6 compatibility, and it supports the latest 802.11ax standard. The Archer AX90 is a tri-band router, with two 5GHz bands and one 2.4GHz band. It has a total bandwidth of up to 6,600Mbps, and it can handle up to 1024QAM for faster speeds. The router also supports MU-MIMO, beamforming, and OFDMA for better performance. In terms of range, the Archer AX90 can cover up to 5,500 square feet. It also has four external antennas for better coverage. The Archer AX90 is a great choice for those who need a high-performance router with the latest features.
5. TP-Link Deco Mesh WiFi Router (Deco M5)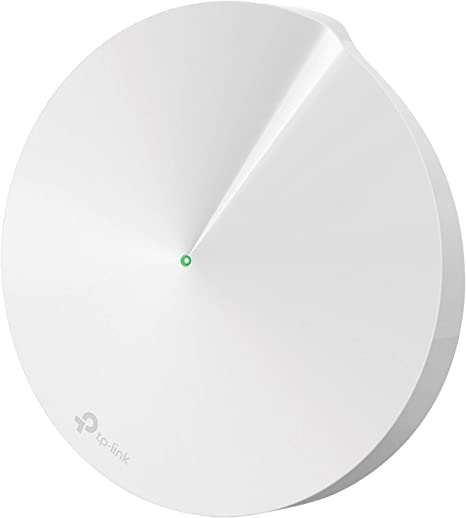 The Deco M5 is a mesh WiFi router from TP-Link. A mesh router is a single system that consists of multiple units, each of which is connected wirelessly to the others. The benefit of a mesh system is that it can provide seamless coverage throughout your home or office, eliminating dead zones and providing a consistent connection. The Deco M5 is a dual-band router, meaning that it can operate on both the 2.4GHz and 5GHz frequencies. It also includes three gigs of Ethernet ports and two USB ports. In terms of security, the Deco M5 includes TP-Link's HomeCare technology, which provides antivirus protection and parental controls. Overall, the Deco M5 is a powerful and versatile mesh WiFi system that is well suited for larger homes or offices.