5 Reasons to Use a Grocery List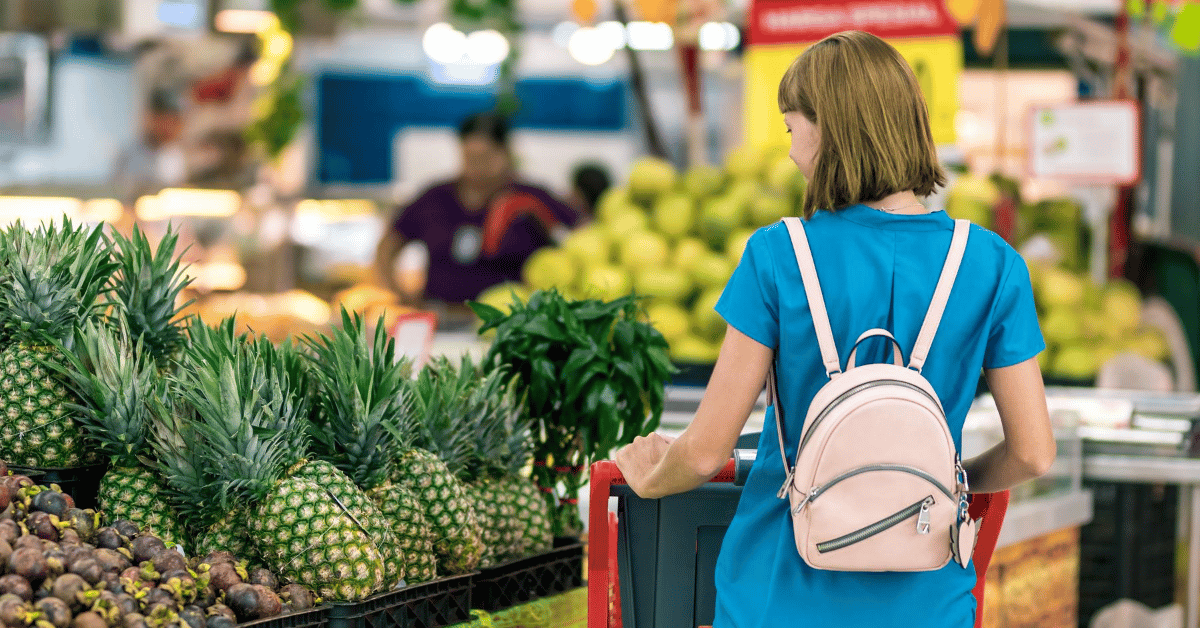 There's something about grocery shopping that rubs me the wrong way. I've never enjoyed doing it. The people clogging up the aisle, searching for each item, comparing prices, loading and unloading your cart…
It's just too much.
I've started ordering groceries online, and that's a much better experience.
But I was still overspending on groceries!
(Turns out you can still impulse shop when ordering online…)
That's why I use a grocery list.
Even when I'm placing an online order, a list keeps me on track and focused so I'm less likely to buy items I don't need.
But here's the thing…
Using a master grocery list has more benefits than just saving money!
Whether you're shopping in-store or online, here's why you should take the time to make out a grocery list.
5 reasons to use a grocery list
1. Save money
If I'm really on top of it, we can get by with spending around $400 on groceries each month. That's for two adults and one 14-year-old girl.
But if I'm not careful?
That $400 could double.
I've even spent $1,000 for a month of groceries before!
Yikes!
A grocery list keeps me focused on what we need instead of buying things out of convenience or just because it looks good.
2. Save time
You might think using a list would take more time. You've got to check your list, cross items off, and review it to make sure you didn't miss anything.
And all of that adds up.
But here's a secret:
Using a master grocery list saves you time!
Here's why:
You'll know exactly what you want.
You won't waste time wandering up and down the aisles and guessing at what you need.
Even if you're shopping online, a list can get you in and out in a hurry.
3. Healthier food choices
Impulse shopping can be a problem, no matter how well you prepare in advance. But having a grocery list can cut down on plan healthier food choices.
It makes sense, right?
You make smarter decisions about food when you think about it ahead of time.
If you wait until the last minute, you often pick up convenience items packed with unhealthy ingredients.
So take the time to evaluate the foods you and your family consume by making a list before heading to the grocery store.
4. Encourages you to plan your meals
Do you know what the worst question is?
"What's for dinner?"
Ugh.
When I hear that, I feel stressed out. It usually means I forgot to take something out of the freezer for dinner.
That's why I'm a huge advocate for planning meals ahead of time.
I create a meal plan and post it on the refrigerator. That way, my family will always know what's for dinner.
Plus, I base my shopping list on the weekly menu so I have what I need in the house.
5. Eliminate stress
Remember what I said about hating to go grocery shopping?
Having a list reduces some stress and anxiety I feel about buying groceries.
When I have a list, I know just what I need. There's no worrying about what to get. And there's less of a chance that I'll forget to buy milk or bread (or something else we need).
Life is stressful enough.
Grocery shopping should be easy. (Or at least less stressful!)
Happy shopping!