5 Helpful Money Saving Tips For New Parents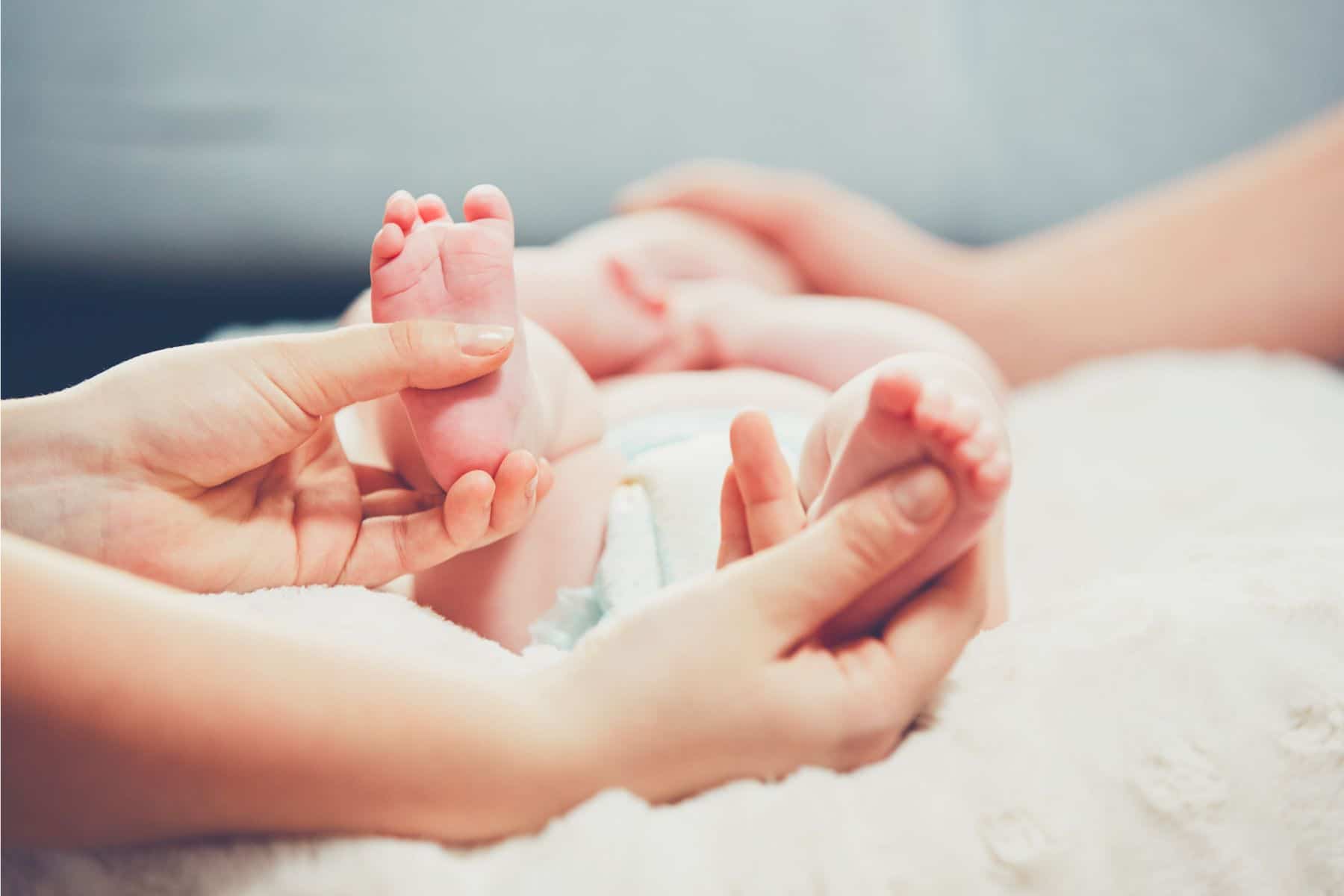 Money is one of those annoying facts of life that we all have to deal with. I wish it wasn't something that needed to be dealt with but I haven't found a way to avoid it. So let's talk about money-saving tips for new parents.
Being a parent brings new money challenges and situations that you probably haven't dealt with or experienced. So I want to share what will hopefully be some helpful advice to dealing with money as a parent.
Don't let people scare you with how expensive it is.
Yes being a parent is expensive I'm not going to try to say that it's not. It's just that when people say how expensive raising a child is and these huge figures are thrown around they are usually talking about over the course of the child's 18 years of growing up plus college. Well, of course, that's going to be a lot of money but it's not paid for upfront or in the beginning.
It's a little at a time over the years. Also factors like how you spend your money, where you live, any help you receive from family all that stuff makes a difference. So if you are afraid of having children because of the cost really look at what you'll need to buy and what it will cost. Don't give in to fear without doing your research.
Don't overbuy
This by far was my number one mistake as a new parent. I don't even want to think about how much money I wasted on things I really didn't need during my daughter's first year. It was a lot I know that much.
Partly I bought when I was pregnant or she was really tiny and things were cute but she was given so much as gifts I really didn't need to buy anything. I blame it on those new mom hormones and the lack of sleep. Things just seem like a better idea and you don't think of consequences on 3 hours of sleep.
Buy items used
I wasted so much money on buying things new. I don't know why but I just didn't think about trying to look for things used. It would have saved me a lot of money if I had and I share this money-saving tips for new parents to many new moms I know.
I learned this lesson when my daughter started to outgrow things and we moved and I ended up selling a lot of things on Craigslist. I realized I could have bought so many things in good condition from other moms like me. Lots of things like strollers, bouncy seats, toys, etc don't get used real hard by babies and are just outgrown.
I sold a ton of baby things in great condition for a fraction of what I paid for them. So do some looking and find used items where you can. You can check Craigslist, eBay, and garage sales. Just look for items in good condition and make sure to thoroughly clean them before using them.
It's ok to accept help
I know not everyone believes this but I do. Also, I know not everyone has people around them who can help support them and help with things for their children. I'm not saying asking for help or expecting other people to help you take care of your children.
I think that sometimes people feel ashamed when family or friends want to help them with things for their kids. It's ok to accept that help, though. I know that my daughter has great grandparents around her that really like being able to buy her gifts, take her on vacations and help pay for events. I'm grateful for their help and appreciate it.
I also love spoiling my nieces and nephews and getting them not only gifts at holidays but often just because. It's fun and I know I don't have to but I enjoy being able to help them have something nice and fun. So I think if you have people in your life who are able to help you and your family out be grateful and accept it.
Do your research before buyin

g
I know it becomes overwhelming as a new parent to figure out what your kid will need and what will be the best for them. As a parent, I remember feeling very overwhelmed by all the choices that were out there for my new baby. I had lots of experience being around infants and had worked with babies so I had some knowledge where I know many new moms and dads have no or little experience.
So it's time to do your research. You should really try and research as many items for your baby as you can but I think it's especially helpful and will save you the most money if you make sure to do this with the big-ticket items. These are your crib, car seat, stroller, breast pump, high chair. Any of the items that will cost you possibly hundreds of dollars and even those that are $50 to $100.
To find out which items you should buy first check recommendations from family or friends that have recently had a baby. They are probably familiar with good products and brands that you should check out. Then check online reviews at the store your using(Target, Babies r'us, etc.) You could also check Amazon because they have most things. Check both positive and negative reviews so you can get an idea if that item will be a good purchase before you buy.
It's a waste of time and money when you buy something for your baby and it ends up not being right or what you expected. Many times you can return it but that can be a hassle and a big waste of time. So do your research first.
I'm hopeful that these money saving tips for new parents will be a big help to you and your growing family. If you are not having kids yet and want to learn more about handling finances in a marriage. Check out my post on how to talk about money without causing a fight. 
I struggle with money issues just like most families do but I want to share what I have learned about money and life so that people can avoid some of the mistakes I have made. If you know some new parents or parents to be I'd love if you'd share this post with them.