5 Awesome Movies for Date Night He'll Actually Watch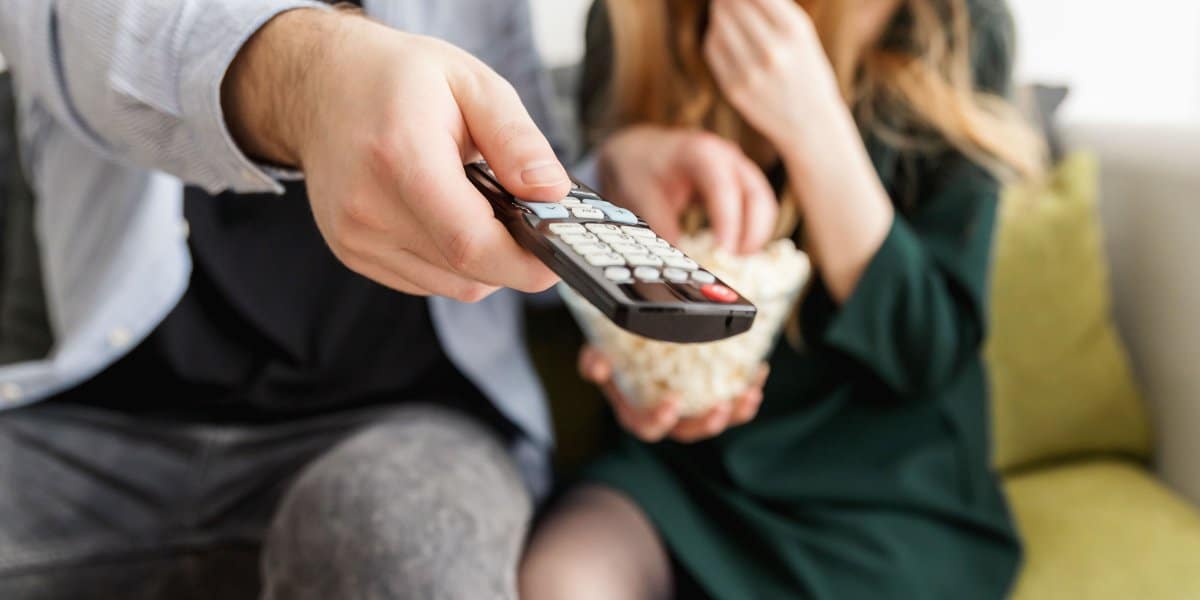 Movie night is one of our favorite low-budget date nights. The trouble is, my husband and I often disagree on what movie to watch. Do you have that problem? (Oh, please say we're not the only ones that can't agree on a movie to watch! HA!)
There's no question that Andrew and I are different. He's your typical guy – he likes all the Marvel superhero movies, the Lord of the Rings, and others that were so ridiculous, I can't even remember their titles!
But I love him. And, as they say, love is blind. LOL And it's not that I don't like some of them… because I do. (Don't tell him I said this but he actually has pretty good taste in movies.)
Here are our top picks of the 5 best movies for date night. Whether it's for celebrating an anniversary, Valentine's Day, or just a regular date night at home after the kids go to bed, these are movies both of you are sure to agree on.
We've all lost something in our lives. This story follows Pat Solatano through losing everything and spending eight months in a state institution to finding again in the most unexpected of places. It showcases finding our own unique path to love, no matter how crazy it is. With Bradley Cooper and Jennifer Lawrence, this movie is a "win" based off the two main characters.
This is a classic love story starring Richard Gere and Julia Roberts. I'm pretty sure everyone at this point has heard of this movie – but just in case you haven't, here's a quick rundown: A super-hot business man needs a date for a business event and decides to hire a prostitute to escort him, only to fall in love. Spoiler alert: They live happily ever after.
The Great Gatsby
Having read this book, I was so excited when the film came out! What a dramatic love story! Your man will get into this one – there's booze, floozy women, classic cars, and endless parties. Leonardo DiCaprio and Carey Mulligan star in this classic book-turned-film.
Now, wait – just hear me out. This really is a love story. And it makes my list as one of my favorite movies of all time. It's rated R so make sure the kids are asleep (or, better yet, at grandma's) and settle in with your man for the perfect date night movie starring Ryan Reynolds and Morena Baccarin.
Hitch
With a proven strategy for getting from the first introduction to true love in only three dates, Hitch (Will Smith) is a self-proclaimed expert in helping others get the girl. Of course, there's a shocking scandal that he has to work through before he can get his
own
girl. Also starring Kevin James, it's the perfect funny and romantic movie for date night.
When new movies are released, we often have very different ideas of which ones to go see. Browsing Redbox or Netflix is almost comical! But these movies make both of us happy – and I bet they'll work for you, too.
Plus, nothing beats popping up some popcorn at home, snuggling up to your loved ones, and watching a good movie in the comfort of your pajamas (even if you are interrupted by the kids a few times).
What's your favorite date-night movie?