Top 5 Tips for First-Time Home Buyers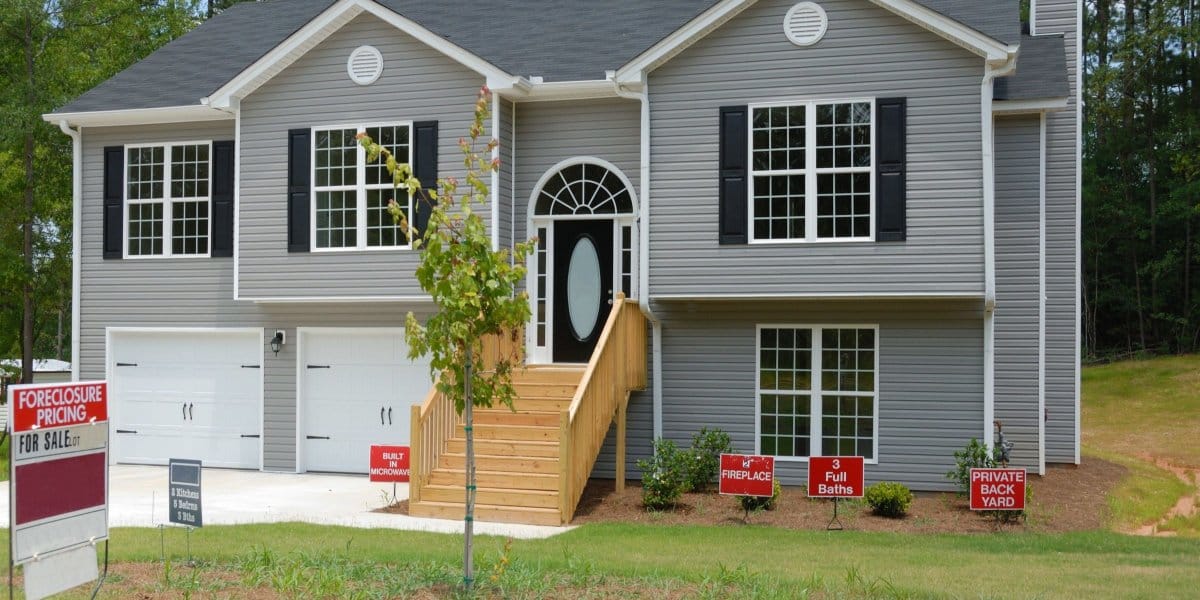 After months (or years!) of paying off debt and saving money, deciding to buy your first home can be one of the most exciting times in your adult life. Unfortunately, it doesn't take long for that excitement to be overshadowed by confusion and overwhelm. It's also easy for that initial excitement to cloud your judgment, making it easy for you to make mistakes that could cost you a lot of money in the long run.
With over seventeen years of experience working as a mortgage broker, I've compiled a list of my top five tips for first-time home buyers. These tips cover the aspects that I see clients overlook time and time again. Pay close attention to these tips, and you'll be better prepared for your home buying experience!
#1 Know your credit score
Before buying your first home, I always recommend that my clients have a clear understanding of their current credit score. Along with a snapshot of your current financial situation, your credit score is one of the main factors that determines your pre-qualified mortgage rate. Knowing your credit score before you start house hunting will allow you to have a much more accurate idea of what you can comfortably afford.
#2 Improve your credit rating
In order to secure the best possible loan rate, you'll need a credit score of 740 or higher. Before you even begin looking at homes, find out what your credit rating is so that you know where you stand. If your credit score isn't as high as you'd like it to be, then put your house hunt on hold while you pay off your credit cards. Become extra vigilant about paying bills on time, and soon enough that score will improve.
Note: This post may contain affiliate links, which means if you buy from my link I might make a small commission. This does not affect the price you pay. See the full affiliate disclosure

 

here.
#3 Budget the cost of home ownership
It's not just the down payments and monthly mortgage payments that you'll have to pay, home ownership brings on an all-new set of costs that you need to budget for. Property taxes, home repairs, upkeep, and insurance are just a few of the costs you need to be prepared to pay for. Talk to friends, family, your real estate agent and your mortgage broker to get input on how much money you need to budget for each of these costs.
Prices vary from city to city, which is why I suggest asking people who are familiar with your neighborhood. It also helps to call around to insurance agencies to get an idea of what your home insurance options are. Figuring out these costs before you start house hunting will give you a more accurate budget.
#4 Review payment schedule options
Some mortgages are locked in at lower prices for along period of time – which gives you very little flexibility down the road. Other mortgages may be a bit more expensive right now, but they allow you to pay off your home faster. You need to consider what your future needs may be, not just what you can afford right now. This may sound confusing, but there are plenty of online resources to help you make this decision.
I recommend using an online mortgage calculate to compare your options. Once you have an idea of what each option offers you, you can discuss it further with your mortgage broker to make a final decision.  
#5 Be realistic about your "after purchase" costs
Depending on your current living situation, buying your first home could mean that you need to go out and buy furniture and appliances for the first time. If you stretch yourself too thin with the cost of the house (and your monthly mortgage payments) you'll be left with no money to renovate, decorate and furnish your house. Everyone's budget for furniture and décor will vary – which is why I always recommend that you try to be realistic with yourself so that you know what you're getting yourself into.
These five tips will ensure you're on the right track to complete a successful first-time home purchase. Have you run into any pitfalls in the process? Any advice you can give others in the same situation?