How To Setup An Amazon Prime Account/Free Trial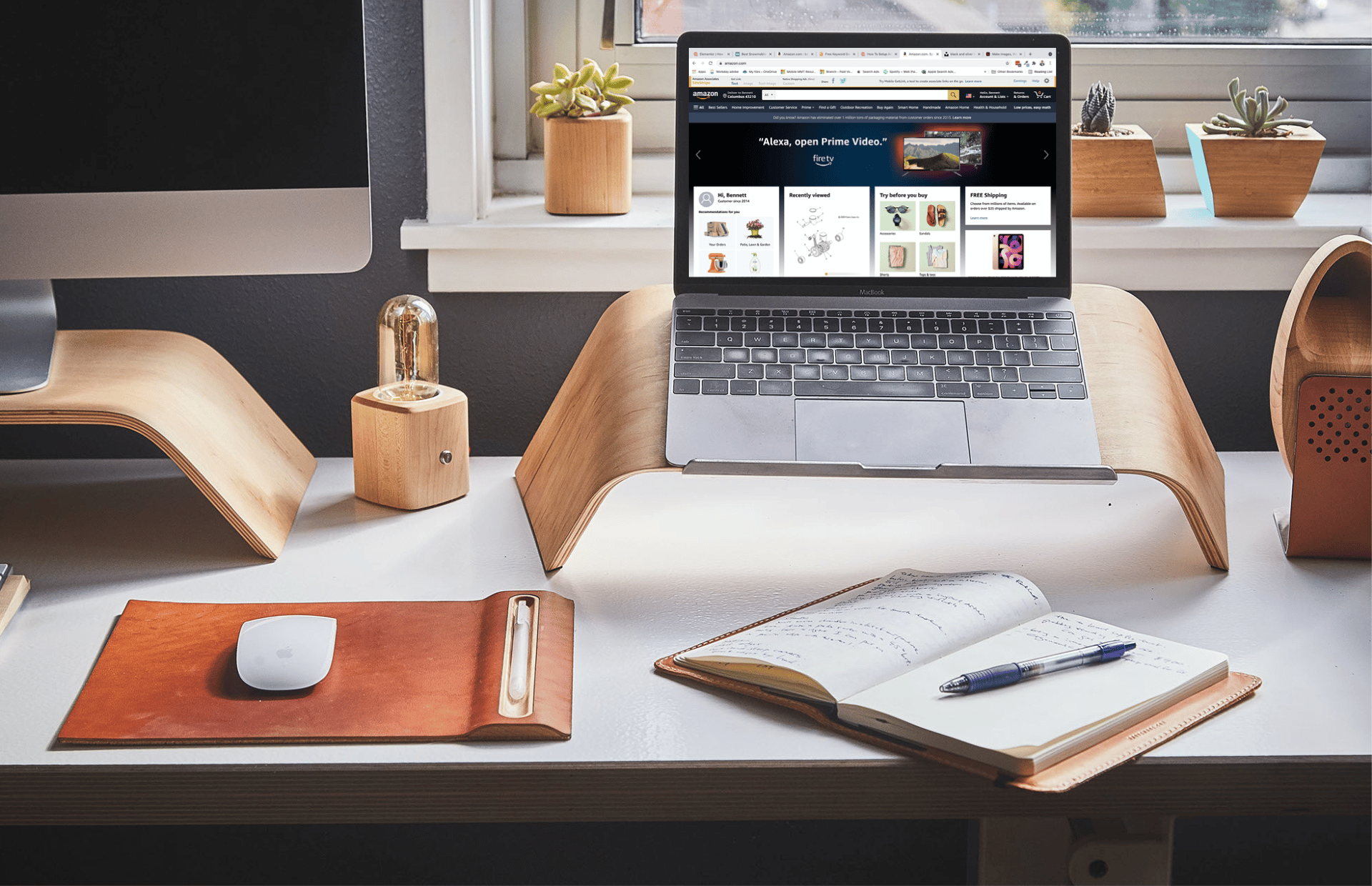 Amazon launched in 1995 with a goal of being the most customer-centric organization on earth. Amazon initially started as an online market predominantly for books but later expanded its horizon to be among the big four technologically inclined companies offering a wide variety of business products and services globally. Now, Amazon ranks as one of the foremost leading online shopping sites across the different continents of the world. Besides hundreds of millions of products Amazon offers, it also provides amazing services like Fire TV, Amazon Music, Alexa, Audible, and lots more.Â
To enjoy all of the products and services on Amazon, you need to create an Amazon account with a mobile phone/email and your preferred password.
Amazon Prime will cost $12.99 but if you sign up through my link you can get a 30 day free trial. So sign up now by clicking the button!
Sign Up Today For Free!
Here are step by step instructions on how to create an Amazon account. These steps are;Â
Step 1: On your browsing device; smartphone, tablet, or PC, open the installed Amazon App or a web browser and launch the Amazon page on www.amazon.com.
Step 2: On the Amazon page, select the 'create a new Amazon account' tab.
Step 3: Input your preferred Username. This username should be the one you would easily recollect, as it would be used to log in subsequently after the Amazon account has been created.
Step 4: Input your registered mobile number and an email address (optional). These must be details you would easily remember when you had created the Amazon account. This is necessary because the provided phone number and the optional email address would be used to log in to the Amazon Account upon successful sign-up.
Step 5: Input your preferred Password. The password should be at least six characters and must be unique to you. Also, the preferred password must be a key easily remembered whenever you want to log in to your Amazon account.
Step 6: At the last part of the page, you must have provided all the required details. Click on the 'continue' tab to proceed with the registration.
Step 7: To complete the registration, a new page would appear; requesting for the verification of the provided mobile phone number and the optional email address. A six-digit OTP verification code would be sent to the mobile phone number you provided. Input this OTP and click 'verify'.
It is imperative to ensure that the provided mobile number is valid. This is because the mobile phone number would be verified before the Amazon account can be created. Thus, a valid number would go a long way in ensuring the successful creation of your Amazon account. The provision of an email address is optional.
After you have successfully created your Amazon account, you can then access the same anywhere, anytime, and at any preferred location. All you need to do is open a web browser on any of your browsing devices; smartphone, tablet, or PC, and open the Amazon page on www.amazon.com. Thereafter, click on 'my account' on the top right corner of the page, input the mobile phone number used in creating the account, and the set password. After successfully doing the request as highlighted, you would gain entry to your Amazon account. Here is a resource to help you find your amazon profile link.
After successfully creating your Amazon account, you would have access to check the history of the orders you had placed, track the orders placed, alter the settings on your account at will, change to your preferred communication means, insert recommendations and update your profile, review products available on Amazon, and make a wishlist of products intended for purchase on Amazon.
Click here for a free 30 day trial of Amazon Prime
The difference between a free Amazon Account and Amazon Prime
To fully understand the basic differences between a free Amazon account and Amazon Prime, we will examine the features that are exclusive and unique to Amazon Prime. Some of these unique features are;
Amazon prime has awesome benefits not available to free amazon accounts like:
FREE Two-Day Shipping on eligible items to addresses in the contiguous US and other shipping benefits.
FREE Same-Day Delivery in eligible zip codes.
Whole Foods Market provides exclusive savings for Prime members.
Access to Prime Video which offers unlimited streaming of movies and TV episodes.
Access to Prime Wardrobe: Try before you buy from eligible items across women's, men's, kids', and baby clothing, shoes, and accessories.Â
Amazon Prime Rewards Visa Signature Card; eligible Prime members earn 5% back every day on all Amazon.com purchases
Amazon Photos: Get secure unlimited photo storage and enhanced search and organization features in Amazon Drive for you and the members of your Family Vault with Amazon Photos.
Much more… Click here to learn more
Some FAQs on Amazon Business Prime: Many people across the globe have one question or the other on their mind when it comes to Amazon Business Prime. In this section we will try to answer your questions and clarify things. Some of these FAQs are;
Question. What business items are available for shipping on Amazon Business Prime?
Answer. There are over a hundreds million of business items and services that are appropriate for shipping on Amazon Business Prime. These diverse business items are labeled with the 'Prime logo' on them. However, for business items and services not appropriate for shipping on the Amazon Business Prime, there would be no label of the 'Prime logo' on them and the purchasing organization would have to pay the applicable shipping fees for the business items should it be bent on making the purchase.
Question. Aside from the free and prompt shipping, are there other benefits of shipping with Amazon Business Prime?
Answer. Alongside the free and prompt (Two-Day) shipping on millions of appropriate business items, shipping on Amazon Business Prime Shipping grants the accredited personnel within a registered organization access to other benefits as Prime Day deals and Prime Early Access. However, Amazon Business Prime does not offer consumer programs like Prime Fresh, Pantry, Video, and Music.
Question. What can I do if I purchased the Amazon Business Prime Membership plan with personal funds on my Amazon account?
Answer. Assuming you registered your personal Amazon account with the email address used in registering the Amazon Business Account, and subsequently bought the Amazon Business Prime membership plan with personal funds, there will be an option; upon registration of the accounts, of splitting the Prime membership pan and order history to a personal account. This should be leveraged to settle the issue.
Question. If I buy an individual Prime Membership plan with my Amazon Business Prime purchasing card, what should I do?
Answer. There is Amazon Business Prime shopping on all Amazon Business accounts. This covers all the accredited users of the account. Hence, should you purchase an individual Prime Membership plan with your Amazon Business Prime card, you should follow the steps listed below to cancel your Prime Membership plan and either receive a direct refund or a pro-rated amount subject to some deductions; based on both timing and usage, from the original amount paid. The steps are;
1.   From your registered Amazon Business account, once you have set up your Amazon Business account, go to "Manage My Prime Membershipâ€
2.   Then choose "End membershipâ€
3.   Follow the guide that popped up on your screen to terminate the individual Prime Membership. Adequate adherence to the guide on the screen would ensure a seamless termination of the plan without having to contact the service and help of the customer care.
4.   A total or pro-rated refund will automatically be calculated and sent to the source that issued the initial payment.
Â
You may also want to learn how to setup an Amazon Business Account so check that out before you leave.