How To Give Your Family an Amazing Summer on a Budget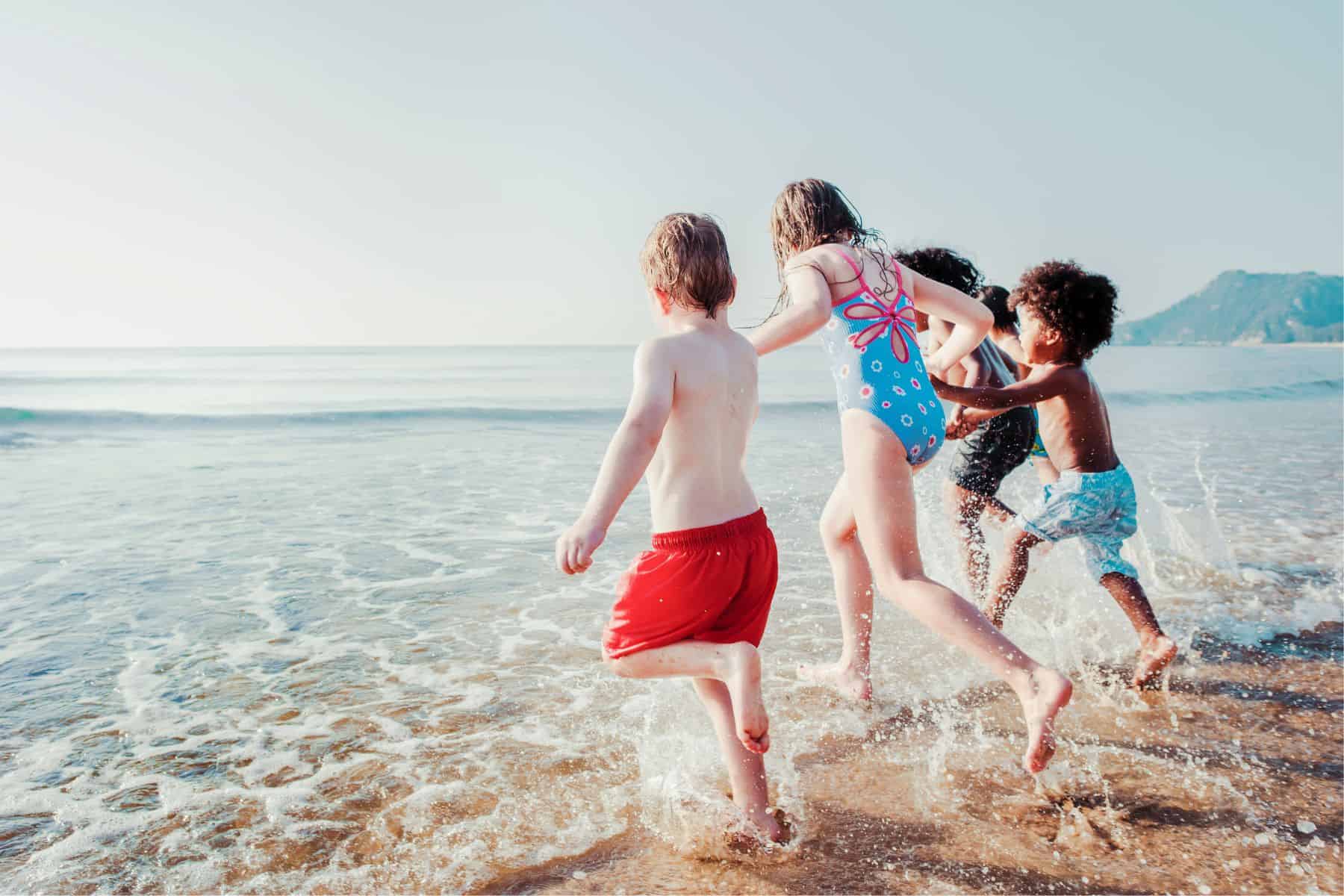 Summertime is fast approaching which means my daughter will be home from school and it's time to start thinking of ideas to have fun and keep her entertained without going broke. This summer school goes back early and Bella goes on vacation for part of it but I still like to have some fun summertime ideas that we can do that won't cost a fortune. I'm sure those of you with kids need similar ideas to have fun this summer for less. So ready to find out how to give your family an amazing summer on a budget? Trust me having fun this summer for less can be done. 
1. In May begin to check out the dollar store and Wal-mart for inexpensive water guns, bubbles, jump ropes and other kid toys. We have a lot of neighbor kids and if we have enough toys to go around it means less arguing and more fun. I usually will get water bottles or juice on sale and Otter pops so they can cool off on the real hot days. This summer fun kit contains all the toys you would need at a good price. 
Note: This post may contain affiliate links, which means if you buy from my link I might make a small commission. This does not affect the price you pay. See the full affiliate disclosure

 

here.
2. We try to go to the pool a lot, we have lots of family and friends with them. You can also check out if your area has public pools. Swimming is a good activity because  It keeps her cool and wears her out so she can do something more relaxing in the evening.
3. Try to schedule a few playdates with friends or going to family member's homes. The change of pace helps them to not be so bored. Then occasionally a friend can come over and that day we might go out to eat or swim.  Spend a little more but make it a treat.
4. We have quite a few movie theaters around here that have great matinee prices so that's a good way to beat the heat for a decent price. Also if you check a lot of theaters have special summer events where you can take your kids to free or really discounted showings, often of older films.
5. For birthday and Christmas, it's a great idea to ask family for annual passes to the zoo and amusement parks that way you can go there a couple times and not pay for admission. It's better than more toys for gifts, like most kids I know I bet your kids have plenty.
If you have a pass somewhere bring a packed lunch so you don't have to buy the usually extremely overpriced food. You can have an entire day of family fun and spend practically nothing!
6. There are also some great museums within driving distance to our house that would be a fun day and they are air conditioned so that is a plus.
7.  have an inside day with ice cream and Netflix. Enjoy a cool treat, turn on the a/c and relax. Not every day because I like to keep Bella active in the summer but we both need days of relaxing.
8. Another great way of having fun this summer for less and beat the heat is going to the library. They have story time and kid games on the computer. Plus its air-conditioned and there are other kids there most of the time.
9. Plan your day around the weather if you have to. We lived in San Diego where it's hot so playing outside with her dad doing yard work has to be done in the morning. Now that we are in Colorado we don't see temps getting quite as high but on really warm days its a good idea to plan your outdoor activities for early in the day or evenings to void peak sun and heat. 
11.  Remember you don't have to do it all every week. Pick a day or two a week to spend a little having fun and then have more low key days where you do fun for free. Even inexpensive activities will add up if you're doing them daily.
12. Before bed, when it's cooled down I want to make sure I keep her learning or being creative with reading or art time. We have all the books and art stuff she could ever want so that won't cost anything at all.
13. Search on Google for activities for kids in your area. There are usually a lot of free fun things for kids in the summer search for them and add them to your schedule.
14. You can all go bowling, while one of my most expensive items on the list it's still reasonable and it's not an everyday thing. Make sure you check ahead to see if there are specials for certain times. This can really cut down the cost. 
15. Go to the beach. I know not everyone has a beach nearby but maybe a lake or waterpark is near your home. Get outside and in the water to stay a little cooler.
16. Have a game or movie night. I'm hoping to do this over the summer, have family and friends over and play a game and have dinner. We have plenty of board games. The kids love when we served the popcorn in these cute containers.
I Hope these tips will help inspire you to have fun with your child or children this summer and not break the bank. We always end up being busy in the summer anyways so having just backup ideas can really help.